Event
Bringing International Investigative Journalism into the Classroom: A live webinar for educators
Event Date:
March 25, 2019 | 4:00 PM EDT TO 5:00 PM EDT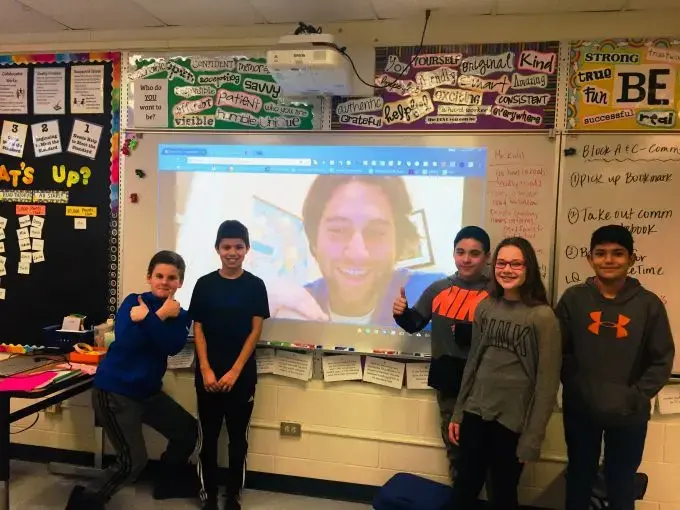 Want to inspire your students with global issues and the journalists who cover them? Join Fareed Mostoufi from the Pulitzer Center for the free edWebinar, "First Person: Bringing International Investigative Journalism into the Classroom" from edweb.net. You'll learn about Pulitzer's variety of programs and resources, which include compelling news stories from around the world, and methods that the Center and its educator partners have spent over a decade developing to engage and challenge students to think critically about how news is made.
Pulitzer Center's resources also help students understand how underreported stories from around the world connect to issues facing their own communities, and how they can use journalism skills to share their stories with the world. Resources include journalist visits over skype, hands-on journalism workshops, standards-aligned lesson plans that integrate global news into diverse curricula and much more.
This presentation will be of interest to elementary through high school educators. It is presented in partnership with Common Sense Education and is supported by Symantec.
There will be time to get your questions answered at the end of Fareed's presentation. Click here to learn about how to gain CE credit for attending the webinar.
To participate in the live edWebinar, log in with current version of Google Chrome or install the meeting app prior to the edWebinar on your computer, your Apple device, or Android device.  If you have a firewall in your location, you can participate on your mobile device using your cellular data (not your local network).
The edWebinar recording will be posted to this page the day after the presentation.
Click here to join edWeb's Digital Learning & Leadership community to network with educators, participate in online discussions, receive invitations to upcoming edWebinars, and view recordings of previous programs to earn CE certificates
Common Sense Education develops high-quality digital citizenship programs and digital teaching resources, providing educators and students with the digital learning tools they need to harness the power of technology for life.
Symantec was founded in 1982 by visionary computer scientists. The company has evolved to become one of the world's largest software companies with more than 18,500 employees in more than 50 countries. We provide security, storage and systems management solutions to help our customers – from consumers and small businesses to the largest global organizations – secure and manage their information-driven world against more risks at more points, more completely and efficiently than any other company.