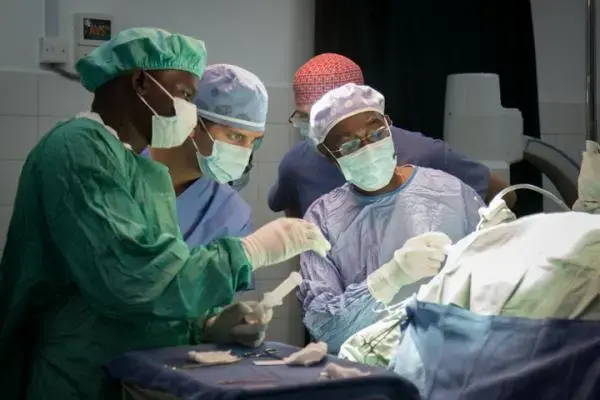 More than 5 billion people worldwide lack access to safe, affordable, and timely surgical and anesthesia care. In 2010, nearly 17 million lives were lost from conditions requiring surgical care, more than the number of deaths from HIV/AIDS, tuberculosis and malaria combined. Recent years, however, have seen an increasing recognition of the dire unmet surgical need—estimated at 143 million operations—and a growing evidence base documenting the staggering shortage of surgical resources on a global scale.
Pulitzer Center grantee journalist Bridget Huber discusses this global health crisis and her reporting on surgical solutions in Mozambique and Uganda at Forsyth Technical Community College on Thursday, September 14, 2017.
Huber's talk is part of a two-day launch visit to Forsyth Tech, which is one of the Pulitzer Center's newest Campus Consortium partners. Rebecca Kaplan, Pulitzer Center education specialist and Mellon/ACLS public fellow, joins Huber for the visit.
RELATED ISSUES