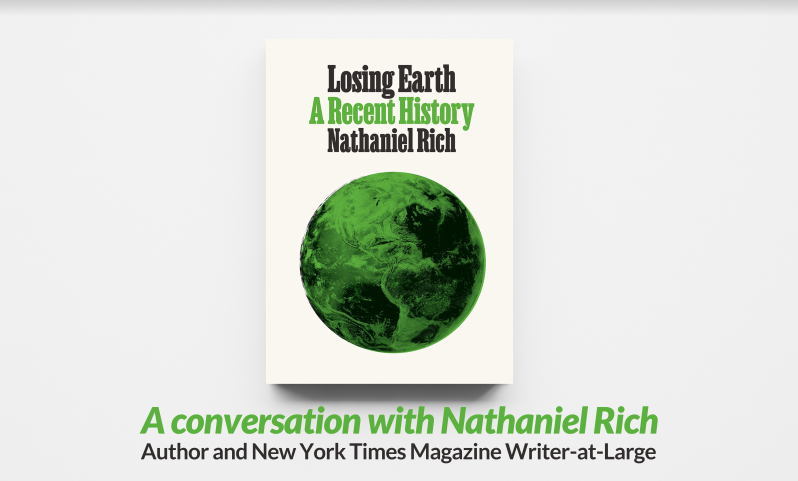 "Thirty years ago, we had a chance to save the planet. The science of climate change was settled. The world was ready to act. Almost nothing stood in our way—except ourselves." - Nathaniel Rich, Losing Earth: A Recent History 
Join us for a conversation with award-winning writer Nathaniel Rich on Monday, April 8, 2019, at New York City's Roosevelt House in collaboration with our Campus Consortium partner Hunter College to discuss his Pulitzer Center-supported project "Losing Earth," a groundbreaking issue of The New York Times Magazine explaining how political and business leaders agreed on the causes of climate change but failed to act. 
Rich expanded on his project through his new book, Losing Earth: A Recent History, which is set for publication the day after his talk, on April 9.
The discussion will be moderated by Adam Glenn, digital journalist and Distinguished Lecturer at Hunter College. 
RELATED ISSUES