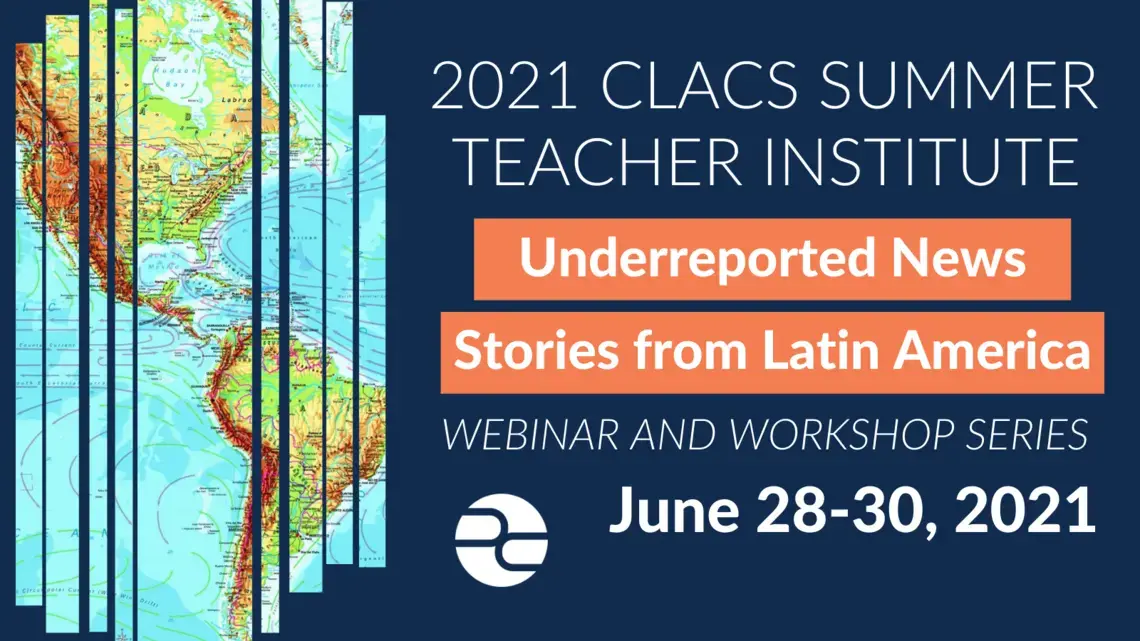 Please join Pulitzer Center and the Center for Latin American and Caribbean Studies at the University of Wisconsin-Milwaukee for an engaging webinar and workshop series Monday, June 28-Wednesday, June 30, 2021 that will introduce techniques for integrating journalism about Latin America, media literacy skills, and global competency skills into the curriculum. Led by education staff and journalist-grantees from the Pulitzer Center, this virtual Institute will include presentations by award-winning journalists Ana Maria Arevalo Gosen, Anita Pouchard Serra, and Valentina Oropeza. The Institute is also designed to give participants the opportunity to collectively explore ways to use journalism to teach communication and critical thinking skills, and to analyze how other instructors have employed Pulitzer resources to support their curricula and help students develop critical thinking, communication skills, and empathy.
Click here to register. Participating educators will also receive certificates for professional learning units (PLUs) upon completion of short surveys at the end of each day.
A collaboration between the Pulitzer Center for Crisis Reporting, the UW-Milwaukee Center for Latin American and Caribbean Studies (CLACS), UW-Madison Latin American, Caribbean and Iberian Studies (LACIS) and the Florida International University (FIU) Kimberly Green Latin American and Caribbean Center. CLACS, LACIS and FIU are Title VI National Resource Centers, funded by the U.S.Department of Education.
Venezuelans are facing a complex humanitarian crisis. According to the United Nations, the Latin...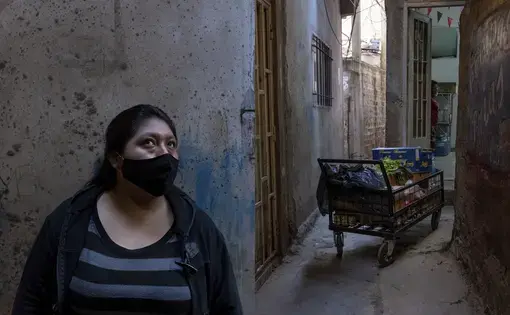 Immigrant women from the Bajo Flores slum are at the lead of the resistance and fight against COVID...
RELATED ISSUES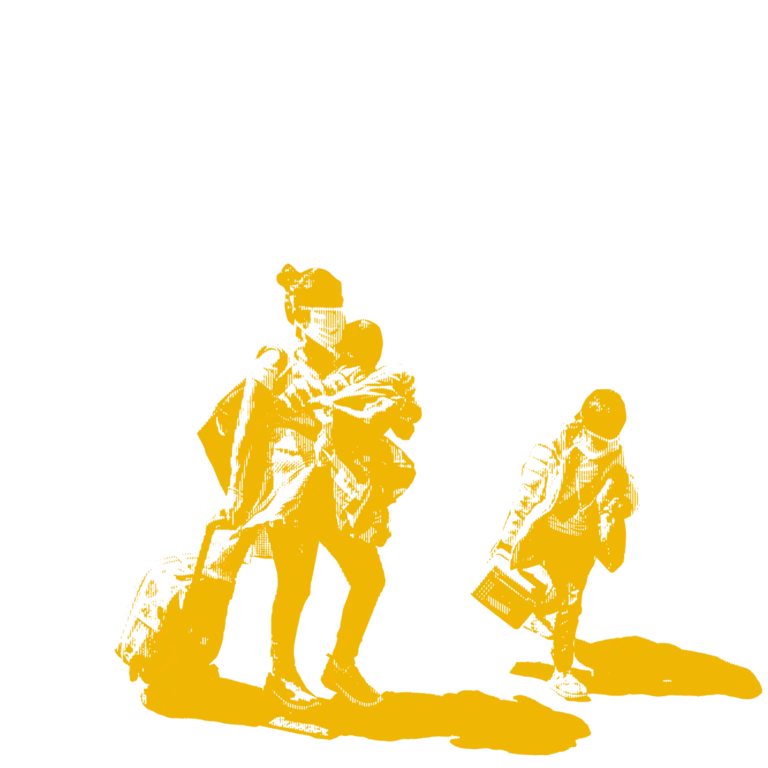 Issue
Migration and Refugees
Migration and Refugees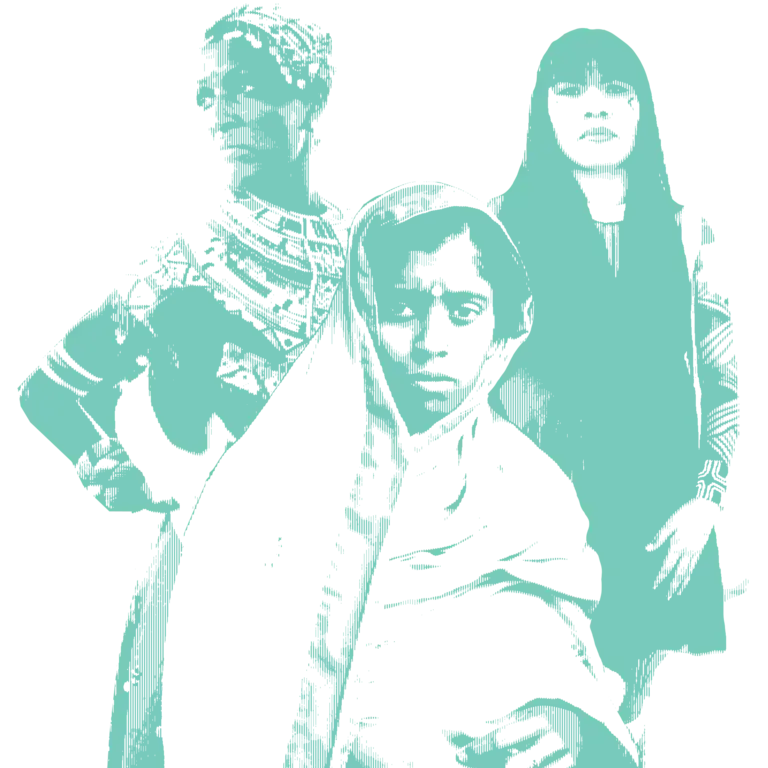 Women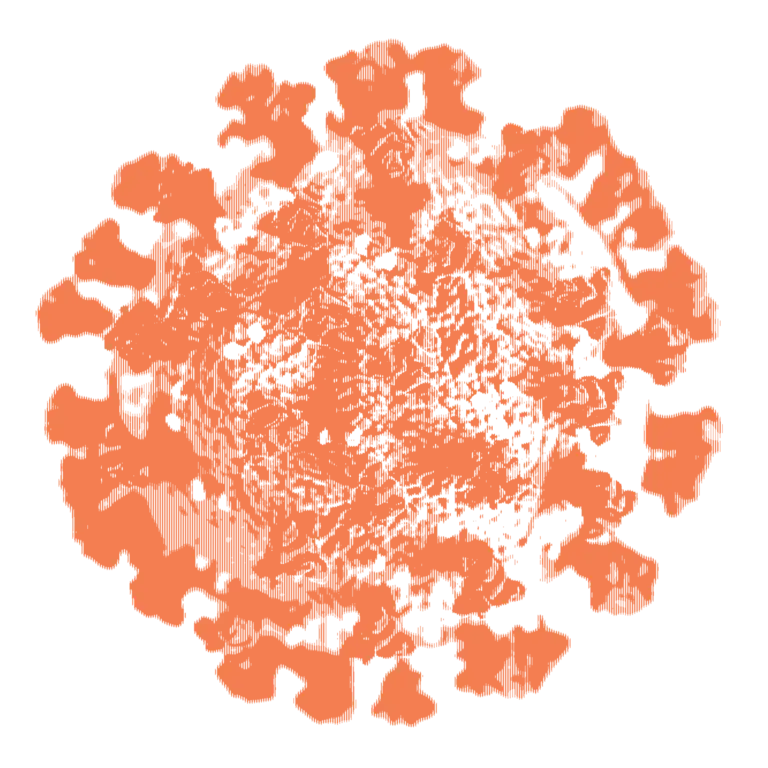 COVID-19