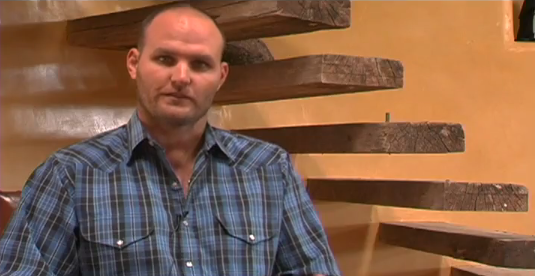 William Wheeler talks about what led him to report from South Asia on issues of water and climate change.



William Wheeler has worked on both domestic and international news, reporting on political affairs from East Africa, South/Southeast Asia, Haiti, and the Middle East; in addtion to stories about immigrant detention in rural Virginia, and subterranean explorers in the sewers of New York City.

William Wheeler and Anna-Katrina Gravgaard's project explores the role of local innovators and international actors in aggravating or alleviating the region's water crisis. The reporting takes the journalists from the slums of Delhi to parched rural deserts, and from monsoon-ravaged Bangladesh to the Himalayas.

South Asia's Troubled Waters

"Why did you decide to report on this issue?" Bill Wheeler discusses politics, the environment, and the implicates for reporting on them when they intersect.




"What has been your biggest hurdle reporting on this issue?"




"How is this story related to issues in the U.S.?"



"How has climate change news coverage evolved since you started reporting on these issues, and what could be done better?" Bill discusses what role the media plays in cultivating and sustaining public interest in climate change.

To ask a question, just write it as a comment below (please make a separate comment for each question).
RELATED ISSUES