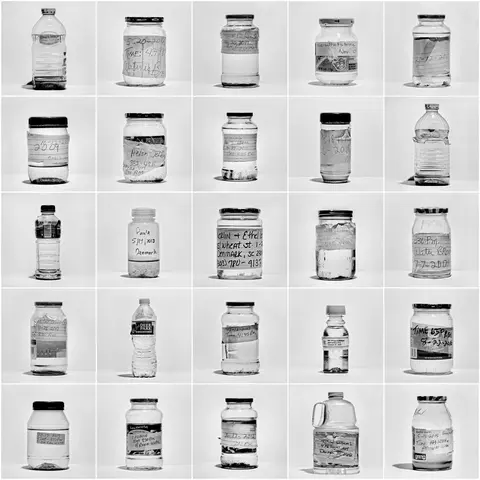 Dear Mr. Taimur Saleem Jhagra,
I want to draw your attention to the current water crises in our region. The problem not only exists in our region, but exists globally, even in the first world giants like the United States of America. I recently came across an article by Justin Worland and Matt Black titled, "America's Clean Water Crisis Goes Far Beyond Flint. There's No Relief in Sight." The article gives us an idea about the situation. According to the article, many Americans are residents of areas where they do not have access to fresh drinking water. An example of this is the Lowndes county. According to a 2017 study, 34% of this county's residents suffered from hookworm infection, which is contracted as a result of walking barefoot on contaminated soil. Moreover, according to the Environmental Protection agency, approximately 30 million Americans are residents of areas where they do not have access to fresh drinking water. Worland and Black added that water gets polluted by industrial waste and also by the fact that rusty pipes are a source of contamination. This has resulted in a rise of various ailments including cancer, and has also caused a reduction in IQ levels and life expectancy. 
Unfortunately, this problem is not only confined to certain areas in the United States, and is a major issue here in the KPK province. According to a 2008 report by Dawn News, more than 2 million people in Peshawar do not have access to clean drinking water. Samples of water taken from the city contained high levels of Magnesium content. According to the WHO, the safe level of Magnesium content in fresh drinking water is 150 parts per million. However, samples taken from these areas contained magnesium levels upto 250 parts per million, much beyond the safety level. Drinking unclean water increases the risk of water-borne illnesses such as diarrhea, nausea, typhoid, etc. Moreover, according to a 2011 article by Sher Ali Khan, Zahoor Ud Din, and Ahmad Zubair, titled,"Levels of Selected Heavy Metals in Drinking Water of Peshawar City," 24 drinking water samples from different locations of Peshawar city were analyzed for heavy metal concentration. The results showed that among different water samples, the average content of Iron, Zinc, Nickel, Cobalt, Cadmium, and Chromium were in the range of trace to 0.052, 0.007 to 0.773, 0.097 to 0.250, 0.332 to 0.393, 0.019 to 0.087 and 0.125 to 0.430 mg per litre, respectively. The accumulation of these metals in the body possibly may reduce the functioning of the central nervous system. Also, the accumulation of these metals may harm vital organs of the body such as the lungs, liver, and kidneys.  
Mr. Jhagra, every citizen has the right to safe and clean drinking water, and we are well aware that factors such as pollution have an adverse impact on the quality of water. A small step in the right direction would actually be a leap towards improving basic living standards of our province. Legislation on disposal of industrial waste must be enforced. Water supply sources such as wells, tubewells, rivers, etc. should be monitored to ensure that the water is safe for every resident. Inexpensive and effective methods of water decontamination must be introduced. Worn-out pipes should be replaced with new ones. Providing safe water is a challenging task, but, with effective leadership, there is still hope. 
Sincerely, 
Dina Shah
---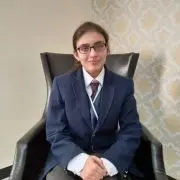 Dina Shah is an O-level student at Bloomfield Hall School, Peshawar, Pakistan. She actively participates in school debates and bake sales. While happy to be a finalist, she remarks that it is the school Headmistress, Mrs. Hadia Mehr, who has raised the students' interest in environmental issues. Dina Shah looks forward to a career as a doctor like her parents.
Read more winning entries from the 2020 Local Letters for Global Change contest!