Cracks
By Nathaniel Bowman
11th grade, Lawton High School, OK
With lines from "Fantasy of Germany Now a Dark Reality for African Asylum Seekers" by Angelica Ekeke, a Pulitzer Center reporting project
"The name ANKER"…
Looking up, I count the cracks in the ceiling;
My favorite pastime. My only pastime.
"is an acronym"…
I lay in the bunk of the suicide before me,
And let my eyes drift like leaves on a pond
"standing for Ankunft,"…
Through the maze of fractures and fissures,
The cracks in the system.
"Entscheidung"…
The ceiling where I hit my head
This morning trying to rise,
Crack.
"Rückführung"…
The broken window where the Bavarian deportation police
Shoved a resisting Sudanese man,
Crack.
"or 'arrival, decision, return'"…
The shattered canteen plate after refugees
Fought in the food queue yesterday,
Crack.
"The centers were created in Bavaria, Germany"…
The Afghan mother whose newborn died in ANKER,
Waiting for medical attention,
Crack.
"where public officials hoped to create"…
The hopeless Syrian man in the psychiatric ward
Who tried to overdose after reading the Dublin Law,
Crack.
"a solution"…
And there's me, the forgotten Nigerian man,
Blending into the darkness around me,
"to the rapidly increasing number of refugees entering the country"
Sitting,
Waiting,
Hoping,
Counting,
Shivering after the warm welcome has grown cold.
Part of the ghostly chorus of faint voices,
Echoes, and calls for help in the far country side.
Counting the cracks in the system.
Crack.
---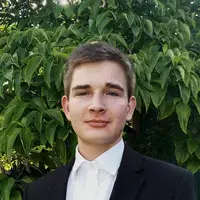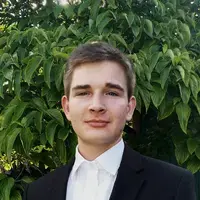 I am Nathaniel Bowman, and I am a student enrolled at Lawton High School in Lawton, Oklahoma, class of 2021, and attend the Great Plains Technology Center. I know I am a finalist in a poetry competition, but curiously enough, I think myself more of a mathematician or engineer rather than a writer. I enjoy the engineering and electronic classes I take at the Technology Center, and they have actually inspired me to seek a career in avionics where I get to work with the electronic systems of aerospace crafts. But through the encouragement and guidance of my English teacher, I am beginning to express my creativity through my words and exercise my apparently latent writing abilities. I certainly don't expect to stop writing, and I plan to continue competing in whatever writing or poetry contests I can spare the time for.
Read more winning entries from the 2020 Fighting Words Poetry Contest