By Ares Bandebo-Cambra
3rd grade, Claire Lilienthal Elementary School, CA
With lines from "Cielo's Story #2: Fighting Loneliness" by Cielo Spini, a Pulitzer Center reporting project
So long ago, I don't remember when
friends moved away to open schools and yards.
My wings were clipped by zoom calls and postcards.
The city lights once blinding, out again.
We all have suffered. Weekdays, find my pen,
homework, bed... Please, give them my regards!
Quarantined, but I dreamed of boulevards.
Would have I ended up in a deep sleep then?

I'm moving forward, the road is winding.
Opening the door to leave the cage, at dawn
I remember that I am not alone.
I count the hours and days to reopening
but while pandemic faces become drawn,
this dirty city bench will be my throne.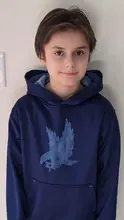 Ares Bandebo-Cambra is a 3rd grade student at Claire Lilienthal Elementary School in San Francisco. He started to write poetry as part of speech therapy and a way to communicate his feelings more effectively. His poems aim to offer solace for those who feel powerless and isolated. He has previously been a finalist for the Creative Communication's Poetic Power awards. He has pieces published at Magic Dragon Magazine and US Hockey (he is an avid ice hockey player). He is extremely honored and grateful to the Pulitzer Center for recognizing his work.
Read more winning entries from the 2021 Fighting Words Poetry Contest.