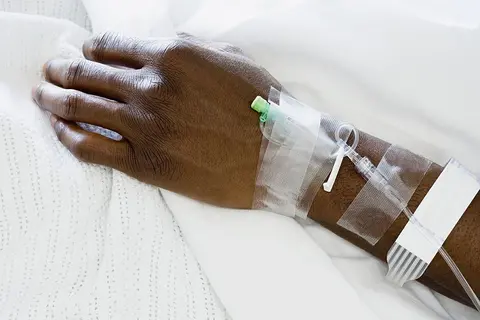 Dear Senator Duckworth,
My name is Caleb Villegas and I'm a sixth grade student at Mitchell Elementary in Chicago. I'm writing to you about an important issue I read about in an article called "How Can We Save Black and Brown Lives During A Pandemic? Data From Past Studies Can Point the Way" written by Ann Gibbons as part of the Pulitzer Center's Local Letters for Global Change contest. COVID-19 is specifically attacking many minority groups across our nation more than whites. Elected officials want more research done to figure out why this is happening. However, if we look at past studies, they will give us the answers that we need. First, we know that people who live in small living spaces are at risk because they can't social distance, and this is the situation for many minority people. Another issue is the types of jobs they tend to have, like cleaning houses or working at restaurants, which puts them around more people. Minorities have less access to healthcare, which means that they don't have the resources to have COVID tests—and they can't see a doctor when they need to. Lastly, many people in minority groups already have some health issues that make their immune systems weak, which also puts them at risk. Since we already know this information, we should look at possible solutions to help minority groups so that COVID-19 doesn't take more Black and Brown lives.
According to Sandra Crouse Quinn, a public health expert at the University of Maryland, College Park, we have to make sure that all people have access to healthcare, and that they are not discriminated against. People should be able to get sick pay if they are sick, instead of being afraid to miss work because they need money—they could get everyone at their workplace sick. She also says people need to know how they are being affected and what they need to do to stay safe. She believes that there should be workers in the minority communities that inform them of how to keep themselves and their families healthy and safe. If we don't take the time to help minority communities, this could not only have a terrible effect on people now, but also on our future as a nation.
The issue of addressing COVID-19 in Black and Brown communities is important to me because too many people are dying. I believe that all people deserve to have affordable healthcare, so that they can take care of themselves and see a doctor when they need to. I think it's also important that the workers in these Black and Brown communities are treated with respect, and that their jobs don't take advantage of them. Employers should not fire people if they get sick and can't come to work. I think employers should try to pay their workers if they are sick, because people still need money to pay for food and their bills. Plus, it just makes sense. If somebody is sick, they should stay home. That's what they tell us at school—we should stay home if we are sick to keep our teachers and peers safe. This is very important to me because I see on the news not only people dying, but also kids left without moms and dads to take care of them, and that makes me really sad. I think we need to try harder to save Brown and Black lives from COVID-19 because there are so many other things that are hard for Brown and Black people—like racism.
I'm kindly asking you, Senator Duckworth, to take action on the issue of how COVID-19 is impacting Brown and Black communities compared to whites. I believe the government should make sure everyone has affordable healthcare so that people can stay safe and see a doctor if needed. However, not everyone has healthcare today. If someone doesn't have health insurance, they should still be able to get a COVID test for free, and if they have COVID, then they should be able to go to the hospital without paying so much money. I believe that there is money that the government can use to ensure that people are able to get the help they need during these difficult times. I also heard in the beginning of the year that when COVID started, the government gave out stimulus checks because so many people lost their jobs. That helped people pay for food and bills, like their rent. I think since the cases are rising again and they want people to stay home, the government should give out a second stimulus check to help people pay for food and things that their families need to survive during these tough times. I would like to ask you, Senator Duckworth, to make it a priority to work together with Democrats and Republicans to help save Brown and Black lives.
I thank you, Senator Duckworth, for taking the time to read my letter, because I know you are busy with many issues.
Sincerely,
Caleb Villegas
---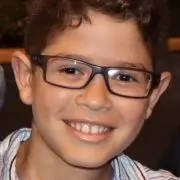 Caleb Villegas is a sixth grader at Mitchell Elementary School in Chicago, IL. He recently developed a passion to learn about important issues that impact minority groups within communities in his city. He hopes to make a difference by volunteering his time to organizations that help people in need. Caleb is thankful for his family and teachers who have supported and encouraged him to learn to use his voice, and stand up for what he believes is right. When he's not in school, he enjoys playing baseball, swimming, and riding his bike. He also loves listening to music, watching movies, and baking cakes.
Read more winning entries from the 2020 Local Letters for Global Change contest!