Lesson Plan February 3, 2018
Weaving Connections Documentary Film: Visualizing Globalization (3 of 3)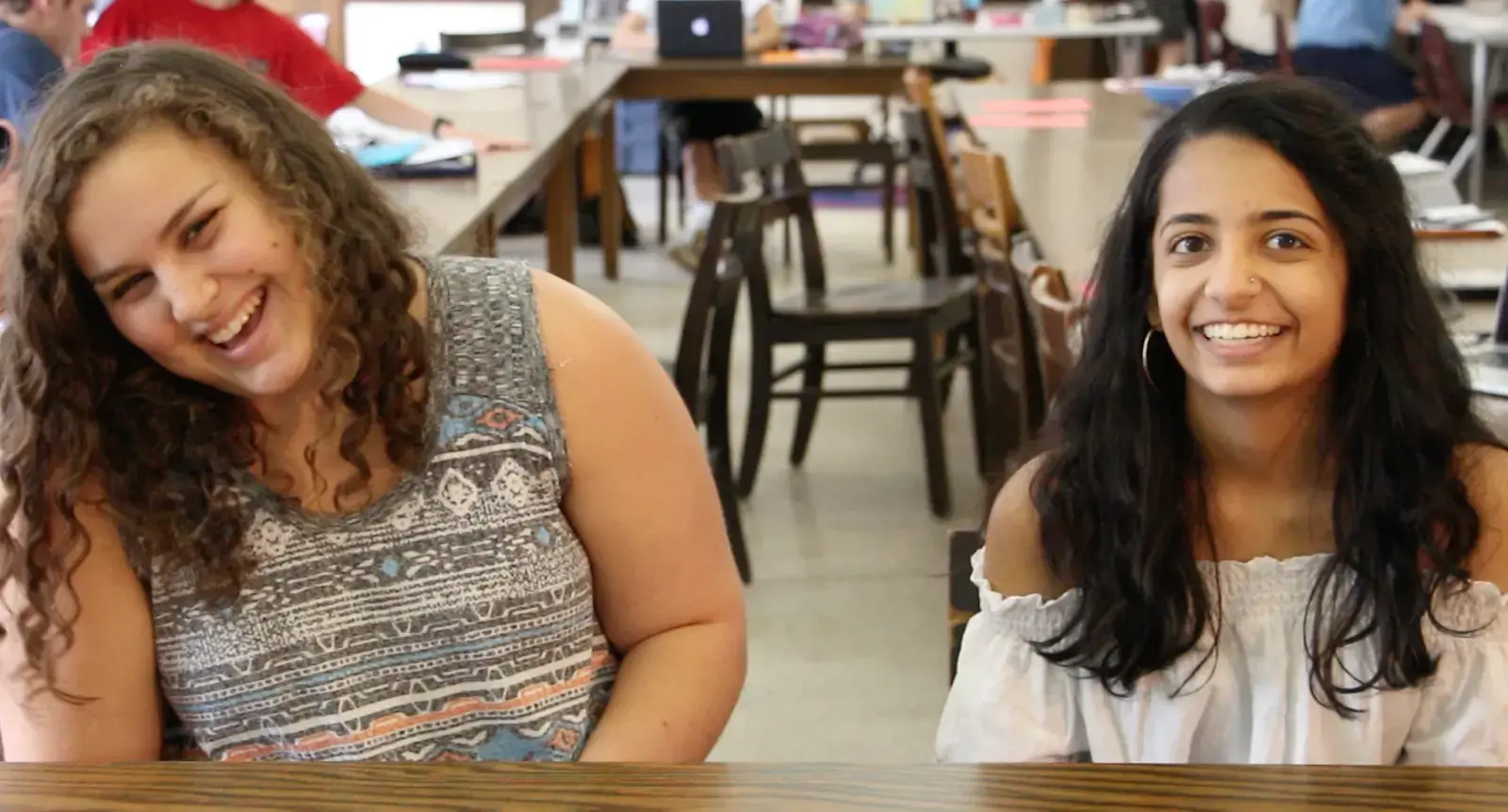 Warm-up:
1. Predict - How many items in your classroom were made in another country? Make a list.
2. Investigate - Which items in your classroom were made in another country. Where were they made?
3. Define globalization. Click here to compare your definition with the dictionary definition.
Introducing the Lesson:
1. Read this excerpt from Thomas Friedman's The World is Flat about the 10 key events that flattened our world.
2. While you're reading, note the concepts you're familiar with and those you are not.
3. How have you interacted with any of these points? For example, have you ever uploaded materials online? Or worked with another student online?
4. What seems like the most significant step along the way? Why?
THINKING CRITICALLY ABOUT GLOBALIZING FORCES
This is a map of India, where our next story about globalization comes from.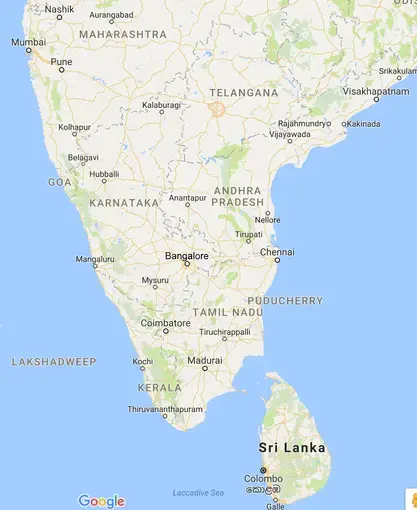 1. Locate Bangalore. Research the region's population and economy. Where do most people work?
2. What do you know about call centers?
3. Predict: Why do you think many U.S. companies locate their office call centers in India?
4. Watch the video "Bangalore Call Centers" by journalist Thomas Friedman for Discovery Channel
(06:30)
5. Respond:
What made it possible for people all over the world to call a company located in Southern India? What are two forces that helped this happen?
In small groups, discuss the globalizing forces you see in your own lives. Then, as a group, write a short paragraph about a specific globalizing agent. What visuals would you pair with the paragraph to help your readers understand the globalizing force you are describing? Can you list some ideas? (no searches, just visual suggestions of what would match well with the paragraph)
6. Watch the following clip from Thomas Friedman's reporting, during which he discusses the three eras of globalization:
As you watch this short clip, define the three phases of globalization.
Globalization 1.0 ________________________________
Globalization 2.0 ________________________________
Globalization 3.0 ________________________________
7. Respond to the following:
What is the most striking evidence of today's globalized economy?
Thomas Friedman says that the people in charge of today's globalization are different than the past. How so? Why do you think that's true, or do you?
What do you think this cover illustrates about the information Friedman is trying to communicate about globalization? Why do you think he chose this cover?
Reading and Discussion:
CONSIDERING OUR CONNECTIONS
Innovations in communication and transportation propel the price of doing business in a digital, computerized, flattened landscape. Companies follow labor. 100 years ago, textiles flourished in the Southern United States. Child labor was legal and cheap. Today, Asia is the epicenter of the garment manufacturing business.
In small groups, discuss the following statement statement from Pulitzer Prize-winning journalist and globalization expert, Thomas Friedman: "It's a turbo-charged, wireless, totally mobile world. We all connect in manifold ways."
Select one person to record notes on your conversation. Think about "connection." The word. The image. The act.
Next, find an image to illuminate the Friedman quote.

Log onto Google Image search and type in keywords of the type of photo you are looking for (i.e. "mall," "shirt") and select an image that matches your summary statement. Make sure to find an image with a high enough resolution for film (instructions on searching by resolution below).
After searching, click on the word "Tools" in the toolbar. A dropdown menu will appear.
In the menu, select "Size." There will be another dropdown menu.
In the "Size" dropdown, select "Larger than…" to open another dropdown menu.
In the "Larger than…" dropdown, select "1024x768." Images only work in film if the image size is large enough. Ideally, they should be equal to or larger than 1024x768 pixels. High resolution is key!
Select one of the remaining images and prepare to share it with your class by saving it to your computer
Making Local Connections to Globalization: The Shipping Container
The influence of the invention of the portable shipping container in simplifying globalized trade cannot be overstated. Malcom McLean (1913 - 2001), a truck driver from Fayetteville, NC, was waiting at a shipyard to unload his freight one day in 1937, when he hatched his bright idea.  
Watch: "How Containerization Shaped the Modern World" (4 min TED talk) Narrator: Sir Harold Evans, author of They Made America, to learn more about the development of the shipping container.
Reflect on the video you just watched and discuss the following in small groups:

What is the connection between this invention and you as a consumer?
Do you consider containerization a good thing? Why or why not?
Since containers became universal business practice, shipping costs have dropped by 95%. The video references the word stevedore -  a person employed, or contracted, at a dock to load and unload cargo from ships. There are not that many stevedores working today. Why not? Focus on one main detail from the TED video that supports and illuminates your answer.

Research: What has been the connection between your community and global trade? What industries were, or still are, a part of your community's economy? How is that industry connected to other places in the world?





China, Hong Kong Harbor, tugboat sailing alongside container ship
Making Local Connections to Globalization: The Textile Revolution, Devolution, Evolution
Study these two photographs and consider the following:

What story do you imagine the photographer is telling with each photo?
How are they similar from a thematic and compositional standpoint?

Identify 3 specific ways they are connected and three ways they're dissimilar.





Deda Chicken Processing Plant, Dehui City, Jilin Province, China, 2005




Textile workers in Winston-Salem, NC, USA, Circa 1940

Study these two photographs. Consider the following as you look at both images:

What story do you imagine the photographer is telling with each photo?
How are they similar from a thematic and compositional standpoint?

Identify 3 specific ways they are connected and three ways they're dissimilar.





 LA Fitness, Under Construction, Stratford Road. The new mall replaced Hanesbrands Inc's largest NC factory. The Weeks Plant closed in 2010.




Manufactured Landscapes, Edward Burtynsky, 2006
Cankun Factory, Zhangzhou, Fujian Province, China, 2005
Chinese Factory Workers Line Up Outside Their Dorms
In 2015, the Chinese National Bureau of Statistics reported that there were 277.47 million migrant workers (rural-to-urban relocation) in China, a 3.52 million (1.3%) increase from 2014.

Using the images and captions above, predict: How has globalization impacted Winston-Salem, a city in North Carolina?
Research: How has globalization impacted the industries that were, or still are, a part of your community?
Analyzing and Visualizing Local Connections to Global Issues
Taking big ideas like economics, public health, family, race relations - such "macro" topics can seem hard to grasp, but viewing them through a local lens is a powerful way to tell stories. In Winston-Salem, NC, high school journalism students created a film about how textile manufacturing came and went from their city where Hanesbrands began. The local connection to Visualizing Globalization,  Hanesbrands Inc., began in Winston-Salem, NC in the mid-1800s. Today, the multinational corporation employs about 65,000. Only 2,200 of them work at the corporate headquarters in Winston-Salem. A few years ago, Hanesbrands opened its largest factory. Where? Vietnam. Meanwhile, the factories that once were occupied by textile workers in Winston-Salem are now full of residents living in designer downtown factory lofts and working in biotech firms, advertising agencies, and service industries - a graduation from the manual labor jobs of yore.
A lot has happened in the past 100 years in Winston-Salem. Economies changed and large forces made that so - trade, technology, taxes, migration. Here's how students at Reynolds High School in Winston-Salem, NC conceptualized the changing economy in their hometown of Winston-Salem and created a film around this phenomenon: Fashioning a Story: A Short Film. As you watch, consider the following:
What connections do students make between their community and globalization?
What facts and visuals most stuck with you in the film? What new information do you learn about Winston-Salem and its history?
How do the students use visuals to help the audience make those connections?
Activity:
Putting It All Together: Investigating Local Connections to Globalization
1. Consider how economic change looks in your own hometown. Are there any buildings or stores or people who provide evidence of an evolving economy? What comes to mind?
2. Make a list of ways that your community has been impacted by the globalization of different industries.
3. R.J. Reynolds High School students started the process of investigating their own community's connections to the global textiles industry by viewing the following profile about award-winning artist LaToya Ruby Frazier. Click on this link and answer the following questions as you watch:
What did you learn about her life? Describe a particular fact or image that lingers in your mind.
Can you see anything in your hometown that has influenced the way you and your family live?
What is Frazier's work about? How would you describe her style?
How does Frazier use visuals to illuminate how her hometown's history has impacted her?
4. Prepare to create a short film that visualizes a connection between your community and globalized trade. Start by conducting research and gathering visuals to accompany your research. Then, draft a script for a short film that matches your research with the accompanying visuals. Use the script from the segment you watched by the students at R.J. Reynolds as a framework for constructing your own script.
CCSS.ELA-LITERACY.W.9-10.2
Write informative/explanatory texts to examine and convey complex ideas, concepts, and information clearly and accurately through the effective selection, organization, and analysis of content.
Narrative: At the core of the filmmaking project Weaving Connections, which was facilitated at R.J. Reynolds High School in Winston-Salem, NC in spring 2017, journalism students explored the way globalization affected massive changes that can be seen on a local level. While textile manufacturing once reigned in the city, today's local economy is dominated by medicine and education. As part of the research for Weaving Connections, students probed to uncover the changing role of textile manufacturing in a digital era.
Objectives: Students will be able to...
Evaluate how globalization became possible
Examine the discoveries that led to the the national and global manufacturing industries and analyze how they influence how we live, communicate, shop and do business
Analyze how journalists visualize global stories and make local connections to global issues
Skills: Visual Literacy, Defining Impact of Globalization, Elements of Film, Analyzing Data
Filmmaker Wisdom: "I'm a big people watcher and a people talker. The beautiful thing about being an artist and a creative person is that you can get an idea from anywhere, and I'm always on the hunt for them." - Ava DuVernay
REPORTING FEATURED IN THIS LESSON PLAN
RELATED ISSUES