Lesson Plan November 3, 2017
Taking and Selecting Pictures to Visualize Global Issues
What is van Houtryve exploring as part of this project?

How does he use photography to communicate what he learned from his reporting?

Why did van Houtryve choose to investigate this theme?

How might this theme connect to issues facing your own community?

What questions do you have for van Houtryve about how he reported this project?
Objective:
Students will be able to evaluate how photojournalists select and use different kinds of photography to tell stories in order to evaluate how they might use photography to visualize an issue facing their communities
Warm up:
1. Examine the following images. For each image, respond to the following questions:
What do you see? Look closely to identify as many details as you can.
What do you think is happening in the photo? Where and when was it taken?
What story might the photographer be trying to tell with this image?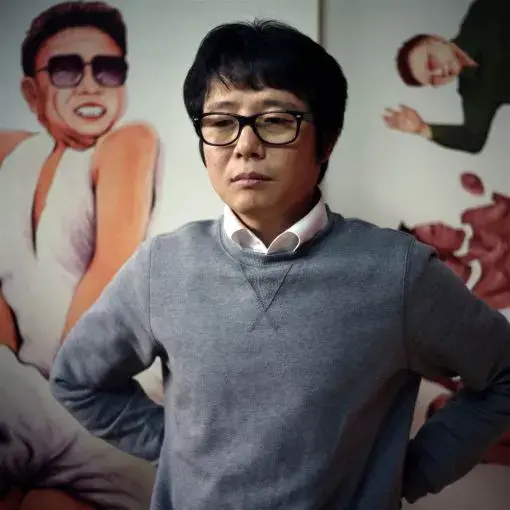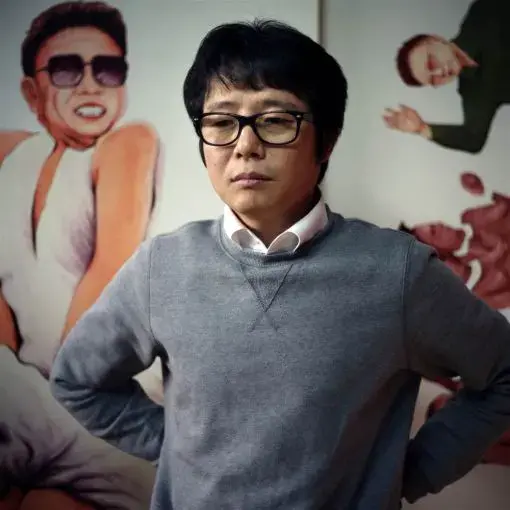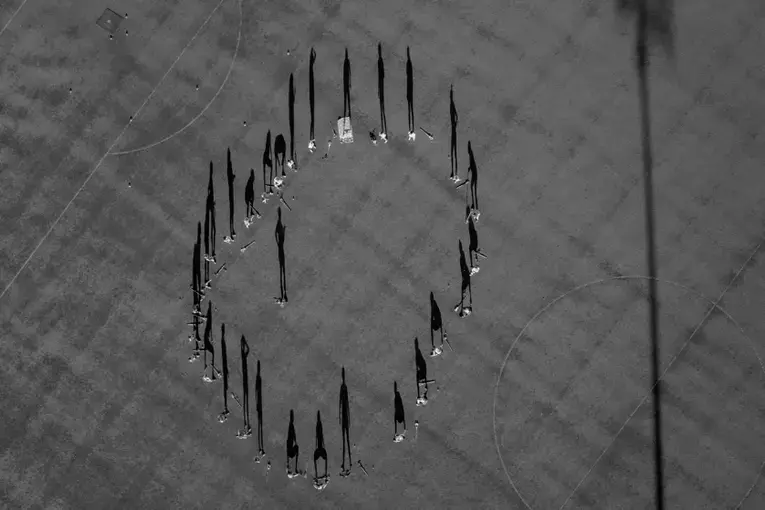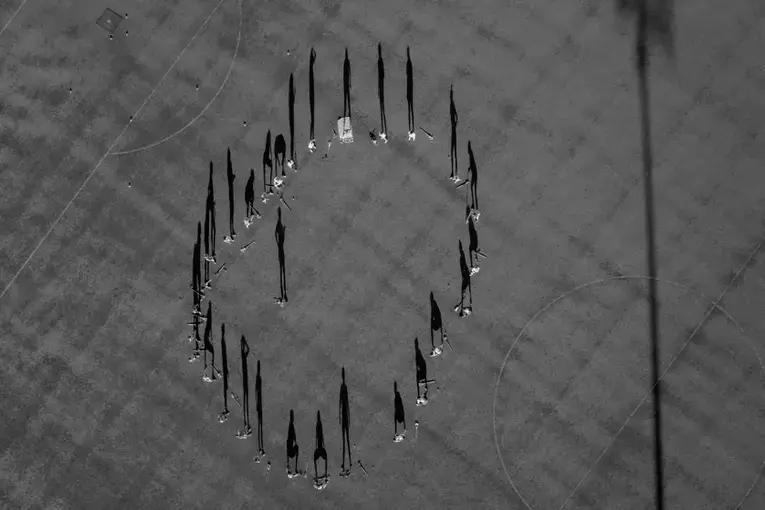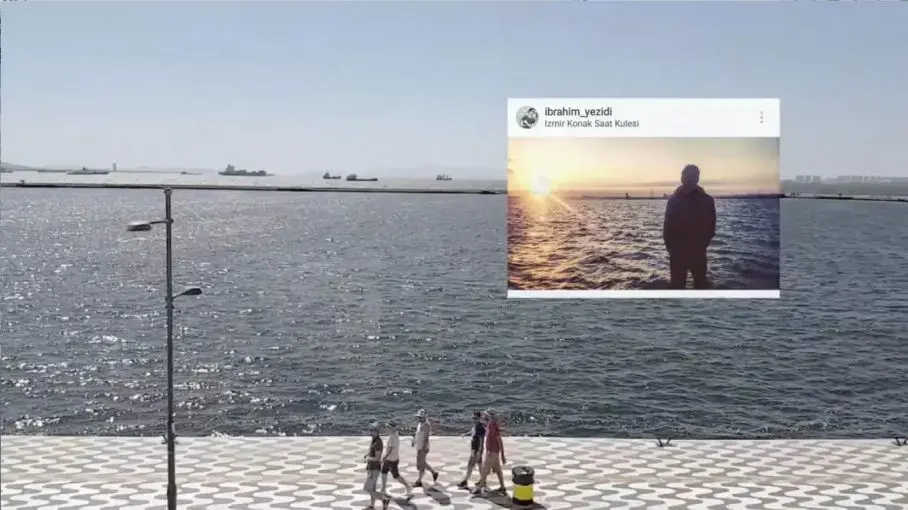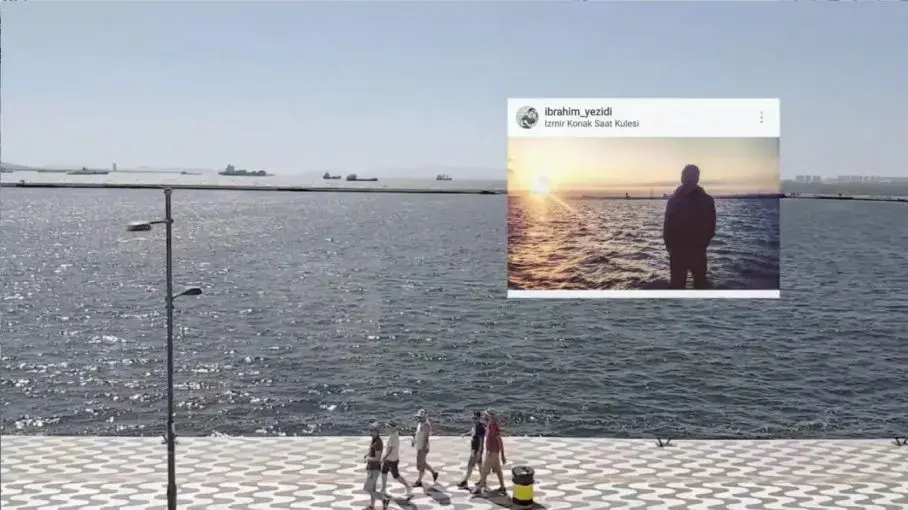 2. Examine the captions for each image to check your predictions.
1st image: At the age of 24, Song Byeok became a state propaganda artist. However, Kim Il Sung's death in 1994 and the famine that ensued led to Byeok's imprisonment after he asked border guards to help him rescue his father. Song managed to escape to South Korea in 2002 and has since developed a painting style that satirizes the propaganda images he once produced. Image by Tomas van Houtryve. South Korea, 2013.
2nd image: Lacrosse players warm up before practice in Clark County, Nevada on January 20, 2014. The nearby Creech Air Force is the main command center for overseas drone strikes. Image by Tomas van Houtryve. USA, 2014.
3rd image: A shot of video footage of Izmir, Turkey, overlaid with images posted by refugees on Instagram from those same sites. Image by Tomas van Houtyryve. Turkey, 2016.
3. All of the images you examined were taken by the same photographer. Discuss the following:
How do you think the photographer captured these images?
How are the images alike/different?
What techniques do you see the photographer employing in each image?
4. Now that you have read the caption for each image and know more about the context, why do you think the photographer took the pictures in these ways?
Introducing the resources:
1. The images you examined above were taken by photojournalist Tomas van Houtryve. As a class, or on your own, define "photojournalist." What do you think is the job of a photojournalist?
2. Read Van Houtryve's biography below and prepare to discuss the following with the class:
What themes has Van Houtryve explored?
What techniques has he used to tell global stories?
What questions do you have about Van Houtryve's career and reporting?
Tomas van Houtryve is an artist, photographer and author who engages critical contemporary issues around the world.
Initially a student in philosophy, Tomas developed a passion for photography while enrolled in an overseas university program in Nepal. Immediately after graduation in 1999, he moved to Latin America. In 2002, he was the photographer to cover the military prison in Guantánamo Bay, Cuba.
Tomas returned to Nepal in 2004 to document the Maoist rebellion and the overthrow of the monarchy. The resulting photos earned wide recognition including the Visa pour l'Image-Perpignan Young Photographer Award and the Bayeux Prize for War Correspondents.
In 2006 Tomas was named one of PDN's 30 Emerging Photographers. He was awarded an Alicia Patterson Journalism Fellowship in 2008, and in 2010 he was named the POY Photographer of the Year.
Tomas' first monograph book, Behind the Curtains of 21st Century Communism, was published in Spring 2012. The seven-year project documents life in the last countries where the Communist Party remains in power: North Korea, Cuba, China, Nepal, Vietnam, and Laos. The series won the 2012 POY World Understanding Award.
In 2013 Tomas began working on Blue Sky Days, a drone's-eye view of America. Images from the project were first published in Harper's as the largest photo portfolio in the magazine's 164-year history. The series was awarded the 2015 ICP Infinity Award and honors from POY, World Press Photo, the Photographic Museum of Humanity, and the White House News Photographer's Association.
Tomas has had solo exhibitions of his work in Paris, New York City, Barcelona and Italy. His work is included in multiple private collections in Europe, Asia and the United States and in the permanent collections of the Nelson-Atkins Museum of Art, the Museum of Contemporary Photography in Chicago (MoCP), and the Open Society Foundations. His works are often conceptual in nature. They interweave metaphor and reportage, occupying the fertile intersection between art and pure documentary.
Tomas is frequently invited for public speaking engagements. He has appeared on the BBC, CNN, MSNBC, ARTE and France 5. He is a member of the VII Photo collective since 2010 and a multiple grantee of the Pulitzer Center since 2012.
4. Learn more about how Tomas captured the images you explored above by reviewing the videos attached. In the videos, he introduces how and why he reported the following projects:
For each video, take notes in response to the questions attached.
Discussion questions:
What is sticking out to you from van Houtryve's reporting? What details do you find the most interesting?
 
How does he employ different photography techniques as part of his work?
 
How do the themes that van Houtryve explores connect to issues you see in your community?
Extension Activities:
Connect and Report

Contact Pulitzer Center's education team by emailing [email protected] to connect with Tomas van Houtryve in person. Ask the questions you assembled as part of this lesson and use the responses to write a short article summarizing the themes of the conversation. Be sure to include details outlining how Van Houtryve uses photography to communicate different global stories.
 

Devising a Photojournalism Project

Using van Houtryve's work as inspiration, devise a photojournalism project of your own. Start by brainstorming underreported issues facing your community. Next, conduct research using news sources and interviews to learn more about the issue. Finally, devise how you plan to take photographs that communicate what you learned. Click here to learn how photojournalist Allison Shelley uses different kinds of photos to tell stories. Here, Shelley explains how she applies different techniques when taking photos to more deeply draw audiences to a story.
Once you have completed your project, send it to the Pulitzer Center education team by emailing to [email protected]. Photographs that include strong captions and demonstrate how you selected the style you would use to communicate your research may be included in a blog post on the Pulitzer Center's website!
This lesson was written to prepare students to connect with photojournalist Tomas van Houtryve. The lesson guides students towards analyzing how Van Houtryve intentionally takes and selects photos to communicate his research on a variety of global issues. It is written to be read by students, but suggests several opportunities for teacher-facilitated discussions and exercises.
This lesson is aligned with the following Common Core Standards:
CCSS.ELA-LITERACY.CCRA.SL.2
Integrate and evaluate information presented in diverse media and formats, including visually, quantitatively, and orally.
CCSS.ELA-LITERACY.CCRA.R.6
Assess how point of view or purpose shapes the content and style of a text.
If you would like to connect with Tomas van Houtryve in person or over Skype as part of this lesson, contact the education team at Pulitzer Center by emailing [email protected].
REPORTING FEATURED IN THIS LESSON PLAN
The ongoing crises in the Middle East have uprooted millions of people, yet new technology allows...

Tomas van Houtryve discusses "Blue Sky Days," his reporting project on the use of drones, in a film...

In this video, Tomas van Houtryve, who describes himself as a non-fiction photographer, explains his...
RELATED ISSUES

Governance

Issue
Conflict and Peace Building
Conflict and Peace Building