Lesson Plan July 21, 2018
Skype a Journalist into Your Classroom
1) How do I schedule a free Skype/Google Hangout visit with a journalist?
Learn more about the program and schedule a visit here.
2) How do I identify the right speaker for my students?
Our team will work with you to pick a speaker whose reporting is most supportive of the work you are doing in class. Examples of potential speakers are listed in this lesson plan.
3) What technology do I need to host a Skype visit with a Pulitzer Center journalist?
We can work with you to set up a call using the technology you have available. Generally teachers use Skype or Google Hangout (available through Gmail) to host the calls. For students to be able to see and hear the journalist more clearly, teachers often connect their computer to speakers and a projector. Sometimes they also use a computer with a camera, or attach a camera to the computer, so that the journalist can also see the students.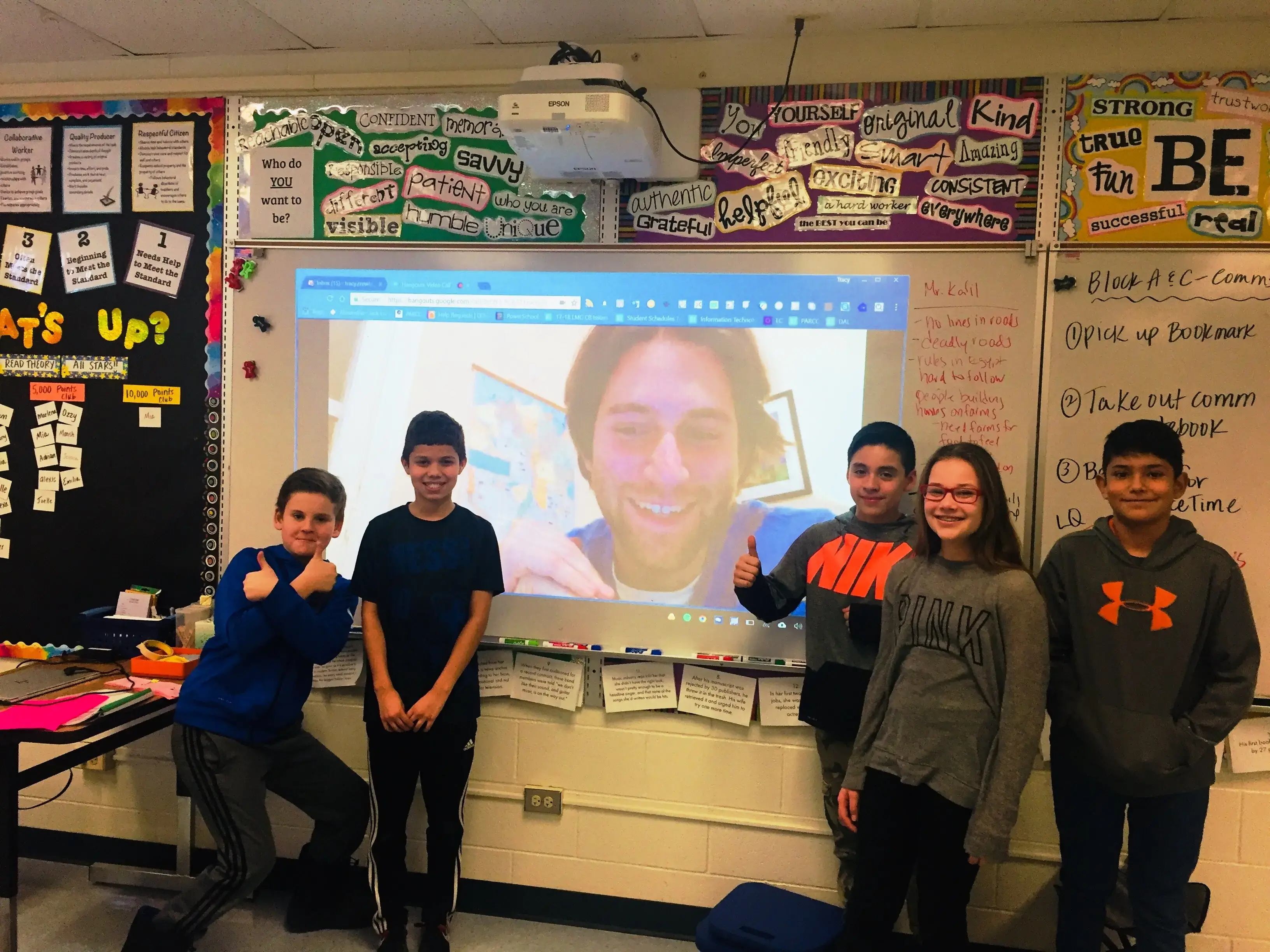 Connect Your Students with Journalists and International Issues
Click here to schedule a journalist visit to your class over Skype or Google Hangout. These interactive, customizable sessions include…
A presentation by journalists about their careers and their reporting
A Q&A where students engage directly with the speaker.
Supplementary teaching resources, including lesson plans connected to the reporting, that support students in preparing for the visit and processing what they learned.
We work with teachers to select the journalist best suited to their needs and connect the teacher and journalist in advance of the session.
Potential Speakers
Print Reporter Nathaniel Rich, whose story "Losing Earth" for The New York Times magazine outlines how close the world came to taking action to combat climate change from 1979-1989
Photojournalist George Steinmetz, whose photography for The New York Times Magazine story "Losing Earth" visualizes current impacts of climate from around the world
Activist Rafe Pomerance, whose work to advocate for a treaty in the late 1980s that would commit 65 countries to reducing carbon emissions by 20% by 2005 is profiled in "Losing Earth"
Scientist James Hansen, whose research and testimonies before congress played key roles in actions proposed by congress in the late 1980s to reduce carbon emissions worldwide
Print reporter Erik Vance, whose print reporting on ocean health and other environmental issues has been featured in Harper's and National Geographic
Radio reporter Amy Martin, whose original podcast Threshold will publish a series of radio stories in September 2018 examining the impacts of global warming on communities living in the Arctic
Documentary filmmaker Nikita Sampath, whose short film examining how rising sea levels in Bangladesh has led to the creation of floating hospitals was published in National Geographic
Print reporter Justin Catanoso, whose print reporting for Mongabay examines how communities throughout the world are taking action to combat the impacts of climate change
Print, photo and audio reporter Daniel Grossman, whose print, photo and audio stories about the impacts of climate change on rainforests have been published in The Guardian, NBC News, Yale Environment 360 and more.
Will this be your first time hosting a video call with a guest speaker? Our education team is happy to work with you to test out the technology needed in advance of the visit. Contact hberk@pulitzercenter.org or click here to begin scheduling a journalist visit.



Middle school students in San Juan, Puerto Rico Skype with journalist Kara Andrade. The Pulitzer Center's partnership with Skype in the Classroom makes journalist visits simple to coordinate for educators around the world. Image courtesy of Kara Andrade. 2016.
What Educators Are Saying:
"My students were so incredibly motivated to work hard in class in order to have the opportunity to discuss the scientific material with [the journalist]. His talk was relatable to my students and I can promise you that he has inspired a few of my students to become more active within our eco-team here at school."
–Samantha Kofsky, middle school teacher in Collingswood, New Jersey. Skyped with print journalist Justin Catanoso.
"I was provided with a lesson builder plan and it was excellent. It let me integrate the topics of activism, social media, and journalism into my class. My students were really amazed to understand how the research process is integrated in other fields outside science."
–Zacha Ortiz, 7th grade teacher in San Juan, Puerto Rico. Skyped with video and audio journalist Kara Andrade.
"[My students] said [the session] made them think more about kids like them who are growing up in Syria and Cuba. They want to learn more about living in Syria and Cuba, as well as journalists who cover global issues."
–High school teacher. Skyped with print and video journalist Reese Erlich
"My students were really excited to hear about some of the interesting facts we learned. They have been talking about the effects of overfishing and talking about how to ask the right questions about what kinds of food they are eating. They also have said they want to learn more about nutrition based on the Skype session."
–2nd grade teacher. Skyped with print reporter Erik Vance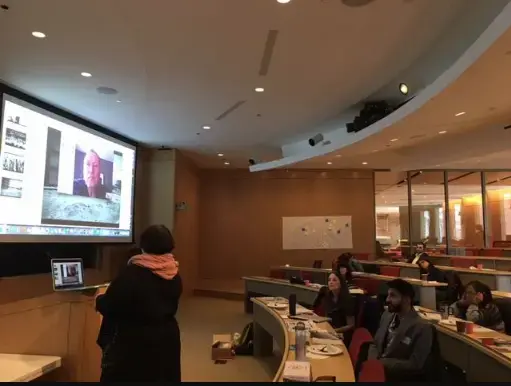 REPORTING FEATURED IN THIS LESSON PLAN
RELATED ISSUES