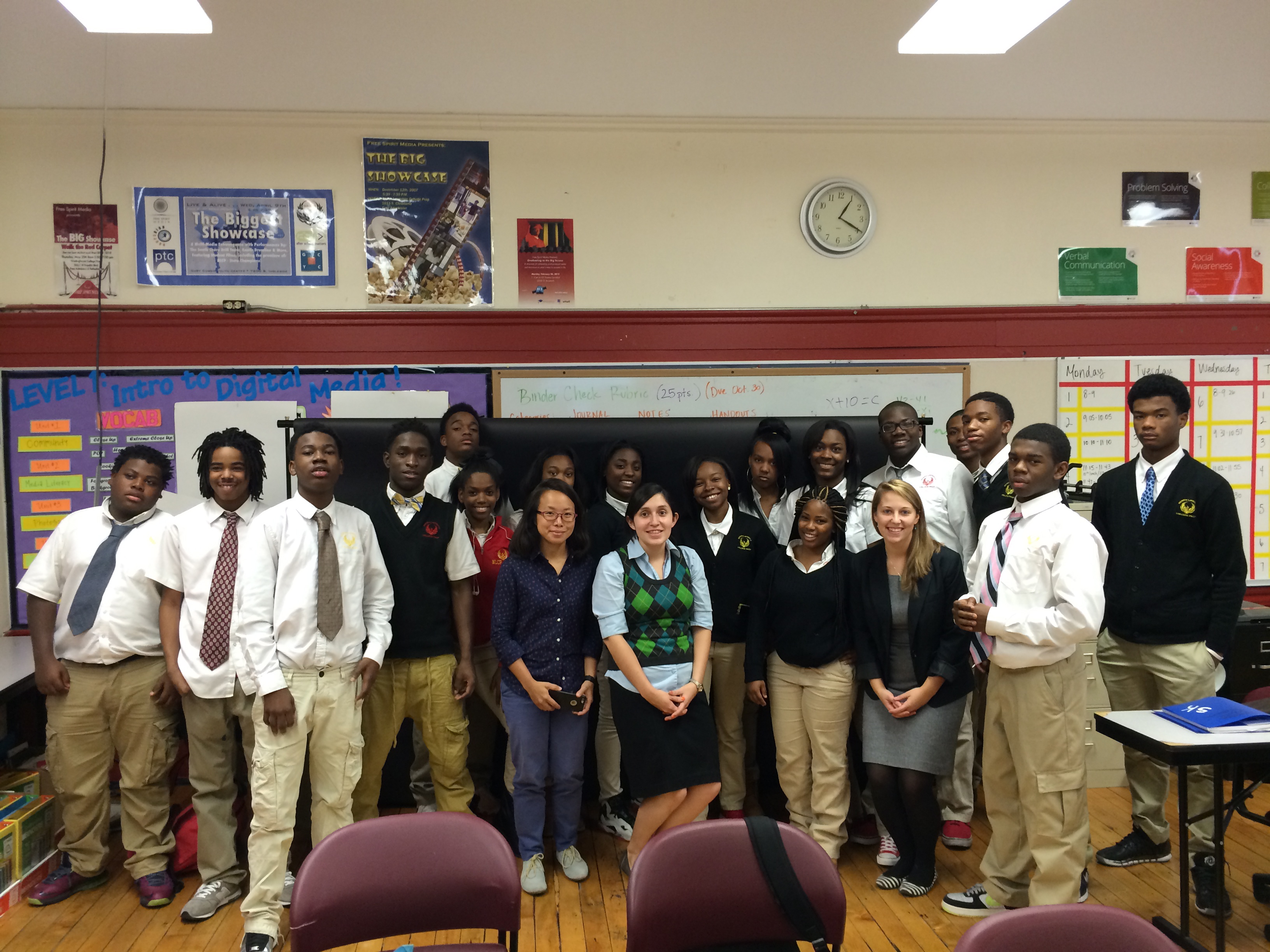 Chicago students attending the Helen Peirce School of International Studies and North Lawndale College Preparatory Charter High School talked with award-winning photographer Sim Chi Yin in late October.

Chi Yin, recently the recipient of Singapore's Her World magazine's 2014 Young Woman Achiever award, spoke with students as part of a weeklong education tour of two Midwestern cities. She also spent three days in St. Louis schools.

"I go deeper to find stories that will actually move people," Chi Yin told students in Chicago. "Quite often the best stories are right here, in our own backyards."

With students in three classes run by Free Spirit Media instructors at North Lawndale College Prep, Chi Yin discussed her work as a freelance photographer, in particular her multimedia project "Dying to Breathe," which examines the lives of a silicosis-stricken Chinese gold miner and his family. Silicosis is China's number-one occupational disease and often afflicts workers in illegal mines who don't have access to appropriate health and safety gear.

Chi Yin has been working on the project for nearly two years, documenting the lives of the former miner He Quangui and his family, even during particularly vulnerable and intimate moments. She explained to students that she'd become "really close" with the family.

"Love was the emotion that kept me going back to this couple," she said.

When it came to the physical act of photography, she advised students in both Chicago and St. Louis to "zoom with their legs," getting as close as possible to their subjects. She explained why she loves photography and storytelling.

"I chose photography because that's what I am in my bones, a photographer," she said. "Everybody has a story worth telling. Every person has value."
RELATED ISSUES