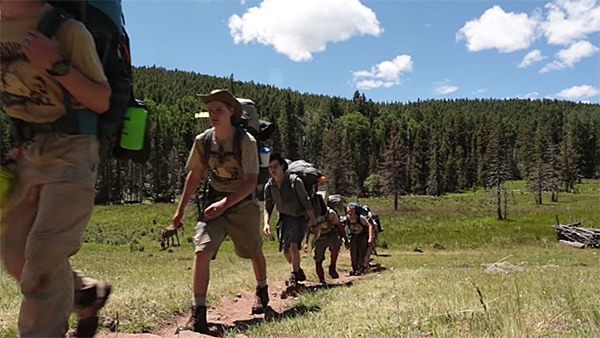 After receiving many dozens of essays from scout and venture groups around the United States, the Pulitzer Center has selected a winner for its Out of Eden Walk essay contest. The identity of the winner will be revealed in August while hiking at the Boy Scouts of America's Philmont Scout Ranch in New Mexico.

"We were delighted to see such a geographically diverse range of entries, from Massachusetts to California to Texas, Florida and many other states," said Mark Schulte, the Pulitzer Center's education director. "The scouts applied the slow journalism lessons of the Out of Eden Walk in many different settings, from city streets to suburban cul-de-sacs to physically challenging adventure hikes. We were impressed with their thoughtful and observant writing."

The winner will travel to Central Asia to hike with with journalist Paul Salopek as part of Out of Eden Walk, a decade-long project walking in the footsteps of early man from humanity's cradle in Ethiopia to the southern tip of South America.

The runner-up essays have been published on the Pulitzer Center's website, and PhilNews, Philmont's weekly newpaper, will publish the winning entry later in the summer.

The Pulitzer Center first brought Paul Salopek's Out of Eden Walk project to the Philmont Scout Ranch in 2015, and this year's contest represents a growing partnership between the two organizations.

Philmont Scout Ranch, the Boy Scouts of America's high adventure base, challenges scouts and venturers with more than 214 square miles of rugged northern New Mexico wilderness. Backpacking treks, horseback cavalcades, and training and service programs offer young people many ways to experience the United States.
RELATED ISSUES