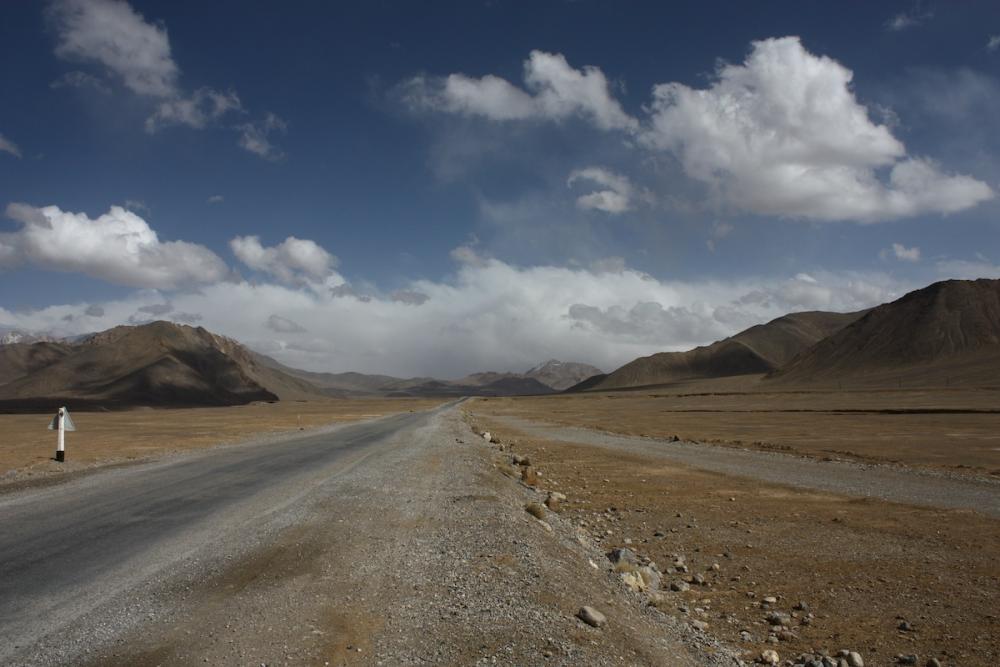 Last year Pulitzer Center grantee Josh Kucera reported for us on the military build-up in the Caspian Sea. Josh is back in the region, this time in Tajikistan, looking into the 21st century version of the Great Game in which the United States, Russia, China and India vie for influence in a strategic No Man's Land. In a dispatch for Roads & Kingdoms, Josh reports from a desolate outpost that one inhabitant bleakly describes as "the worst place in the world."

"I was in Murghab, Tajikistan, and although I don't like to make blanket judgments like that, I could see his point," writes Josh. "The restaurant we were in was pleasant and cozy, but I had had to flee into it to escape the whipping wind, hail and bitter cold of the late May day. My walk around the town had presented an unrelentingly bleak landscape. Abandoned houses with collapsed whitewashed walls that exposed the mud brick underneath. Women with scarves wrapped around their entire head—only a small slit for the eyes—against the wind and dust. Trash everywhere, including a disconcerting amount of animal parts—feet, horns, clumps of fur."

RICHARD MOSSE AT THE VENICE BIENNALE

Pulitzer Center grantee Richard Mosse's innovative images of conflict in the Democratic Republic of Congo are again attracting notice—this time at the 55th Venice Biennale. For Venice, Richard has produced a six-channel multimedia installation that blends film, photography, and sound "to create a hauntingly immersive experience of the eastern region's devastated villages."

Daily Beast reviewer Amelia Martyn Hemphill writes that Richard's photographs "capture the darkness of war in vivid color: warlords and rebels armed with AK-47s are tinted with bubble gum and magenta pinks. Stripped skulls lie in the blood-red grass of rolling hills and the haunting stares of huddled women are framed with dusky purples. It's an uncomfortable yet magnetic paradox, which resonates through Mosse's work. Quite literally, he's depicting the conflict in Africa's Democratic Republic of the Congo in a whole new light."

The unusual colors result from Richard's use of a discontinued infrared film designed originally for military reconnaissance. Infra, his book of photographs on eastern Congo co-published in 2012 by Aperture Foundation and the Pulitzer Center, was chosen as one of TIME's Best of 2012 Photobooks.

WELCOME SUMMER INTERNS AND REPORTING FELLOWS

We're joined this summer by interns Gaby Spangenberg, Rebecca Gibian, Jason Huang, and student reporting fellows Kerstin Egenhofer, Lusha Chen and Varsha Ramakrishnan.

Gaby is a rising senior at Sewanee: The University of the South and our Bonner Foundation intern; Rebecca is a recent graduate of Guilford College. Later this summer Jason Huang of the University of Chicago will come on board as an intern through a joint initiative between our Campus Consortium partnership with Chicago and its Jeff Metcalf Internship Program.

Kerstin and Lusha are the reporting fellows from our Campus Consortium partner Boston University. They are with us one more week before embarking on their reporting projects. Starting next week Varsha will join us from the Johns Hopkins Bloomberg School of Public Health before she heads off to undertake her reporting. Read more about Kerstin, Lusha, Varsha and our other Campus Consortium fellows online.

GLOBALIZE YOUR COMMUTE

A collection of podcasts and videos from our program of public lectures and events is available on our iTunes U page, where you can also find a growing collection of interviews with our grantees and other journalists, along with Meet The Journalist videos and educational resources. For news of forthcoming events, browse our events listings and follow us on Twitter.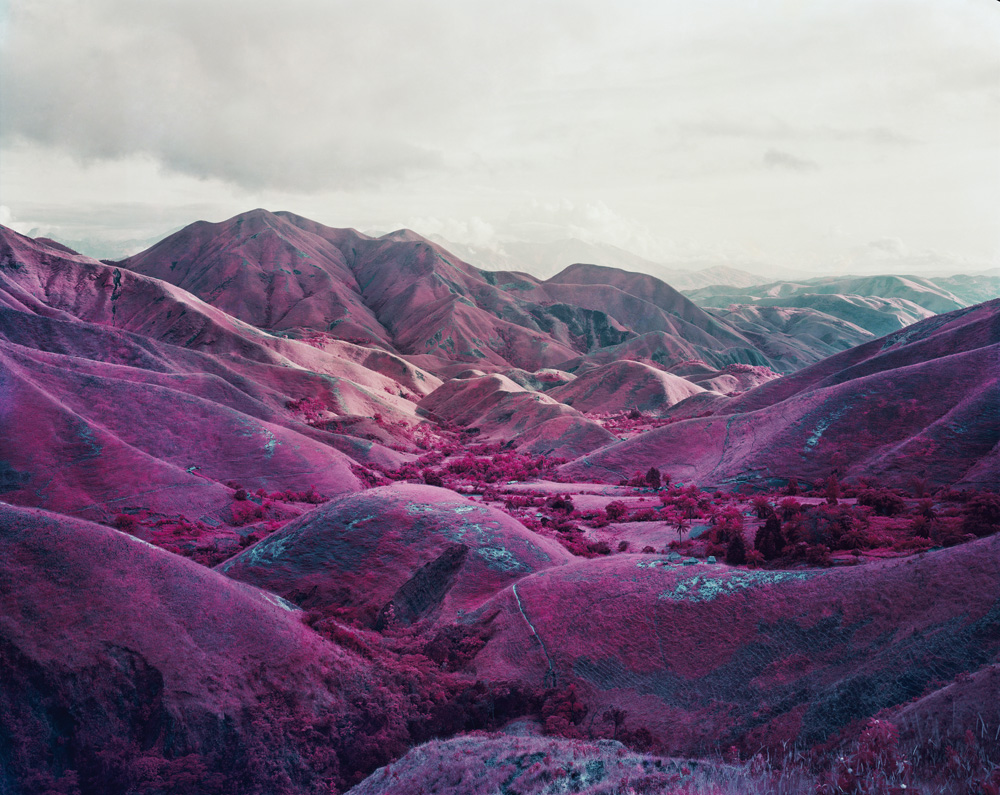 Richard Mosse is known for challenging convention on the photojournalist's role. His book Infra...
RELATED ISSUES