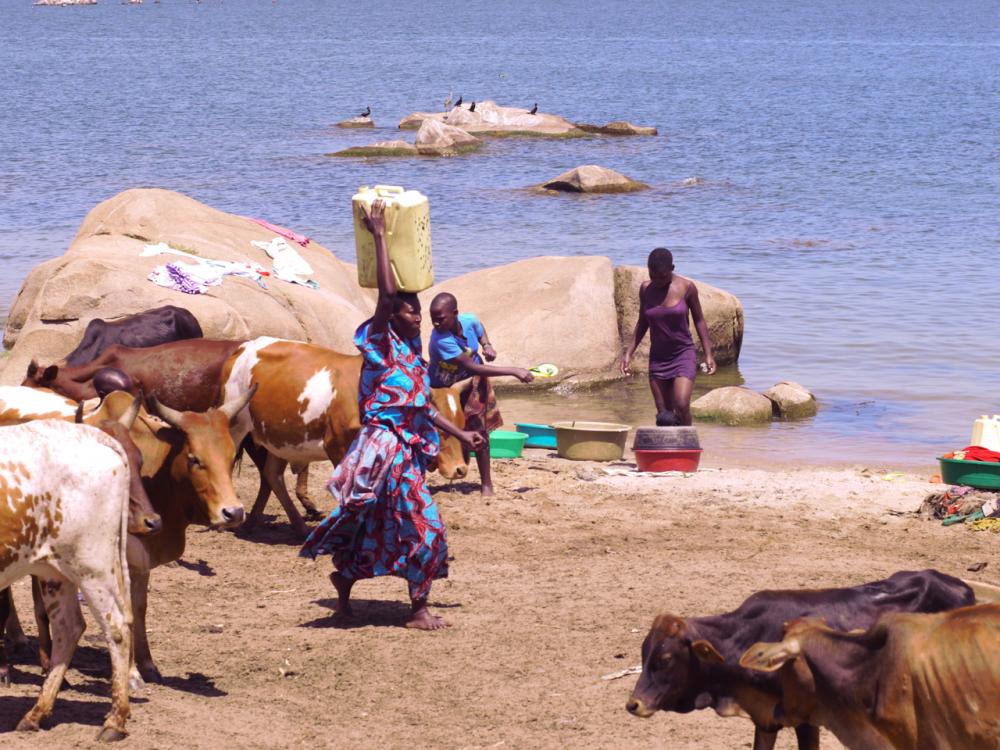 PENNIES FOR CLEAN WATER

Pulitzer Center grantee Sam Loewenberg writes that "getting water to poor communities [in Africa] may sound straightforward: dig a well, put in a pump and hand out water filters. But as many NGOs and aid agencies have found, it is a lot more complicated than that."

Reporting from Uganda for The Economist, Sam notes that the list of failures is long: "A review of ten years of EU-supported water and sanitation projects in sub-Saharan Africa, together worth more than $500m, found that more than half failed to perform, due to issues such as lack of financial sustainability, poor oversight, and not regularly testing water to make sure it was safe to drink."

But a Christian missionary organization from South Carolina seems to have come up with a market-based model that actually works. After installing the pipes and pumps, Water Missions International hands the operation over to locals. The key is charging a small fee—about two cents for 20 liters of clean water—thus giving the local operator a stake in keeping up with the maintenance.

FROM XINJIANG TO JIHAD?

The distance between Xinjiang Province, home to China's Muslim minority Uighur community, and the battlefields of Syria is more than just a stretch of the imagination. But as Pulitzer Center grantee Richard Bernstein reports in a timely dispatch for The New York Review of Books, Chinese authorities are insisting that more than 200 Uighurs—many of them women and children—arrested by Thai authorities in March were on their way to wage jihad in Syria.

More likely, says Richard, the Uighurs are fleeing well-documented Chinese repression in Xinjiang. "They are like other refugees in this sense, but with one major difference. The Uighurs arriving in southeast Asia have triggered a tense, mostly behind-the-scenes tug of war between China, which is pressuring Thailand to send the Uighurs back, and the West, including the United States, which has entreated the Thais to reject China's demand, arguing that giving in to it would subject the Uighurs to savage mistreatment."

Thailand, a close U.S. ally but a close-by neighbor of China, is in a tight spot. According to Richard, "a sort of compromise is likely: as a gesture to its big and powerful neighbor, Thailand may agree to repatriate a few of the Uighurs, while allowing most of them to move on to Turkey," a nation that has agreed to grant them asylum.

100 MILLION MISSING GIRLS

A cultural preference for sons and the willingness to abort female fetuses in places like India and China has resulted in an estimated global deficit of 100 million girl babies. The destabilizing social consequences of this gender imbalance are now being felt as a generation of men face the reality of not being able to find a spouse.

Pulitzer Center grantee Carl Gierstorfer has been documenting the crisis in India's Uttar Pradesh state, where there are only 858 girls born for every 1,000 boys.

"Traffickers capitalize on the shortage by recruiting or kidnapping women ensnared in poverty to sell as brides," reports Carl in this piece for CNN. "It's a cycle influenced by poverty and medical technologies, but one that ultimately is perpetuated by India's attitude towards women."

Until next week,

Tom Hundley
Senior Editor
RELATED ISSUES