Pulitzer Center Update July 26, 2012
This Week in Review: The Rush to Flush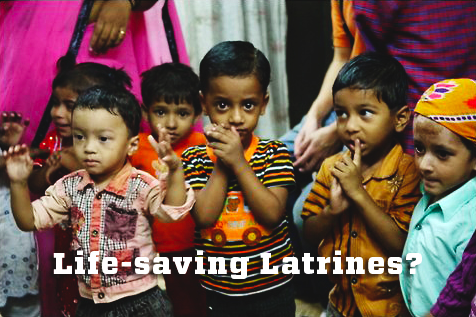 In the developed world, toilets are taken for granted and diarrhea is seen as temporary infirmity, not a life-threatening illness. The view is quite different in the slums of Mumbai where health professionals see toilets as critical weapons in the fight against disease. Pulitzer Center grantee Sam Loewenberg documents the hazards of inadequate hygiene in a Mumbai slum district called Cheeta Camp where there is one toilet for every 170 residents. For The New York Times India Ink blog, Sam follows a group of students from Harvard's School of Public Heath as they "map" the toilets in this crowded slum. The group's key finding: residents much prefer private pay toilets to the free ones built by local authorities. "The pay ones, which were generally provided by a non-governmental organization, had water, electric light and were kept cleaner than government-run facilities — well worth their 1 or 2 rupee (2 or 3 U.S. cents) cost," writes Sam.

Pulitzer Center Student Fellow Jason Hayes reports on the importance of toilets and latrines in Haiti's struggle to contain cholera—or more precisely the importance of having walls for latrines. Aid organizations have built numerous latrines, but as Jason writes in Untold Stories, "Many latrines sit unused, without walls and in plain sight (no one wants to use a latrine in plain sight) with a large rock covering the yawning toilet mouth."

* * *

"Voices of Haiti," the second in our series of iBooks, is now available for purchase on iTunes. Publication in this exciting new format caps a multi-year project by the Pulitzer Center that uses poetry, prose, photography and music to create indelible portraits of remarkable individuals. The work has been featured in The New York Times, PBS NewsHour, USA Today and other media outlets, and in live performances at the National Black Theatre Festival and in Port-au-Prince, Miami, and—this week—in Washington DC. Both "Voices of Haiti" and our first iBook, "In Search of Home," have been published in-house. Thirty percent of the $3.99 purchase price of these iBooks goes to Apple. All the rest goes to the contributing journalists and artists.

Until next week,

Tom Hundley
Senior Editor