Pulitzer Center Update July 20, 2012
This Week in Review: The Heat Wave That's Here to Stay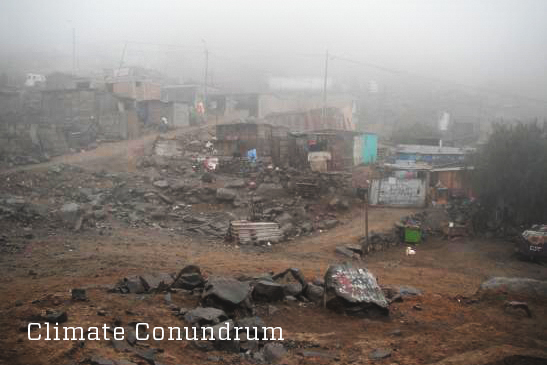 Here in Washington, where we've suffered through record-breaking heat, views on climate change remain a matter of political preference, not scientific suasion. But beyond the Beltway, an alarming body of evidence is beginning to gather critical mass. A partnership between the Pulitzer Center and GlobalPost enabled grantee Simeon Tegel to travel to four Latin American countries where the evidence of climate change is hard to ignore. In the Andean highlands of Ecuador vast swaths of terrain that were recently covered with glacier are now barren rock while in El Salvador thousands of acres of coastal mangrove forest have been swallowed by the encroaching Pacific. Closer to home, in Chihuahua, Mexico's largest state, 350,000 head of cattle have starved to death over the last 12 months. Scientists warn that this is not some once-in-lifetime killer drought. It's the region's new climate.

* * *

While reporting from Turkey on a series of crises that threaten its image as a modern Muslim democracy, Pulitzer Center grantee Steve Franklin found himself in the midst of a more immediate crisis as thousands of Syrian refugees poured across Turkey's southern border. With the brutal Damascus regime reeling after a deadly bomb attack on its top leadership, Steve spoke about the looming humanitarian disaster on the border with Steve Edwards, host of The Afternoon Shift on WBEZ, Chicago's public radio station.

* * *

A Pulitzer Center partnership with the Canadian Broadcasting Corporation led to the airing last month of a Pulitzer Center CBC documentary by journalists Lynn Burgess and Melissa Fung exposing the aggressive activities of Canadian mining companies in the pristine mountains of Panama. A shorter version aired this week on PBS NewsHour, bringing to American television viewers a Canadian perspective on this issue that affects us all. Facilitating these cross-platform collaborations is a key part of our work but the collaborations are only as good as the partners we recruit. Many thanks to NewsHour and to the CBC!

* * *

And finally, please join us next week for Voices of Haiti at the Corcoran Gallery of Art in Washington, DC. Voices is our multimedia exploration of Haiti's earthquake through the lives—and voices—of Haitians confronting the ongoing consequences of this disaster, especially its impact on those living with HIV/AIDS. The performances on July 25 and July 26 are free and open to the public, but reservations are recommended.

Until next week,

Tom Hundley
Senior Editor