Pulitzer Center Update July 13, 2012
This Week in Review: Haiti, Then and Now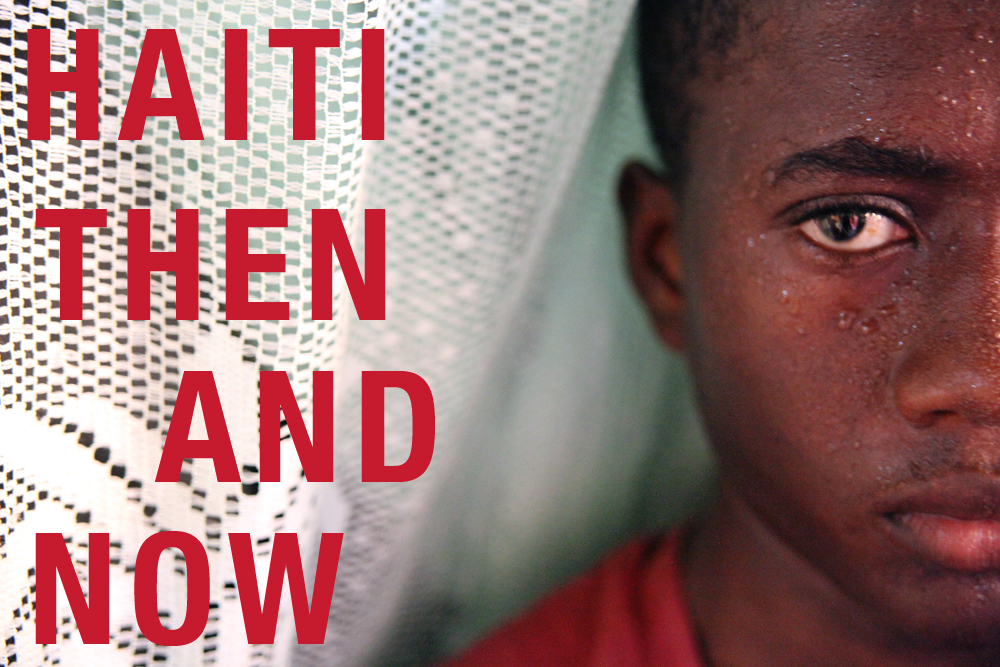 Haiti is out of the headlines these days for the most part – but its continuing troubles – and the hopes of its people – remain front and center with the Pulitzer Center. In just two weeks, we're bringing Voices of Haiti to the Corcoran Gallery of Art in Washington, DC. Poet and 2012 Guggenheim Fellow Kwame Dawes headlines this multimedia exploration of Haiti's earthquake through the lives and voices of Haitians confronting the ongoing consequences of the disaster.

Those living with HIV/AIDS are central to Voices, which has been designated an affiliated independent event of the 2012 International AIDS Conference.
It is the first time in over 20 years that the AIDS Conference has been held in the US, and more specifically in Washington, DC -- a city where the HIV prevalence rate is on par with countries in Sub-Saharan Africa.

We're hoping for a great turnout at Voices both evenings -- Wednesday, July 25 and Thursday, July 26. Reserve your seat today! Before the Thursday performance, join us for "Using Art for Social Engagement," a panel featuring Kwame Dawes, photographer Andre Lambertson, filmmaker David France ("How to Survive a Plague") and Patricia Finneran of the Sundance Institute's Documentary Film Program and Fund. A reception follows.

We're still reporting from Haiti these days, most recently working with student fellows from our Campus Consortium partner Boston University. Meghan Dhaliwal and Jason Hayes are investigating cholera – and how nearly two years after the first post-quake outbreak, the devastating illness remains a pervasive threat.

Until next week,

Ann Peters,
Director of Development and Outreach