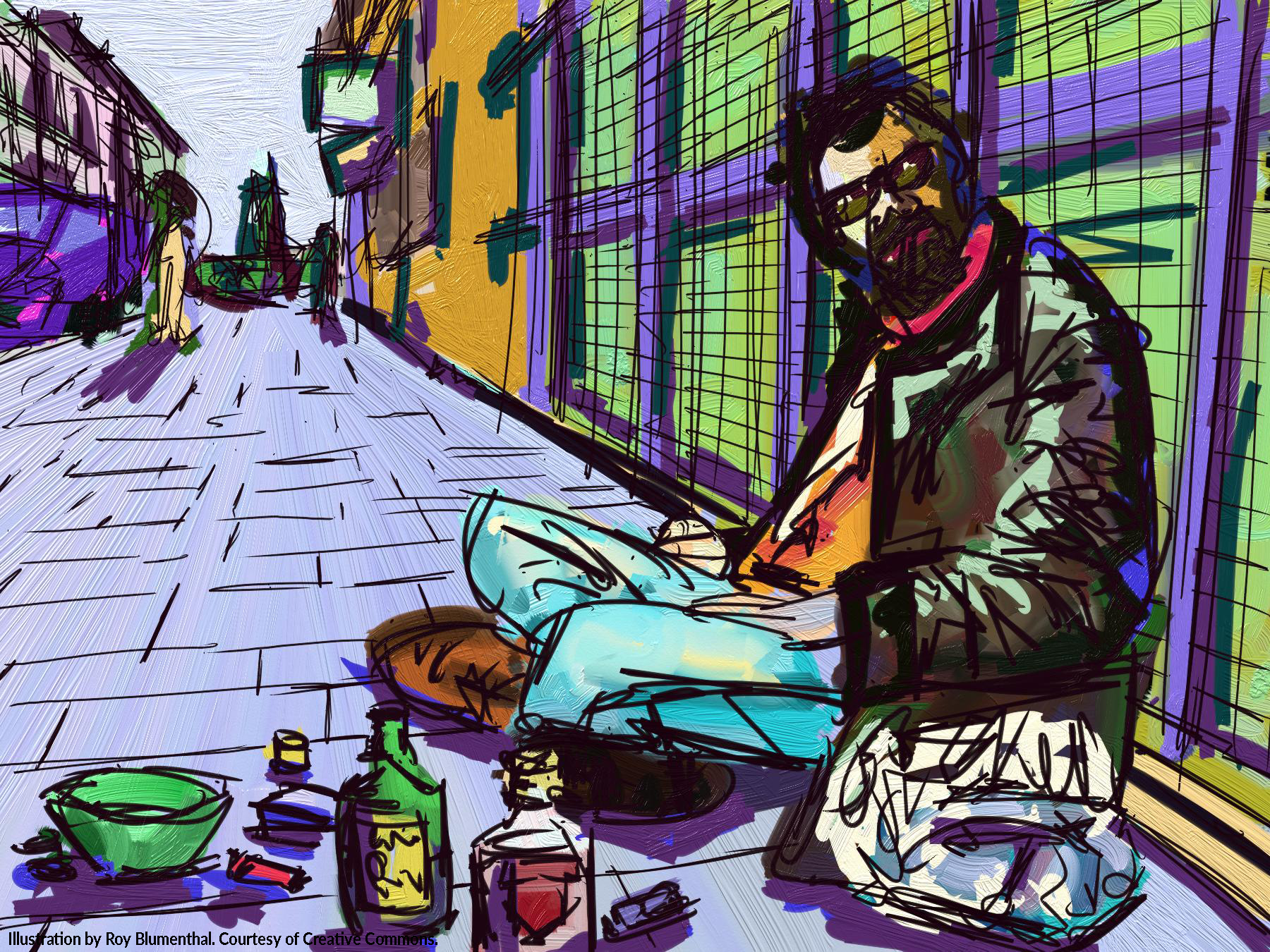 To view this newsletter in your browser, click here.

HELP FOR HOMELESS ALCOHOLICS

Jay Leno played it for easy laughs, joking about the crazy Canadians giving free booze to homeless alcoholics. But as Pulitzer Center grantee Tina Rosenberg reports in The Guardian's "The Long Read," it's a counterintuitive approach that actually seems to be working. A homeless shelter in Ottawa allows homeless alcoholics to make their own wine and sample small amounts over the course of the day. This staves off the debilitating craving for alcohol and allows the men—and they are mostly men—to stay indoors, take their medicine, see their doctors and mental health workers, eat actual food and re-establish contact with their families. "Giving free booze to homeless alcoholics sounds crazy. But it may be the key to helping them live a stable life," says Tina.

A NEIGHBOR WELCOMES THE HUDDLED MASSES

Pulitzer Center grantee Robin Shulman, in a cover story for The Washington Post Magazine, reports on another innovative idea from our northern neighbors. Instead of slamming the door on Syrian refugees, Canadians are welcoming them on a personal level. "As many as 10,000 of the more than 26,000 Syrians who have arrived in Canada so far are being privately sponsored by groups of regular Canadians—a dog-walking group, a book club, a choir, officemates, block associations. Young families offer up basement apartments and retirees donate housewares from the attic. Resettling refugees has become a national project," writes Robin. In the U.S., which does not permit private sponsorship of refugees, lawmakers and refugee advocates are watching Canada. Despite strong political opposition, the U.S. has committed to taking in about 10,000 Syrian refugees this year, but some advocates say this country could do much more by following the Canadian approach.

Teachers, use our Lesson Builder to share Robin's article with students. This lesson helps students learn about resettlement and ways to support refugees in their own communities.

IRELAND, 100 YEARS LATER

This year marks the centennial of the short-lived but long-remembered Easter Rising in Dublin. Pulitzer Center grantee Laura Flanders, who covered Ireland's "Troubles" three decades ago, was back to mark the occasion. Writing for The Nation, she reports that in this election year the Irish on both sides of the partition are in a "propitious mood" for a yearlong consideration of the Rising. In the south, where the "Celtic Tiger" seems a long ago memory, voters who were "victims of one of the most spectacular bursts of speculation in the global financial crisis…are looking for a viable alternative to casino capitalism and trickle-up neoliberalism." Meanwhile, in Northern Ireland, what's called the "Good Friday Generation" voted for the first time in last week's assembly election. "They've grown up in relative peace, but in a decade of Tory cuts, and their patience is limited," says Laura.

CUTTING OFF U.S. FUNDING

Last December Pulitzer Center grantee Uri Blau filed a series of reports for the Israeli daily Haaretz about how Jewish non-profits in the U.S. used their tax exempt status to raise hundreds of millions dollars for illegal settlements in the West Bank. Some of the money also went to support the families of Jewish extremists convicted of terrorist acts against Palestinians. The investigation drew world-wide notice and after a recent IRS inquiry, Uri now reports for Haaretz that at least one major funder has cut off the cash flow to the families of Jews suspected or convicted of violent anti-Palestinian crimes.

Until next week,

Tom Hundley,
Senior Editor
RELATED ISSUES