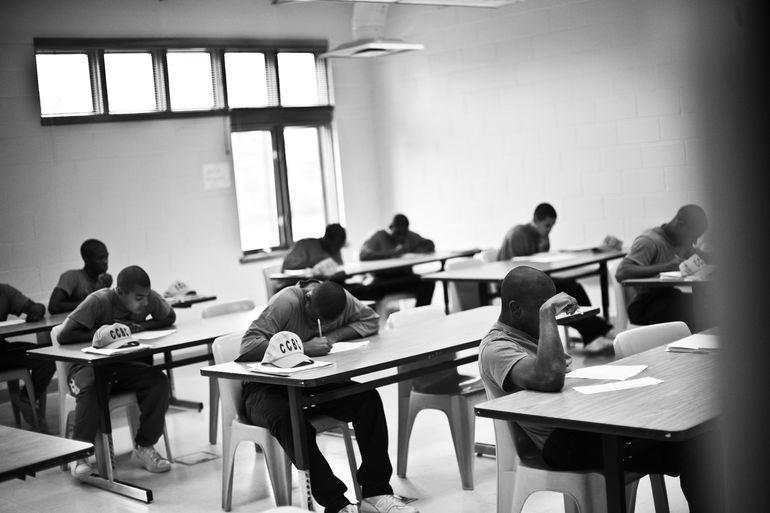 BEARING WITNESS

Great photography is a Pulitzer Center hallmark and so is reporting of depth and insight, sometimes on stories in the news and sometimes on issues that should be. This week there were powerful examples from across the globe.

Pulitzer grantee Carlos Javier Ortiz's report for MSNBC was timed to President Barack Obama's new push for reform of the criminal justice system and the "My Brother's Keeper" initiative aimed at black and Latino youth. It shows the stark consequences in lost lives of the zero-tolerance policies that funnel troubled Chicago youth from school to jail. In a related Pulitzer project Carlos photographed violence in the streets of Guatemala that is not so different from parts of Chicago.

Twenty years after the Rwanda genocide Tomaso Clavarino captured a side of that horrific trauma that is rarely noted—the consequence of people who weren't killed during the 1994 massacres but were left maimed instead—in photo essays for the Italian publications La Stampa and East. And as the UN reported on gross violations of human rights in North Korea Tomas van Houtryve published more of his remarkable portraits of defectors from that country in a report for NBC.

A NEW APPROACH TO LEARNING

Another hallmark of the Center's work is our education program, which started in 2007 with just a handful of teachers in St. Louis and last year reached nearly 16,000 students in a network of educators across the U.S. and Europe. These school engagements have been flexible and varied, a seven-year learning laboratory that has taught us much about how our projects can bring global relevance to courses across the curriculum. So when Veronica Boix Mansilla at Project Zero, a division of the Harvard Graduate School of Education, approached us last fall about creating a new interdisciplinary course in partnership with the International Baccalaureate (IB) and other top-tier institutions, we were intrigued by this opportunity to offer our resources more broadly and comprehensively.

Last week our education team met with a stellar group of educators and journalists at the IB headquarters in Bethesda, MD, over two days to lay out the challenges and goals of the course. The discussions that flowed have convinced us of the great need across the educational spectrum for instruction that will prepare students for the globally connected world, as well as the unique position the Pulitzer Center has in offering deep reporting resources that can provide the foundation for this instruction. Over the coming months we'll be continuing the development of a program that blends journalism and new media literacy with global competence in a free online platform available to all.

TARNISHED: THE TRUE COST OF GOLD

The Pulitzer Center's new e-book on gold showcases the work of 11 Pulitzer grantees across 10 countries, in a dazzling multimedia presentation that covers topics ranging from child labor and safety hazards to the environmental consequences of gold mining. The e-book is available free for a limited time on iTunes. The price as of March 7 will be $9.99. Please note that all of the proceeds go to the contributing journalists.
RELATED ISSUES

Women

Governance