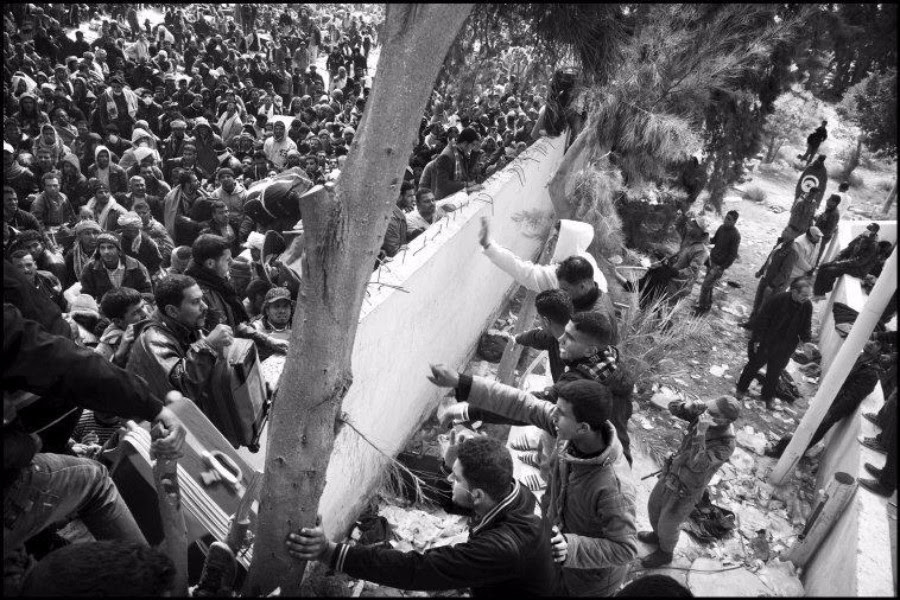 Fractured Lands
Scott Anderson, Paolo Pellegrin, and Ben Solomon

This massive project on the tragedy of the modern Middle East includes a 40,000-word article by Scott Anderson, the haunting photography of Paolo Pellegrin, and a landmark virtual-reality video on the retaking of Falluja by Ben C. Solomon. It's an appropriate response, says Jake Silverstein, New York Times Magazine editor-in-chief, to what is "debatably the most important story in the world right now, the crack at the center of things that has destabilized an entire region and released a new kind of uncertainty and terror into our lives."

Lesson Builder plans give students the opportunity to engage with a story that affects us all.

Could Yellow Fever Become the Next Pandemic?
Emily Baumgaertner

Yellow fever: More deadly than Zika, on the move in Africa, threatening China and beyond—yet at ground zero in the Democratic Republic of Congo, little testing and a haphazard response. Pulitzer Center Health Projects Coordinator Emily Baumgaertner reports from Kinshasa.

The Grip of HIV And Tuberculosis in South Africa
Misha Friedman

Misha Friedman, in South Africa this summer for the International AIDS conference, revisits portraits he made in 2013 of individuals living with HIV and TB. Some have died, others struggle on, in a country where the divide between haves and have-nots is among the sharpest in the world.

RELATED ISSUES

Issue
Conflict and Peace Building
Conflict and Peace Building

Governance