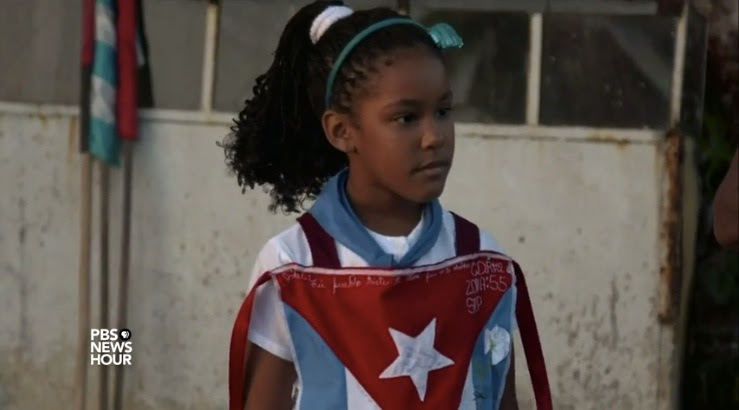 Fidel, the Legacy
Nick Schifrin and Zach Fannin

The death of Fidel Castro, one of the hemisphere's most iconic leaders, puts Cuba at a crossroads. Many Cubans mourned his death, but others sense an opportunity for change. For this two-part PBS NewsHour report, grantees Nick Schifrin and Zach Fannin traveled to the island nation to speak with ordinary citizens about the passing of the longtime leader who leaves behind a decidedly mixed legacy. As one supporter told Nick, "The people who don't agree with us can say whatever they want. But for those of us who love him, he will always be our commander-in-chief."

China Speaks
Ian Johnson and Sim Chi Yin

In his continuing series of conversations with Chinese artists, writers and other intellectuals, grantee Ian Johnson spoke with novelist Hu Fayun about his decision to sign the Charter 08 civil rights manifesto, which endorsed an end to one-party rule.

Making Cotton Green
Esha Chhabra

Grantee Esha Chhabra reports for Forbes that an American is helping India's cotton farmers go organic. It could transform the $3 trillion global fashion industry.