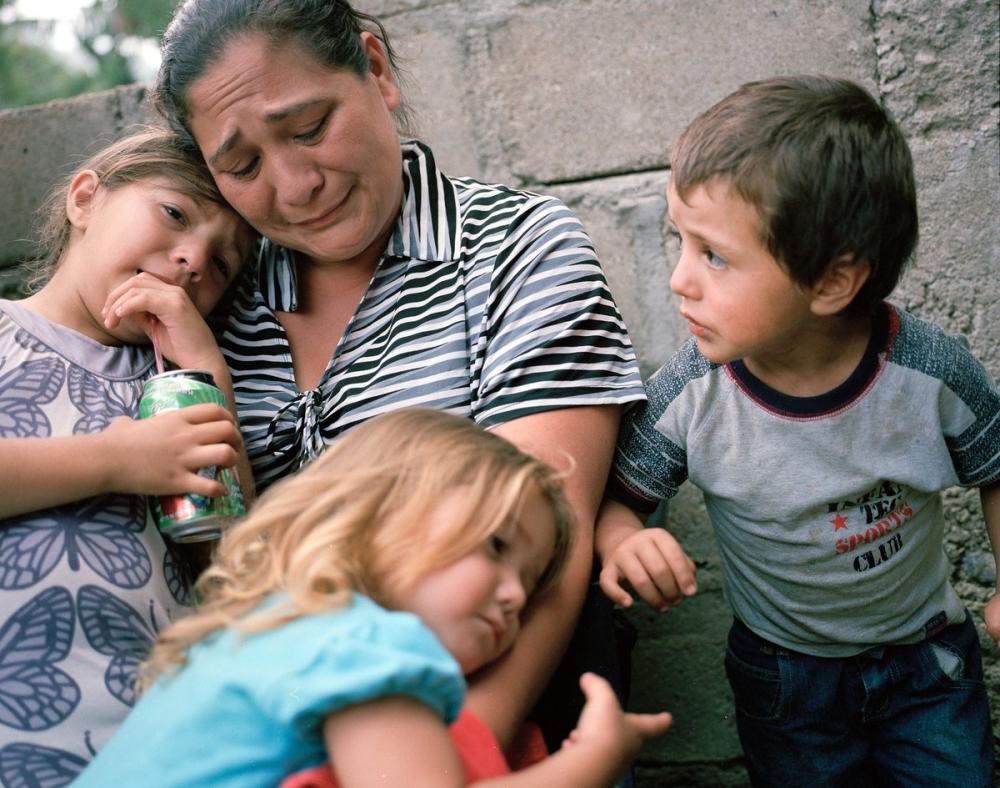 WHERE LIFE GOES ON—UNTIL IT DOESN'T

Earlier this year, the flood of Honduran children streaming across the U.S. border startled politicians and refocused attention on the stagnating immigration debate. Why are these children coming here? What should be done about it?

Pulitzer Center grantees Jeremy Relph and Dominic Bracco II took readers of Business Insider into the very heart of the problem, to San Pedro Sula, Honduras, where residents, including children, "are murdered at the annual rate of 169 per 100,000 residents, a staggering figure that dwarfs the US leader, Flint, Michigan, where the murder rate is 62 for every 100,000."

While the Obama administration struggles to come up with a solution, Jeremy and Dom spent several weeks on the streets of San Pedro Sula. "We found a city in crisis, but also a place steeped in hope, where the circus still comes to town, the local crime reporter struggles with an overwhelming task, and life goes on—until it doesn't," writes Jeremy.

JAMES O'SHEA: ASSESSING THE PULITZER CENTER

The Pulitzer Center is pleased to share an independent assessment of its operations by James O'Shea, former editor of the Los Angeles Times and managing editor of the Chicago Tribune. The assessment was funded by the Bill & Melinda Gates Foundation, which supports the Pulitzer Center's work on global health and development issues. Jim was given a broad mandate—to assess the Pulitzer Center's operations overall, the current state of international reporting, and the growing role of non-profit journalism.

A PDF of the full report is available. Jim introduced the report in remarks at a dinner gathering of Pulitzer Center partners and donors that took place on October 28 at the University of Chicago. The dinner followed a panel discussion on the Pulitzer Center's work on how religion is influencing China's response to environmental challenges. "Searching for Sacred Mountain," the Center's 20-minute documentary produced in association with Gary Marcuse and Shi Lihong, is now available for viewing on our site.

FRACTURED FAITH

Saudi Arabia has spent billions to spread its stern version of Islam around the world—often stirring conflict and extremism. But within the kingdom, a new generation is beginning to question some of bedrock beliefs of what is known as Wahhabism.

It is not exactly a Reformation in the cradle of Islam. Mosque and state remain closely bound in Saudi Arabia where sharia is still the law of the land. But as Pulitzer Center grantee Caryle Murphy writes in this deeply researched piece for Foreign Policy, "the religious attitudes of ordinary people are changing, as is the relationship between the House of Saud and its clerical establishment."

"This evolving religious scene is marked by less clerical control of social behavior, increasing diversity of religious thought, and more polarization between progressive and extreme right-wing versions of Islam," notes Caryle. "These changes have already diminished the monarchy's ability to use religion to enforce social conformity and political obedience. And as the kingdom struggles with questions over succession and the Middle East's escalating mayhem, these changes will bring added challenges to the House of Saud's grip on power."

Until next week,

Tom Hundley
Senior Editor