Pulitzer Center Update November 3, 2014
This Week—China: Religion's Role in Meeting Environmental Crises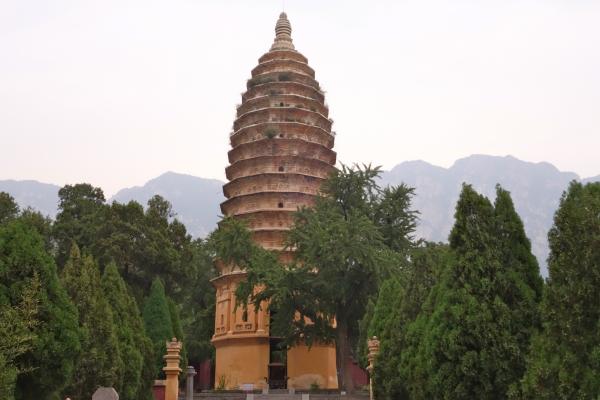 FAITH, POWER AND POLICY

Religious faith is central to the lives of billions, a driving force in everything from family structure to relationships within and among the world's nation states. It is also the venue, and often the source, of conflict.

This week, we launch a new Gateway, Religion and Power, that will explore these themes throughout the world. We aim for reporting that tackles the tough, core issues—but without the easy stereotypes and caricature that too often make journalism a tool for demagogy.

One area of particular interest is China, where a government that long suppressed religious expression is now invoking those traditions as part of the solution to environmental and other challenges. With our Campus Consortium partners at the University of Chicago, we will be showcasing some of our current projects, including this report for Religion and Ethics Newsweekly, with a panel discussion on Tuesday, Oct. 28.

If you are in the Chicago area, please join us at the Max Palevsky Cinema at the University of Chicago for what is sure to be a stimulating and an informative event.

STATE OF ISIS

In the current issue of Harper's Pulitzer Center grantee James Harkin examines how ISIS, the Islamic State, an outfit considered too bloodthirsty for even Al Qaeda's tastes, managed to transform itself into something more like a government with its own territory—and with troops at the border of a NATO member state.

The key, says James, is that ISIS, in its own brutal fashion, is providing security and order. "After three years of a revolt that slid first into civil war and then into a regional free-for-all, Syrians of all stripes are retreating to places where there is some semblance of order. To many impoverished Sunni Muslims who simply want to live, the Islamic State is not a bad bet."

PACK IT UP, PACK IT IN

Tents, tanks, toilets—everything must go. In Afghanistan, the U.S. is winding down its longest war. This summer, when local temperatures soared past 100 degrees, the Pulitzer Center's multimedia coordinator Meghan Dhaliwal accompanied Milwaukee Journal Sentinel staffer Meg Jones to Afghanistan to document the dismantling of the U.S. war-fighting infrastructure. Their stories and photos ran in the Journal Sentinel and on Foreign Policy's website.

"Some equipment will be given to Afghan security forces; building materials like plywood will be offered to Afghan civilians. Items that have outlived their usefulness or are so degraded that they're worthless will be destroyed," writes Meg.

"And a lot of equipment will return to the United States, including mine-resistant ambush-protected (MRAP) combat trucks, which will be given to law enforcement agencies in the United States under a Defense Department program that has caused controversy recently following the protests in Ferguson, Missouri, as some question why communities need to arm their police departments with such massive firepower."

Until next week,

Tom Hundley
Senior Editor
RELATED ISSUES