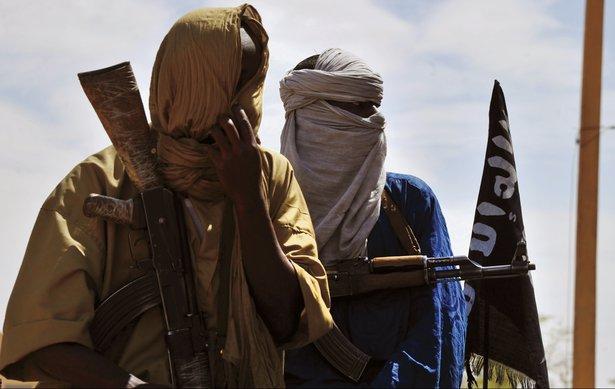 A COUNTRY OF THEIR OWN

Earlier this year, Pulitzer Center grantee Yochi Dreazen traveled to northern Mali, where government troops assisted by French special forces are battling a growing network of jihadists for control of a vast desert territory. Writing in the October issue of The Atlantic, Yochi says the war in northern Mali is part of a little-noticed but hugely important shift in the struggle against global terrorism:

"American policy makers have long treated the Middle East and South Asia as the main battlegrounds of the war on terror, but those regions are quickly being joined by Africa, which is now home to some of the largest and most active Islamist militias in the world."

This was amply demonstrated earlier this month by the terror attack on Nairobi's Westgate Mall. According to Yochi, "Africa's Islamists are able to take advantage of the fact that many of the continent's countries have porous borders; weak and corrupt central governments; undertrained and underequipped militaries; flourishing drug trades that provide a steady source of income; and vast, lawless spaces that are so large—and so far away from major American military bases like those in the Middle East and Afghanistan—that it would be difficult for the U.S. to mount effective counterterror efforts even if the war-weary Obama administration chose to do so."

Northern Mali is in danger of becoming a worst-case scenario. As Yochi reports, the group that calls itself Al Qaeda in the Islamic Maghreb "has already accomplished something no other al-Qaeda franchise has ever been able to pull off: conquering and governing a broad swath of a sovereign country, then using it as a base to plot sophisticated attacks outside its borders."

MORE MALI

Last week, we received "A Postcard from Mali" from another Pulitzer Center grantee, science writer Amy Maxmen, who has been traveling in the southern part of the country. Amy is working on a project about a new and somewhat risky approach to fighting malaria in Mali and several other West African nations.

"Malaria causes more deaths in sub-Saharan Africa than car accidents, cancer, AIDS or war, even though the disease can be easily cured with an inexpensive pill. I find that fact incredibly disturbing, so I've traveled to Africa multiple times to write about this problem," says Amy. "But honestly, I mainly go to Africa because I like it. Africa isn't all terrorism, famine and disease. It just seems like that because those are newsworthy topics."

In her blog for The Last Word on Nothing, Amy shares her encounters with ordinary life in Mali—a village where women are roasting shea seeds, a conversation over a shared glass of tea, a chance meeting with a refugee from the north who works as a silversmith but whose English is so good Amy hires him as an interpreter. Comedienne Amy Poehler liked it — she re-tumbled it.

BEHIND AN ALMOST UNTOLD STORY

Two months ago, Pulitzer Center grantees David Hoffman and Eben Harrell published the remarkable account of how a small group of U.S. and Russian nuclear scientist joined forces to secure a secret cache of plutonium before it could fall into the hands of terrorists or rogue regimes. Had it not been for Wikileaks, we might still be in the dark about this close call with a nuclear nightmare. David, a former Washington Post foreign editor, tells how this Untold Story nearly stayed untold. He also notes that this won't be the last story on the subject: "[T]here are places where security is still insufficient to protect against threats by terrorists and criminals. There are also many research reactors around the world with enough highly enriched uranium to fabricate at least one bomb with only minimal security in place."

GLOBAL CRISES, HUMAN STORIES

Thank you to everyone who joined us for our film festival! We had close to 400 people attend, with several sold-out shows. We will keep you posted on future film screenings. Email us if you are interested in showing a film in your community ([email protected]) or at your school ([email protected]).
RELATED ISSUES

Governance

Religion

Issue
Conflict and Peace Building
Conflict and Peace Building