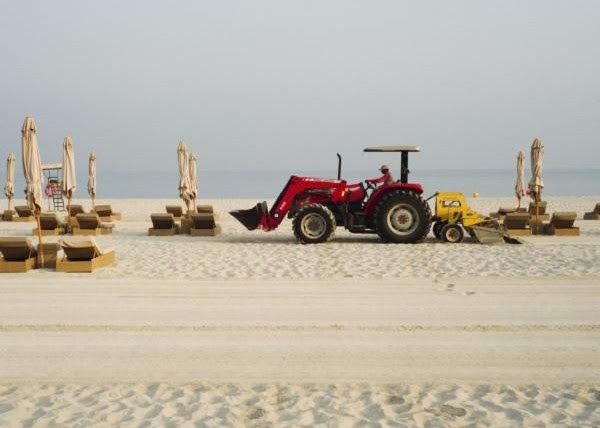 The Cost of Culture
Negar Azimi and Knut Egil Wang

Sixty years ago, Abu Dhabi lacked paved roads. Then came oil, and the tiny Persian Gulf emirate found itself floating atop a sea of money. Some of it is being spent to build world-class museums and universities designed by world-class architects, among them Frank Gehry, Norman Foster and the late Zaha Hadad. But as grantee Negar Azimi reports, these cultural projects have drawn attention to the wretched working conditions of the migrants who have been imported to build them. One human rights activist told Negar, "The country spends tens of millions of dollars—probably hundreds of millions—on P.R. firms to improve its image. A single human rights report can undo the work of fifty-million dollars."

Duterte's Deadly Agenda
Jason Motlagh

Summary executions of drug dealers and addicts have become nightly rituals in the Philippines. Grantee Jason Motlagh's compelling video documents the murderous rampage of President Rodrigo Duterte.

The Song Lives On
James Harkin

In 2011, a Syrian protest anthem captured the country's mood and the world's attention after being uploaded to YouTube. The Assad regime retaliated by murdering the singer. That's what we thought until grantee James Harkin found him alive and in hiding.
RELATED ISSUES