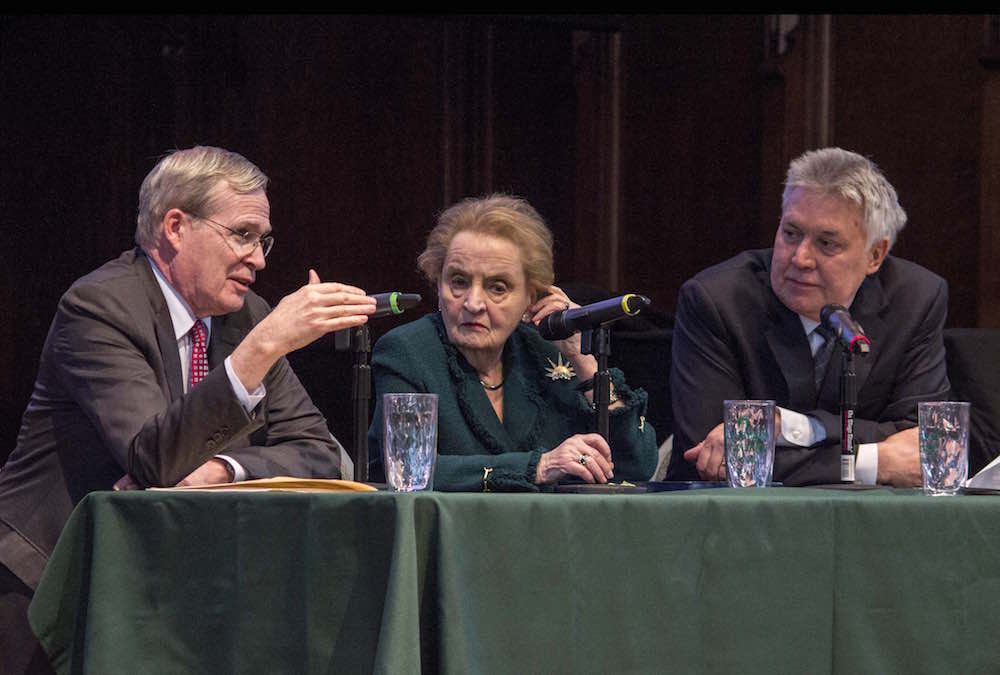 Former Secretary of State Madeleine Albright and former National Security Advisor Stephen Hadley reviewed their two-pronged approach on relations in the Middle East at Washington University in St. Louis Wednesday. Their strategy is part of the Atlantic Council's Middle East Task Force, of which Albright and Hadley are co-chairs.

As Washington University's independent newspaper Student Life pointed out, the discussion, moderated by Pulitzer Center Executive Director Jon Sawyer, was originally slated to be an intimate discussion with Albright and Hadley over coffee in a smaller lounge area, but was moved to Graham Chapel to accommodate the more than 500 people in attendance.

"Washington University students were generally excited about the opportunity to hear from Hadley and Albright, who delivered Washington University's 142nd Commencement address and holds an honorary doctor of humanities degree from the University," Holly Ravazzolo reported for student life.

Hadley, Albright, and Sawyer also spoke at Nerinx Hall, an all-girls Catholic High School in St. Louis, later in the day.
RELATED ISSUES