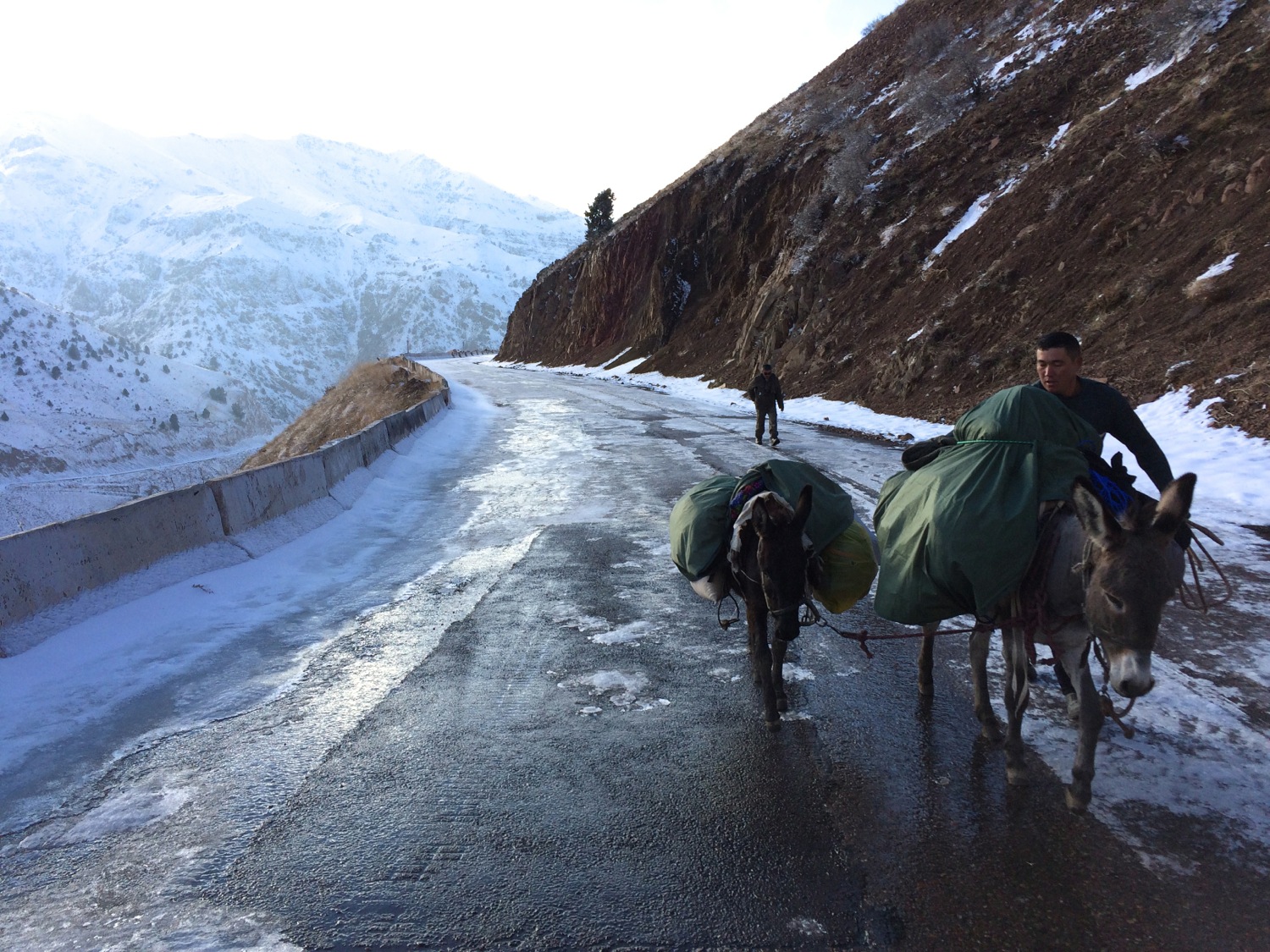 An Invitation to Walk
The Pulitzer Center is excited to be an educational partner for National Geographic Fellow Paul Salopek's Out of Eden Walk programming with the Boy Scouts of America. The purpose of this partnership is to share Paul's walk, to promote the concept of slow journalism, and to encourage Scouts from across the country to embrace the idea of intentionality.
Four years into his 21,000 mile trek across the globe, Paul has invited two lucky Scouts (one from the National Jamboree and one from Philmont Scout Ranch) to join the Out of Eden Walk for a few days in Nepal or northern India. Here you will find the guide that will help Scouts navigate through the selection process to be considered for this once-in-a-lifetime opportunity.  
An Invitation to Write
We are looking for Scouts who can show that they truly understand and have adopted the concepts of "slow journalism."  This will be done by writing an essay that reflects how Scouting's foundation of intentionality enriches individual lives, local communities, and the world around us. 
Later in the selection process, Scouts will have an opportunity to present supporting evidence that they developed a slow journalism mindset by submitting journal entries, social media postings (using the hashtags #JamboreeJournal and #PhilmontJournal), and other milestone materials. Imagination, quality, and quantity of work will all be considerations in selection.
An Invitation to Publish
One of the many objectives of the BSA "Out of Eden Walk" Experience is to introduce Scouts to "slow journalism," but also journalism as a whole.  For Scouts who provide the name of their local newspaper, the Pulitzer Center, in partnership with Boys' Life and Scouting Magazines, will send the editor a formal inquiry to share this journalism collaboration and to see if there is interest in sharing the Scout's story of intention. Decisions will be left to each individual editor, but consider how Scouting impacts your local communities when drafting the essay.  
Eligibility: All Scouts participating in the Passport Journal program at the National Jamboree or Philmont Scout Ranch in summer 2017 are encouraged to share their story of intentionality, however being selected to walk with Paul will be reserved for youth participants – Boy Scout (under age 18) or Venturing Scout (under age 21).
NATIONAL JAMBOREE: SEE ESSAY CRITERIA AND SUBMIT ESSAY HERE
PHILMONT SCOUT RANCH: SEE ESSAY CRITERIA AND SUBMIT ESSAY HERE
RELATED ISSUES