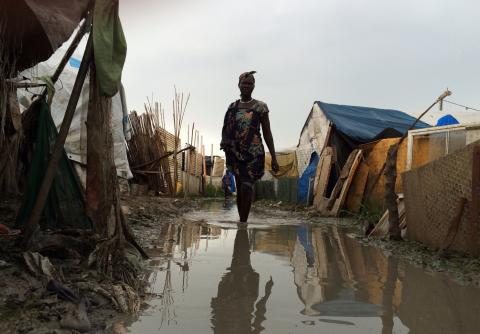 Pulitzer Center grantee Ty McCormick is a finalist for 2015 Freelance Journalist Covering International News award given out by the Kurt Schork Memorial Fund.

A series of reports from McCormick's Pulitzer Center-supported project, "When Militiamen Rule"—covering South Sudan's collapse into civil war—placed him among eight finalists for the freelance award for international journalism.

Watch McCormick's Washington Post video about famine in South Sudan in the wake of war. The Kurt Schork Fund selected McCormick as a finalist because of this story in addition to his other related 2014-2015 reporting: "Wrestling Keeps 'Identity of Nuba' Alive in Sudanese Refugee Camps" for National Geographic and "Unmade in the USA" for Foreign Policy.

The other finalists are: UK-based journalists Alex Perry, Tristan McConnell and Tom Parfitt; Australian-based journalists Rania Abouzeid and Clair MacDougall (Australia); France-based journalist Anjan Sundaram; and Germany-based journalist Sandra Weiss. McConnell and Parfitt also have received Pulitzer Center support for earlier reporting.

The award winner receives a $5,000 cash prize for reporting, at personal risk, on conflict, corruption and injustice.
RELATED ISSUES

Governance

Issue
Conflict and Peace Building
Conflict and Peace Building