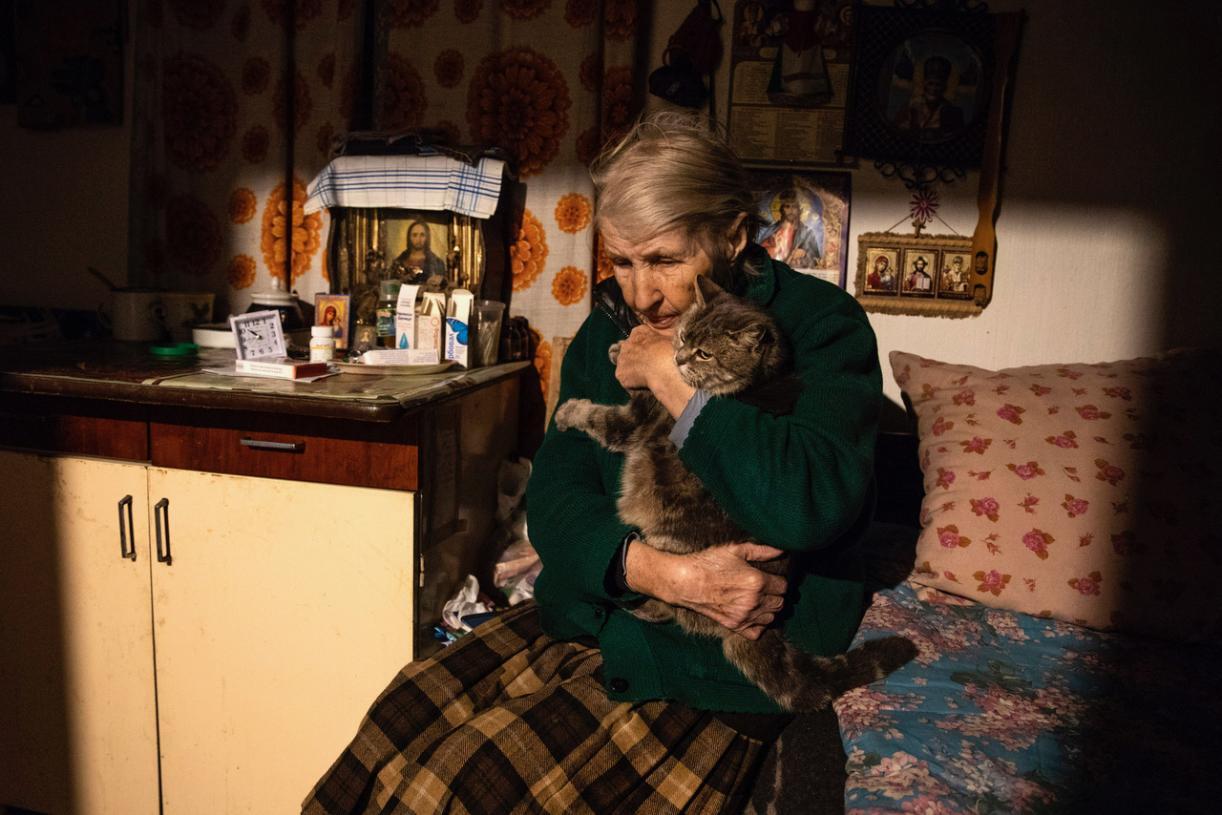 Making Sense of the News from Ukraine
In the unspeakable tragedy of Russia's unprovoked war on Ukraine that continues to rivet the world, it's easy to feel submerged in a tsunami of reporting, social media, misinformation, and worse. I find myself looking for voices I trust, many of them familiar to you as past or present Pulitzer Center grantees.
Former grantee Nick Schifrin has been ubiquitous on PBS NewsHour, first from Washington, from the buildup to war to its first hours, and now from within Ukraine itself. Schifrin continues as ever the master of combining concisely delivered policy context, interviews with key leaders and policy experts, and the dreadful experiences of people on the war's front lines.
Former grantee Simon Ostrovsky has shared with PBS NewsHour Weekend his deep knowledge of Ukraine and the wider region and the insights gleaned from past encounters with Ukraine President Volodymyr Zelenskyy. 
Former grantee Masha Gessen has drawn on their unparalleled contacts, both in Russia and Ukraine, in poignant, damning essays for The New Yorker and in appearances on Democracy Now!, Amanpour & Company, and other broadcast platforms. In The New Yorker on February 23, they wrote about the sense of shame among friends in Russia at feeling powerless to stop rank aggression. And also, Gessen wrote, "the tragedy that is the death of hope."
A central Pulitzer Center mission is bringing high-quality, in-depth journalism into classrooms everywhere, in part through the free curricular resources that you'll find on our website. Our most recent feature is "Contextualizing the Crisis in Ukraine," a lesson plan that draws on the recent work of grantees James Verini, Sarah Topol, and Paula Bronstein.
The extension activities in the lesson plan comprise an essential primer in dealing with troubling, complicated news. First, what are the strategies for verifying the accuracy of the news you consume? Second, how to vet the potential calls to action in response to the global crises that rend your heart? And last, how might you engage creatively, through a poem, drawing, or social-media engagement, with the stories you encounter?
I'm grateful to my education colleagues here who work so hard to bring us together, in community, at a time when the world community feels so broken and raw. I salute the journalists working just as hard to bring the story of Ukraine home to us.

---
IMPACT
Summertime heat waves do not treat all Washington, D.C., residents equally. Through a combination of data journalism, investigative methods, and interviews with local residents, the nonprofit Hola Cultura's team of youth reporters examined why low-income D.C. neighborhoods, home predominantly to residents of color, are so much hotter in the summer than the District's whiter, wealthier, and more bucolic neighborhoods. 
Publication partner Washington City Paper selected the series as one of its best stories of 2021. A panel also discussed the project at the DC Environmental Network's (DCEN) "Next Big Thing" Climate Crisis Conference in November 2021.
---
This message first appeared in the March 4, 2022, edition of the Pulitzer Center's weekly newsletter. Subscribe today. 
RELATED INITIATIVES
RELATED ISSUES