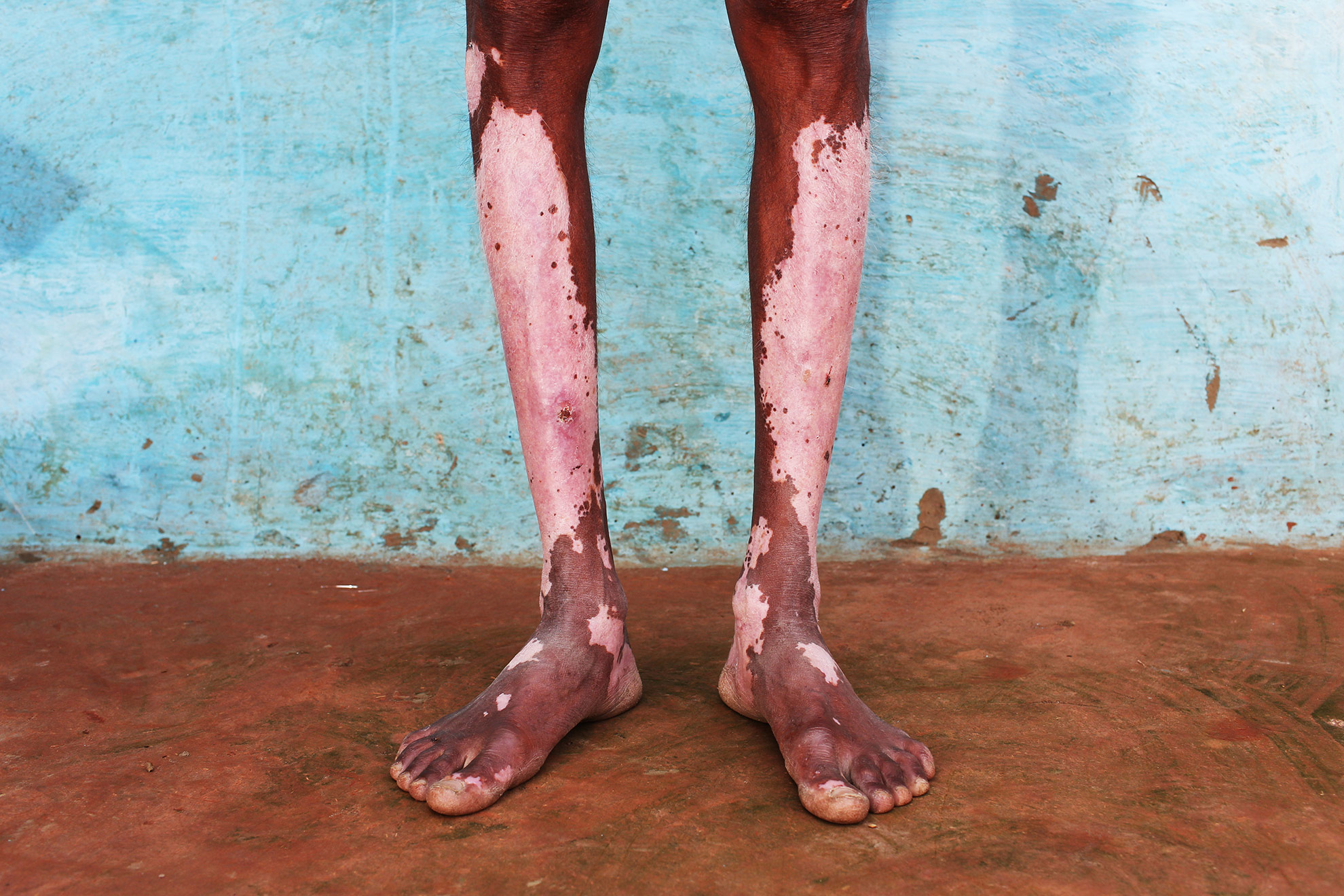 Sean Gallagher's "The Toxic Price of Leather" won the Atkins CIWEM Environmental Film of the Year 2014. The competition, which also selected an Environmental Photographer of the Year and a Young Environmental Photographer of the Year, is run by the Chartered Institution of Water and Environmental Management (CIWEM) and sponsored by Atkins. The winners were chosen from more than 10,000 entries that showcase the best in environmental photography and film.
Winning and shortlisted images are on exhibit at the Royal Geographical Society in London from June 23 to July 4. The exhibition then continues its tour around forests across the UK in partnership with the Forestry Commission England.
Gallagher explains for The Guardian: "On the banks of the Ganges River in northern India lies the city of Kanpur. It is now the biggest producer of leather products in the whole country. First established in the mid 19th-century, the city's leather is exported across the world, with 95% of its leather destined for western markets. This success is coming at great environmental and social costs that are destroying the local Ganges River ecology and scarring the local people in the form of life-threatening illnesses. The city is now notorious for having some of the country's worst water pollution, which has been created by the leathery tannery industry which discharges waste water laced with toxic chemicals freely into local waterways. This water is used by local people and is channelled onto local farmland, subsequently poisoning the soil, entering the food chain and accumulating in local ecosystems. An array of health problems now afflict locals who are suffering as a result of the bio-accumulation of dangerous toxins over the past decades."
The Atkins CIWEM competition, which launched in 2007 to honor amateurs and professionals of all ages, "provides an opportunity for photographers to share images of environmental and social issues with international audiences, and to enhance our understanding of the causes, consequences and solutions to climate change and social inequality," according to the Forestry Commission England.
Prizes for the 2014 competition include:
Atkins CIWEM Environmental Photographer of the Year of £5000
Atkins CIWEM Young Environmental Photographer of the Year (Under 18) of £1000
Atkins CIWEM Environmental Film of the Year of £1000
Atkins Cityscape Prize of £1000
Forestry Commission England Exhibition Award: one photographer will be invited to exhibit a solo show at one of England's public forests
CIWEM is an independent professional body and a registered charity, advancing the science and practice of water and environmental management for a clean, green and sustainable world. Atkins is one of the world's leading design, engineering and project management consultancies. Established in 1938, Atkins specializes in civil and structural engineering design and is the UK's largest design, engineering and project management consultancy, providing multidisciplinary technical expertise.
See more media reports on the Atkins CIWEM awards in The Guardian, BBC online and World Photography Organisation.
RELATED ISSUES