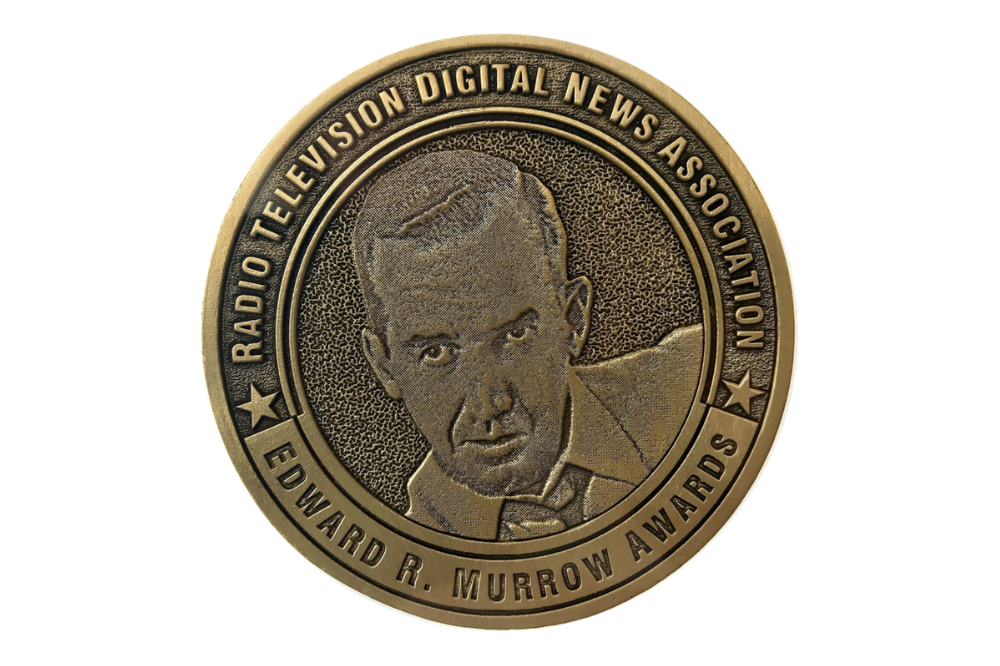 The Pulitzer Center is pleased to announce that Threshold, a Pulitzer Center-supported podcast founded and produced by grantees Amy Martin and Nick Mott, won the 2019 Edward R. Murrow News Series award in the small market radio category.
Martin launched Threshold in 2017, with each season focusing on one story of "pivotal change from the natural world." Season two, which focuses on climate change in the Arctic, has received praise from various media outlets including High Country News, Outside Online, Bello Collective, and The Philadelphia Inquirer.
Mott is currently the producer of Threshold, and his work has been featured in The Washington Post, NPR's All Things Considered, and Montana Public Radio.
Listen to "Cold Comfort," the podcast's award-winning second season, on the Threshold website. 
Since 1971, RTDNA has been honoring outstanding achievements in broadcast and digital journalism with the Edward R. Murrow Awards. Among the most prestigious in news, the Murrow Awards recognize local and national news stories that uphold the RTDNA Code of Ethics, demonstrate technical expertise and exemplify the importance and impact of journalism as a service to the community. Murrow Award winning work demonstrates the excellence that Edward R. Murrow made a standard for the broadcast news profession. 
RELATED ISSUES