Pulitzer Center Update October 5, 2021
Third-Quarter Highlights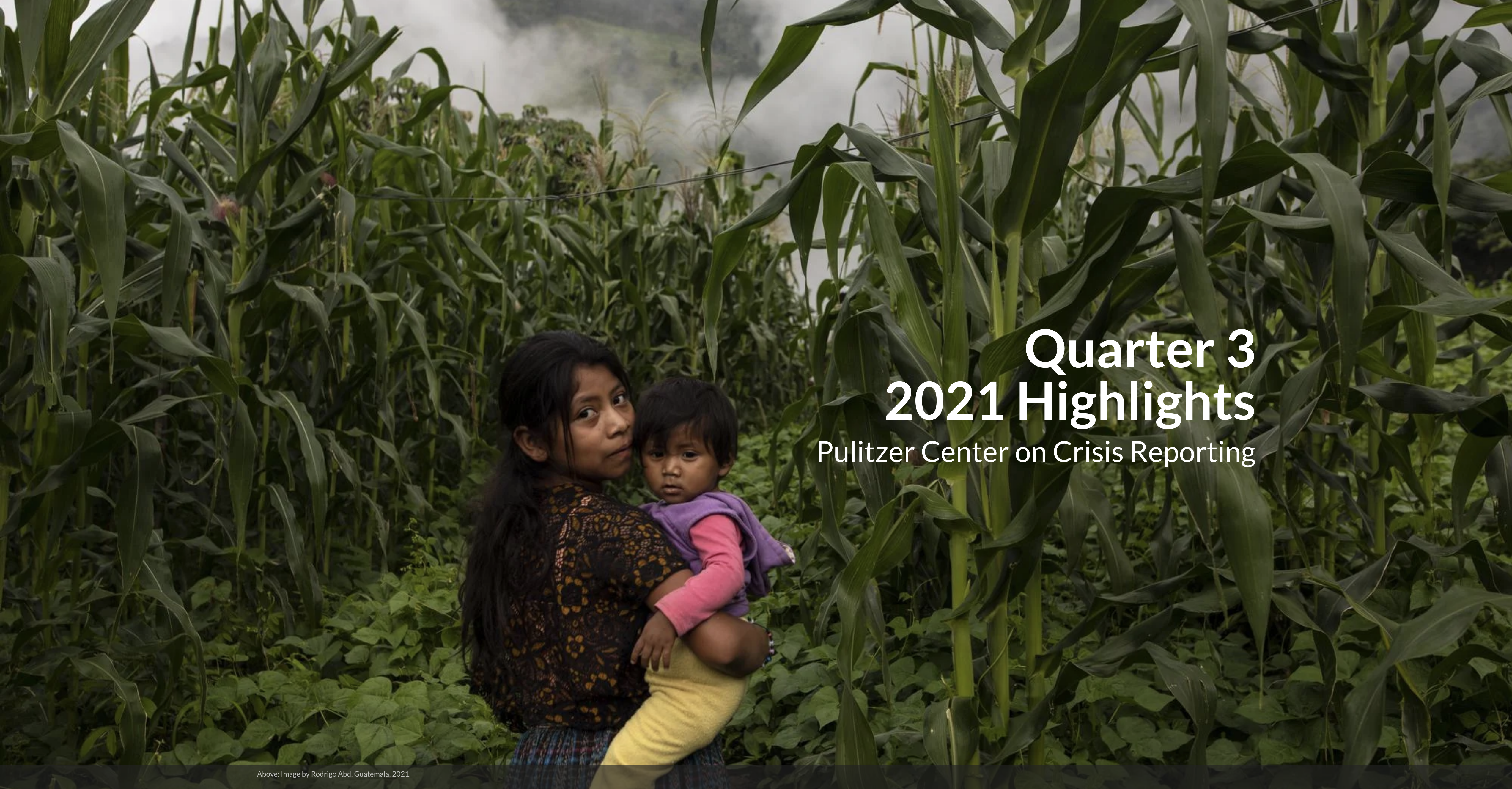 Pulitzer Center Reporting and Outreach, from Afghanistan to COVID
The news this quarter was dominated by Afghanistan, a resurgent COVID-19, and the extreme-weather consequences of climate change. Pulitzer Center grantees and partners were very much involved in all.
Two of our journalists were in Afghanistan as U.S. forces withdrew, completing the most recent of 29 projects that we have sponsored in that country over the past 15 years. Our climate reporting and outreach ranged from Louisiana to Alaska, and from the Democratic Republic of the Congo to Malaysia. An extraordinary collaboration led by OjoPúblico used Indigenous art to show the pandemic's devastating impact on the upper Amazon.
We'll be taking this work, and much more, to our networks of schools, community colleges, and universities. More on that soon. Meantime, see the highlights of a challenging, productive summer.

---
Impact
It is your last chance to share your thoughts on the future of the Pulitzer Center's award-winning journalism, educational resources, and outreach programs. Please take our five-minute multilingual survey before the end of this week to help us continue to shed light on underreported stories.
---
This message first appeared in the October 5, 2021, edition of the Pulitzer Center's weekly newsletter. Subscribe today.