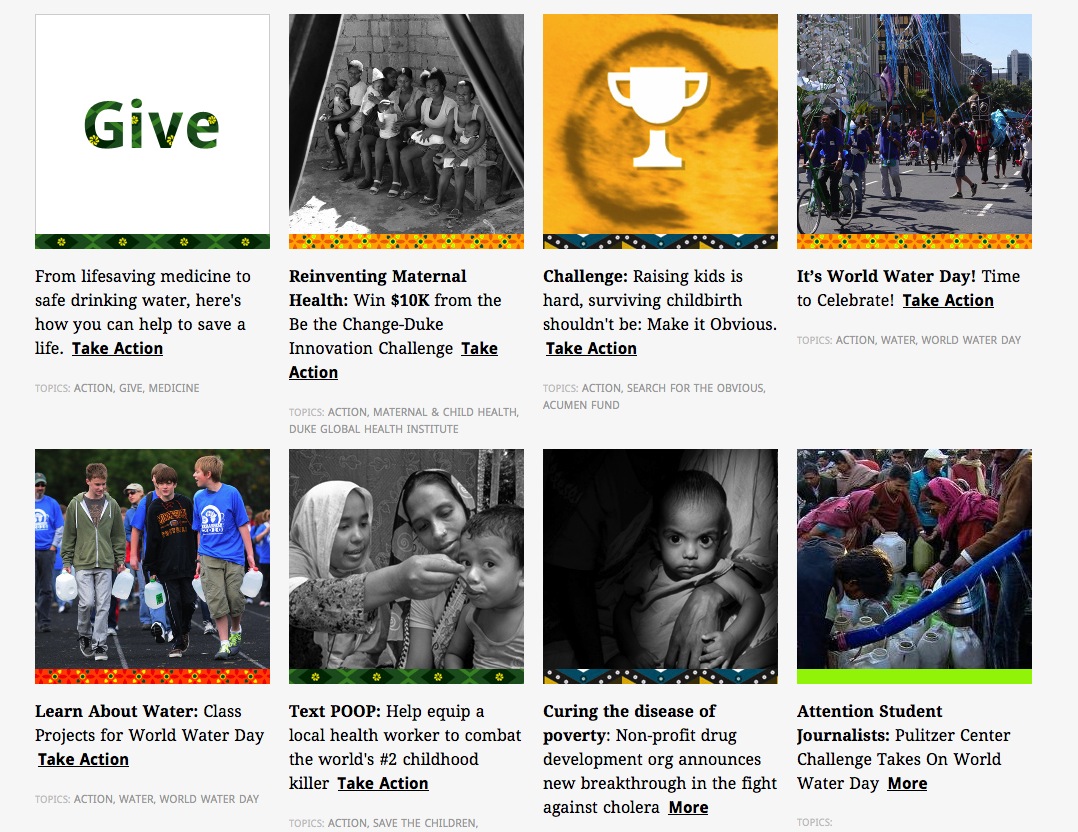 Be the Change, Save a Life an ABC News initiative focusing attention on global health challenges throughout the year, highlighted the Center's water resources and the Pulitzer Center Student Challenge: Global Water, an initiative focused on helping student journalists from around the globe use new media to address important local and global issues. The article is excerpted below. Take The Challenge: In honor of World Water Day 2011, the Pulitzer Center has teamed up with the Student News Action Network for their first joint venture- The Pulitzer Center Student Journalism Challenge: Global Water.

The official theme for World Water Day 2011 is Water for cities: responding to the urban challenge celebrated on March 22nd. Find out more about World Water Day here.

Contest entries will be accepted until April 8th. Find out more, or download the full contest guidelines here. Students 18 and younger from schools around the world are invited to enter.
RELATED ISSUES