Dear Friends of End of Isolation Tour,
It's been a summer of profound impact. Despite historic and world-disrupting heat waves and floods, our crew of nine came bursting out of a pandemic and in two months traveled over eight thousand miles in our converted school bus, bringing 25 performances of our legislative theater to 10 communities on the front lines of reimagining justice across the country.
Thanks to our collective talent and commitment, we elevated The BOX, a play I wrote based on true stories of resistance to solitary confinement in a U.S. prison, to a higher level than it's ever achieved before. Night after night we stepped onto stages in Baltimore, St. Louis, Austin, Detroit, Chicago, Fayetteville, D.C., Philadelphia, Winston-Salem, and Atlanta and experienced something profound. In the words of D.C. theater critic John Stoltenberg: "It was not just good theater […] it was phenomenal. I cannot recall a theater experience that had a greater lock on the conscience of its audience."
And in the words of Gabriel Montoya, one of our crew members: "During the 30 years I've been an actor I've encountered a wide array of audience reactions—from walkouts to standing ovations—but reactions to The BOX were unlike any other. There was a reverence for what we did. The show felt like a ritual more than a play … a ritual that tilled the soil of the souls who had experienced the criminal injustice system. One hopes that work will bear abolitionist fruit."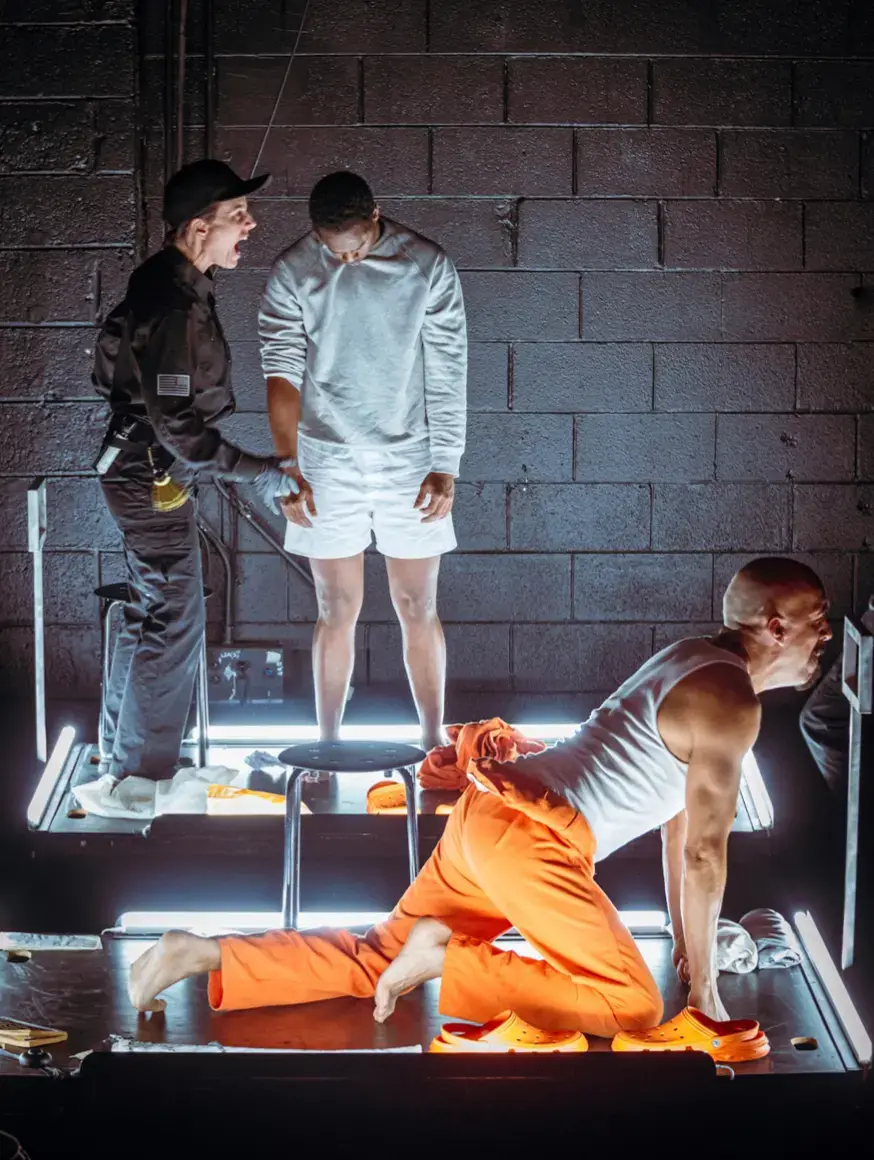 Listening from backstage, multiple times I heard someone sobbing during the intermission, followed by murmurs of comfort from the strangers seated around them. During our post-show somatic engagement piece, we breathed, grounded, and shook out our anger and pain together, and many times I heard people say they left the theater feeling lighter, stronger, with their senses heightened, despite how terrifying the material is.
"To witness this kind of inhumanity was like being on the front line of war—at war with our participation in this practice no matter how far removed. Now that we know, what do we do? Forced to confront what safety means and where we draw the line on providing it, no one left as they entered."
—Audience member, Baltimore
There's a lot to process on the other side of such an experience. It wasn't easy traveling long hours on a hot, cramped, bumpy bus; sleeping in tents and hammocks through storms and heat waves. Personally, it forced me to accept flaws and limitations I didn't know I had, to let go of control, accept and rely on others, and sometimes simply to pray for guidance. This tour also left me with so much more empathy and understanding of what people are struggling with, of course those directly affected by the trauma created by the carceral state…but really for everyone. I was left with an even deeper sense of how much we all need each other, despite our profound differences. We need each other as much as we need clean air, food, and water. We need each other to survive.
Another thing this tour has shown me—as founder, playwright, actor, and survivor—is that people all over this country want to see a radical shrinking of our carceral state and a radical expansion of our free communities, just as much as I do. I feel humbled by the road, softened by it, and I'm left with so much gratitude for the people across this country who opened up their homes, their places of worship, their food pantries, their schedules, their wallets, and most importantly their hearts and minds—making our tour possible by daring to show up.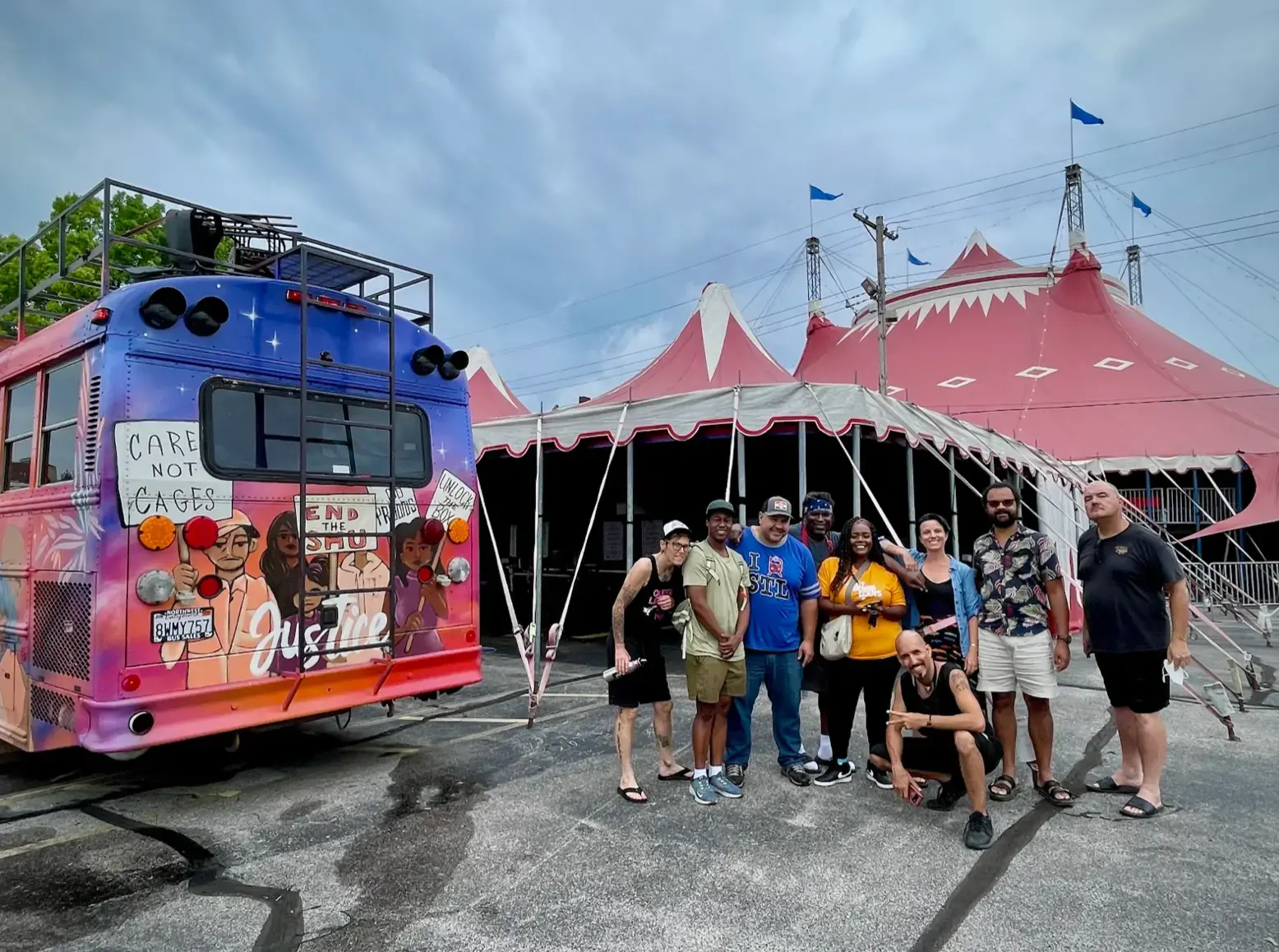 The impact of The End of Isolation Tour was solid and real: audiences in the thousands; hundreds of postcards written to people confined in solitary; dozens of articles, TV, and radio interviews; and a mountain of video footage (by filmmakers Emile Deweaver, Bobby Field) that we hope to share with you in the form of a five-part doc-series that we are currently fundraising for.
Our movement is a wave, and each one of us a droplet in that wave. Together we will continue to crash against the fortress of the carceral state, taking as much of the harm it's done with us as we can as we simultaneously build and resurrect new structures—of healing, accountability, and peace. In the words of Jon Comstock, the jolly soldier who started all this: "I want to thank you for coming to Fayetteville, Arkansas, and for disrupting our lives. We will never forget you!"
At the end of isolation, there's always a new beginning.
In Community,
Sarah Shourd, Founder
P.S. Even though our summer tour of The BOX is over, the movement remains strong. Please continue to follow us on social media and consider making a tax-deductible donation at https://endofisolation.org
Instagram: @end_isolation
Facebook: @endisolationbegintransformation
P.P.S. We dedicate this tour to the life and memory of Albert Woodfox, who survived 43 years in solitary confinement, left us at age 75 in the middle of our tour, and was a major inspiration for The BOX. We miss you, Albert.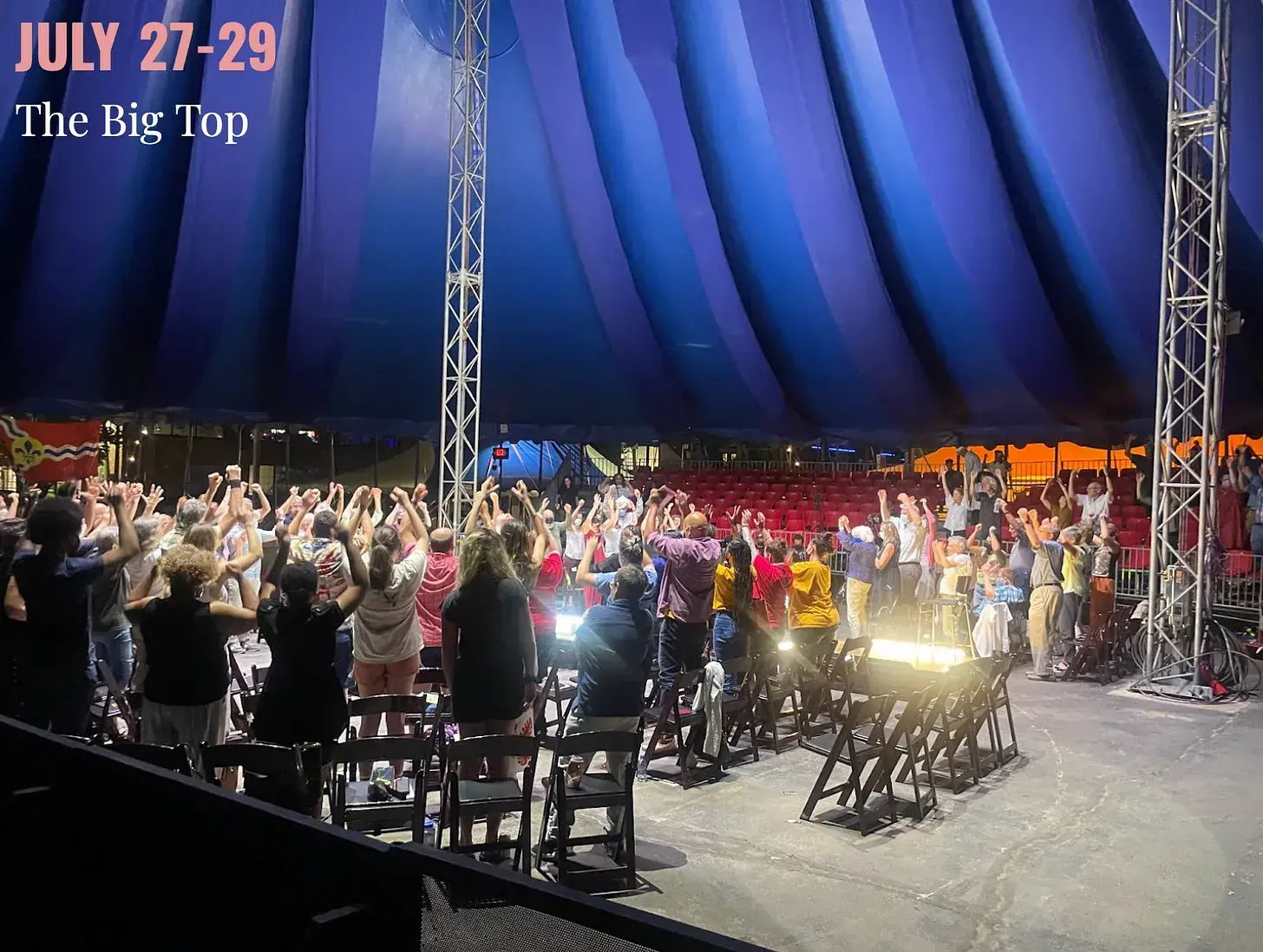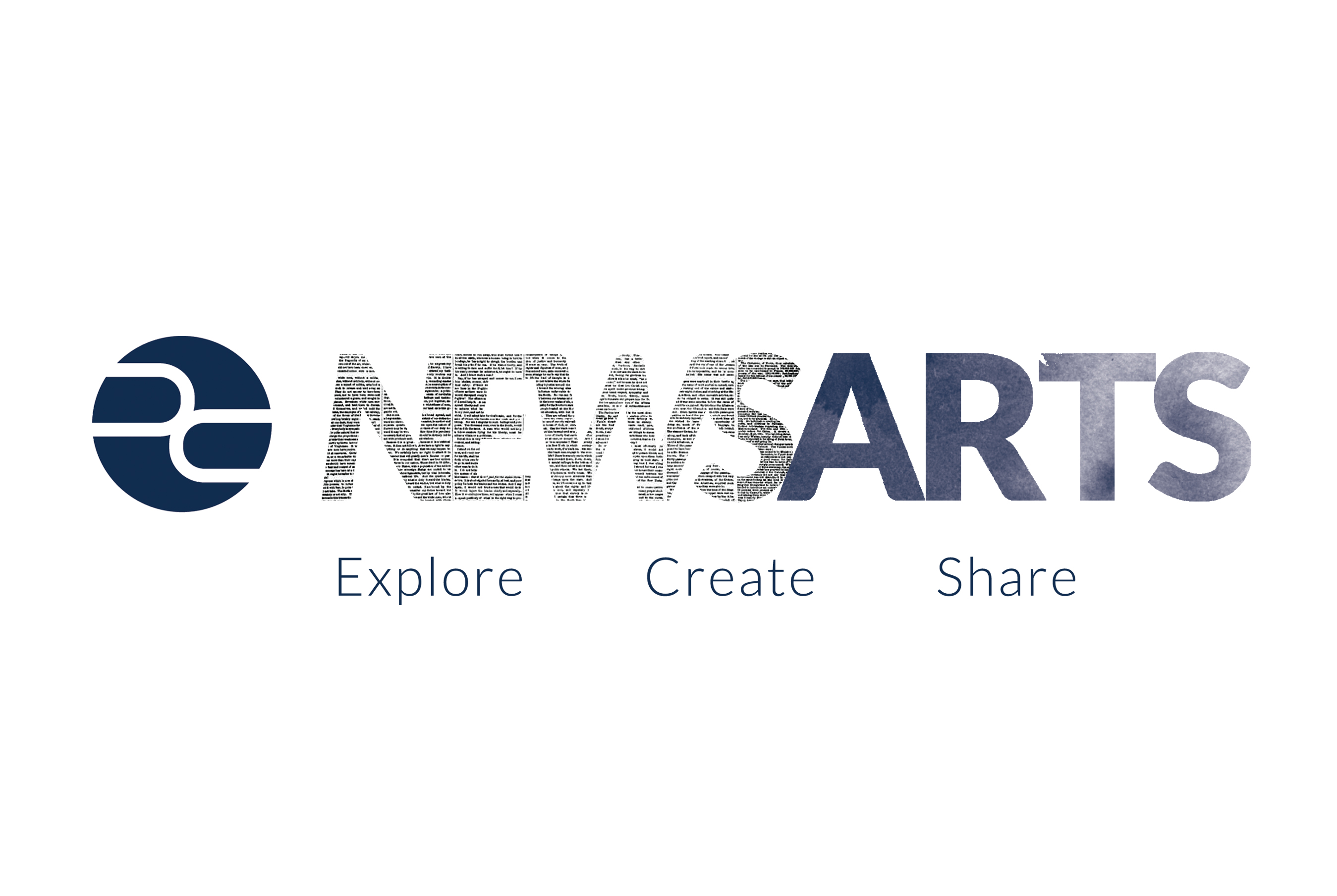 NewsArts: a Pulitzer Center initiative that explores the intersections between journalism and art...
RELATED ISSUES

Criminal Justice

Governance