Pulitzer Center Update January 2, 2013
Student Journalism Competition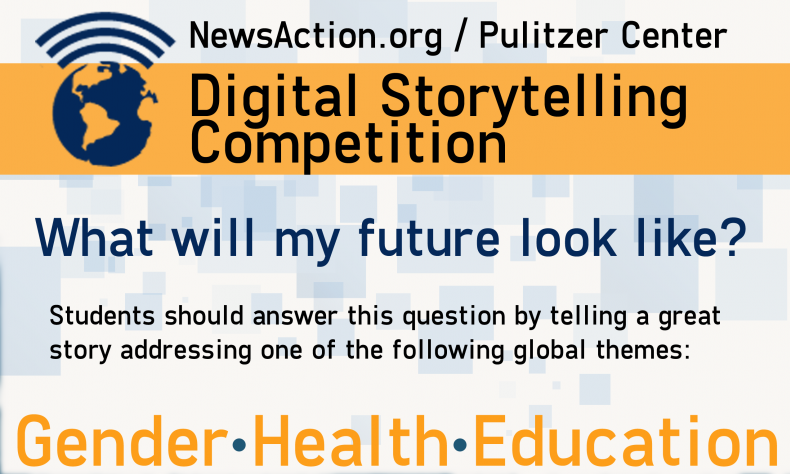 The Pulitzer Center is pleased to announce its support for a student journalism competition with NewsAction.org, a global news platform for students.

The competition invites middle and high schoolers worldwide to tell a great story, focused on one person, addressing one of the following themes: gender, health or education. Submissions can use any combination of writing, photography, audio, or video.

Written work must not exceed 2,000 words; video and audio stories must be no longer than five minutes; photo essays must be contain no more than 10 captioned images.

Three winners will have their reporting featured on the Pulitzer Center website, and each will be allowed to select a charity for a $200 donation in his or her name.

Entries are now being accepted. The deadline is February 22, 2013.

Visit the competition page on NewsAction.org for more information.