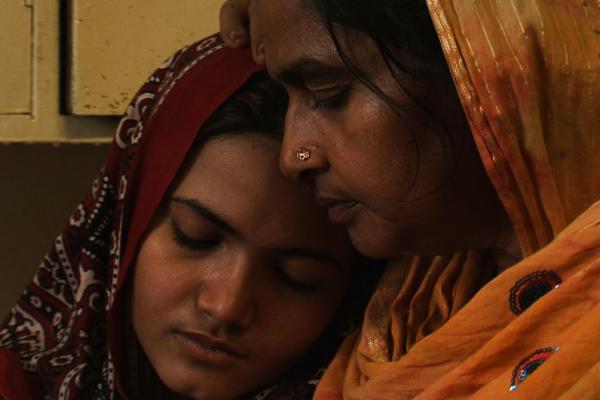 Pulitzer Center grantees Habiba Nosheen and Hilke Shellmann have been shortlisted for two nominations at the 35th Annual News and Documentary Emmy Awards for their documentary "Outlawed in Pakistan," an exploration of Pakistan's flawed justice system. Also nominated is "Sea Change: The Pacific's Perilous Turn," a look at ocean acidification produced by Craig Welch and Steve Ringman of the Seattle Times with support from the Pulitzer Center.
"Outlawed" was nominated for Outstanding Research and Outstanding Informational Programming — Long-Form. The documentary tells the story of Kainat Soomro, a young Pakistani girl, as she takes her rape case to Pakistan's court system in hopes of finding justice. PBS Frontline aired the broadcast premier in May 2013.
You can watch the award-winning film in full here.
"Sea Change," the Seattle Times multimedia project, incorporates months of research that spans hundreds of peer-reviewed studies and weeks of on the ground–or underwater–reporting. It was nominated for New Approaches to News & Documentary Programming: Current News.
View the reporting in full online at the Seattle Times. Congratulations to Habiba, Hilke, Craig, and Steve!