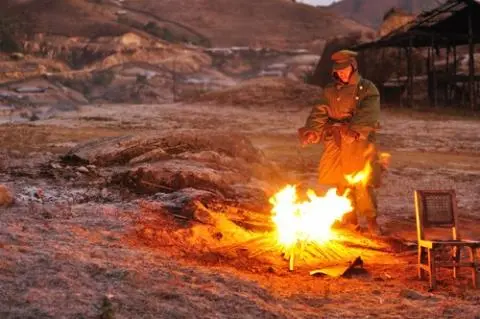 Pulitzer Center grantee Ryan Libre received the Howard Chapnick Grant to help open Documentary Arts Asia (DAA) center and library in Chiangmai, Thailand. Once open in February, 2012, the DAA center will provide support for documentary artists in Asia with various amenities including a gallery, a library and a workshop space. It will also bring in photographers or filmmakers to Chiangmai for a three-month residency program that allows selected artists to complete cultural, environmental or human rights documentary projects while advancing visual literacy in Thailand.

The Howard Chapnick Grant is a $5,000 annual grant awarded by W. Eugene Smith Memorial Fund to encourage and support leadership in photojournalism-related fields.

Ryan Libre is an award-winning documentary photographer who has reported on the Kachin Independence Army with a grant from the Pulitzer Center in 2008. His photographs have also been exhibited at numerous venues including the Nikon Salons in Tokyo and Osaka, the Fuji Film Salon, The Foreign Correspondents' Club of Thailand and The Foreign Correspondents' Club of Japan.