Pulitzer Center-supported photographer Robin Hammond and student fellow Varsha Ramakrishnan have won 2014 Robert F. Kennedy Journalism Awards, presented by the Robert F. Kennedy Center for Justice and Human Rights: Hammond for his focus on mental health in Africa and Ramakrishnan for her story on dowry violence in India.

Hammond won the 2014 RFK Award for International Photography for his body of work, "Condemned: Mental Health in African Countries in Crisis." For the first part of "Condemned," Hammond's multi-country project, Hammond traveled to East Africa to document the lives of mentally ill in war, in refugee camps, and locked away in facilities collapsing under the weight of corruption. For the next part of his work, the Pulitzer Center supported Hammond's reporting from Liberia and Sierra Leone on the psychological scars that remain still even though the brutal wars that plagued the region have been over for a decade.

Hammond's work on mental health in Africa also has been honored with the 2014 World Press Photo Award (placing second in the Contemporary Issues category) and the 2014 POYi World Understanding Award.

Ramakrishnan won the 2014 RFK Award for College Journalism for "A Broken Promise: Dowry Violence in India," published in the Johns Hopkins Public Health Magazine and part of her Pulitzer Center student fellow reporting project "The Dowry System in India: Is the Trend Changing?"

Her reporting project tells the stories of the women most affected by the public health crisis of dowry violence. Although seeking a dowry has been outlawed in India since 1961, women are still often blamed when their families cannot provide enough of a bride price. This frequently translates into physical, mental or sexual violence against the bride.

Ramakrishnan, a 2013 graduate of the Pulitzer Center Campus Consortium member Johns Hopkins Bloomberg School of Public Health, has also been recognized for her reporting on dowry violence with the 2013 Student SPJ Mark of Excellence Award.

The awards were judged by 60 media professionals and according to the award announcement, "winning entries provide insights into the causes, conditions, and remedies of human rights violations and injustice, and critical analyses of the movements that foster positive global change."

Hammond, Ramakrishnan and the other 2014 RFK Award winners will be honored on Thursday, May 22, at the Newseum in Washington, D.C. All prize-winners will receive a bust of Robert F. Kennedy in recognition of their award.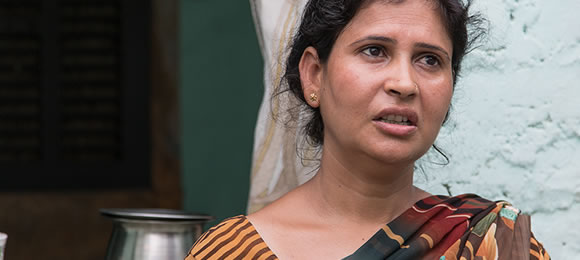 The tensions between India's patriarchal traditions and modernism can be seen in the struggle...