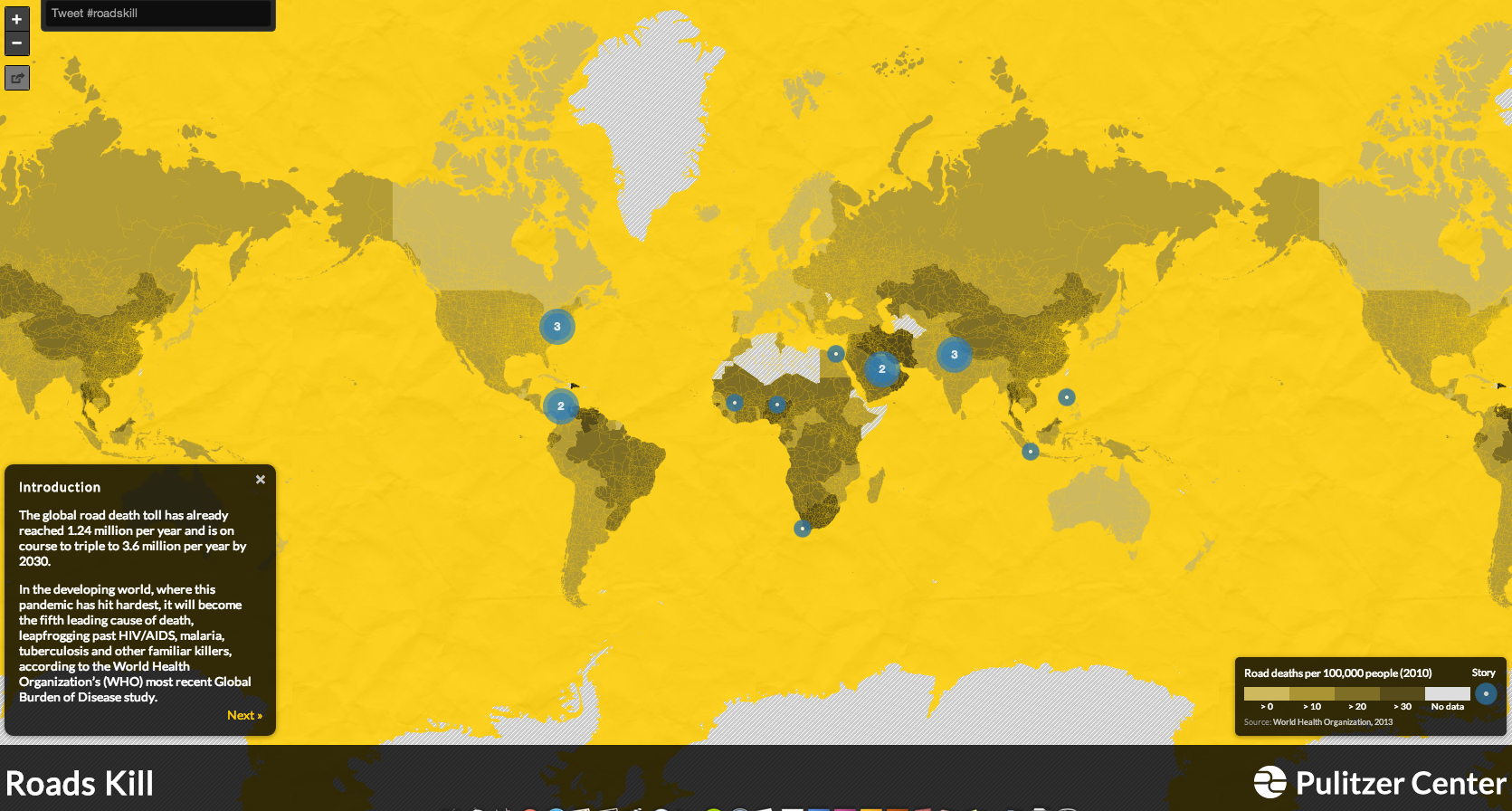 The Pulitzer Center is pleased to announce that our "Roads Kill" reporting is an Honoree for the Web/News section of The Webby Awards.

"Roads Kill," created by Pulitzer Center Senior Editor Tom Hundley and Web Developer Dan McCarey, utilizes the Pulitzer Center's extensive global network of journalists to report on the fifth leading cause of death in developing countries. More than 1.2 million people are killed on the world's roads each year. If nothing changes, this number is expected to triple by 2030. "Roads Kill" hopes to raise the visibility of this growing public health crisis. The entire project, including an interactive map and an ever-expanding roster of reports from around the world, is fully embeddable.

The Webby Awards honor excellence on the Internet. The 1,000+ member judging body is comprised of web experts, business figures, creative celebrities and other professionals. In this 18th Annual Webby Awards competition, there were over 12,000 entries from over 60 countries and all 50 US states.
RELATED ISSUES