Pulitzer Center Update April 26, 2016
Richard W. Moore and Joseph Pulitzer V Elected to Pulitzer Center Board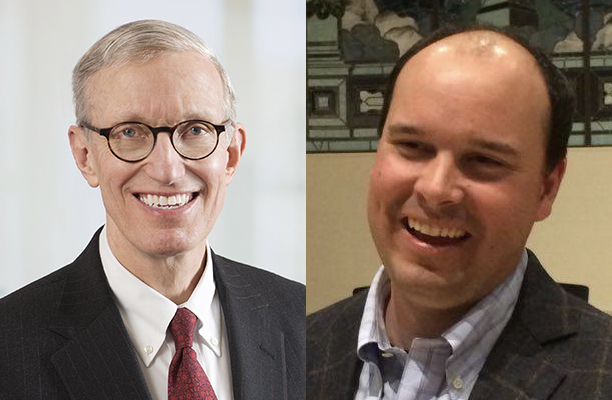 We're pleased to announce the election of two new members to the Pulitzer Center board of directors: Richard W. Moore and Joseph Pulitzer V.

Dick Moore is of counsel to Day Pitney, LLP, with a legal practice specializing in estate planning and trust and estate administration. He is a board member of the Brooklyn Museum and of the Brooklyn Community Foundation. He is a graduate of Harvard College and of the University of Pennsylvania Law School. He and his wife Barbara live in Brooklyn.

Joe Pulitzer has worked as a general-assignment reporter and layout designer at weekly newspapers in Wyoming. He is a graduate of the University of Colorado with a degree in history. Joe is currently a fixed-wing pilot and is pursuing rotor-craft certificates and ratings. He lives in Big Horn, Wyoming.

Dick is a great grandson of the first Joseph Pulitzer and Joe a great great grandson. We are honored to have both on our board and look forward to working together as we seek to sustain the best values of the Pulitzer journalism tradition.

The other members of the Pulitzer board include: Emily Rauh Pulitzer, chair; Katherine Moore; William Bush; Jon Sawyer; Joel Motley; Betsy Dietel; Linda Winslow; and David Rohde.