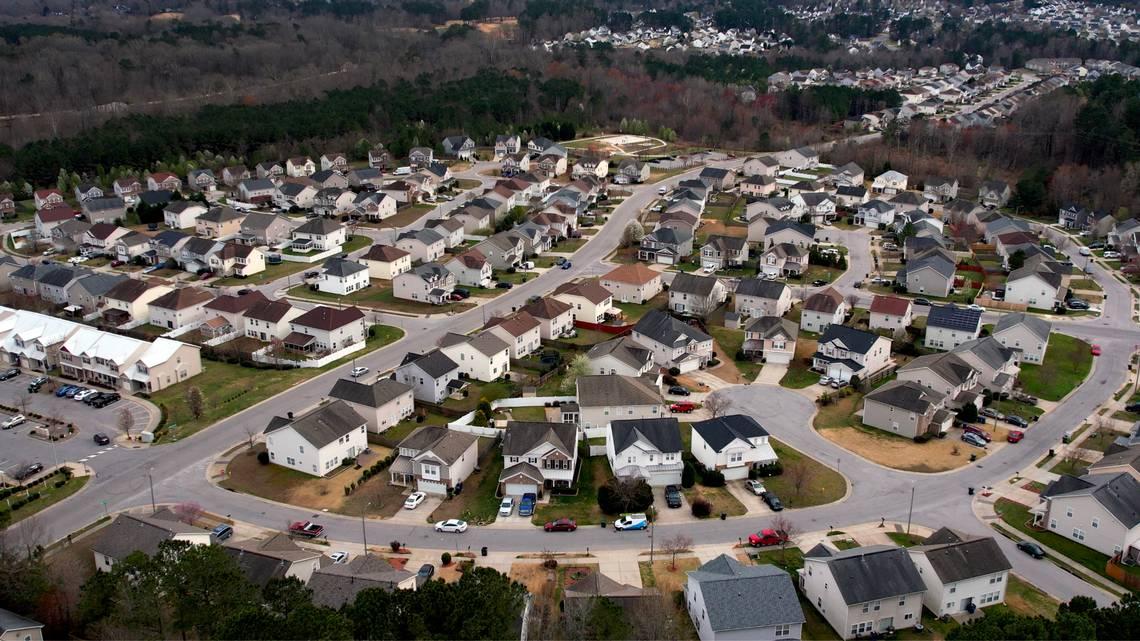 Reports on corporate landlords contributing to widening wealth gaps in New Jersey and Kentucky have taken inspiration from the Pulitzer Center-supported project Security for Sale. The industry of corporate investment in single-family homes developed after the subprime mortgage crisis in 2007. It has since grown in scale across the United States, resulting in barriers to homeownership, challenges to tenants' rights, and declining neighborhood prosperity.
Using machine learning and data mining techniques, the project investigates the surge of institutional investors in North Carolina. The team complemented data-based reporting with on-the-ground stories on how neighborhoods and residents are affected by corporate landlords, including a report on efforts to raise awareness and unionize tenants.
Shortly after the project's stories were published, reporters from other publications reached out to the project's authors, grantees Payton Guion and Gordon Rago, both of The Charlotte Observer, and Tyler Dukes, of The News and Observer.
A report for the Kentucky Center for Investigative Reporting uncovered how corporations are buying out rental properties and hiking up rents, leaving vulnerable populations unable to afford a place to live and potential homebuyers priced out of the market. The result is a widening wealth gap that most affects racial groups historically excluded from homeownership. Owning a home is the most accessible way for Americans to create wealth, and single-family rental enterprises are gradually shrinking that opportunity.
The Asbury Park Press, the third-largest newspaper in New Jersey, published an article on how corporations are pricing out homebuyers in the state, where home prices have surged by 39%. The report shows how LLC-owned single-family homes, as in Kentucky and North Carolina, create the same pattern of pricing out tenants and homebuyers while leaving those who can afford rent with repair and maintenance issues. Like the Security for Sale team, the Asbury Park Press created a searchable database for New Jerseyans to know how prominent corporate homebuying is in their communities.
In their original report, Dukes, Rago, and Guion used a machine learning grant from the Pulitzer Center to rake through property ownership and real estate transaction data. They found that in North Carolina, at least 40,000 homes across the state are owned by just 20 companies. In Charlotte, one in 20 homes are owned by these single-family rental companies. The investigation included laboriously sorting through and organizing public data to identify the numerous subsidiaries companies use to make purchases, as Dukes explains in an article on the project's methodology.
The team compiled and published a toolkit sharing its research methods so that others may do similar investigations on corporate homeownership. The toolkit contains tutorials and resources on what kind of information to look for, as well as contextual materials to help reporters understand the industry. In addition, the toolkit provides resources on using R statistical software, a necessary tool for analyzing large datasets. McClatchy Southeast Investigations Editor Cathy Clabby contributed to compiling the resource as well as editing the reports.
Security for Sale was named one of the finalists for this year's Online News Association's Online Journalism Awards (OJAs). The OJAs have recognized excellence in online journalism since 2000. This year's winners, including two Pulitzer Center-supported projects, were announced on September 24, 2022.
RELATED INITIATIVES
RELATED ISSUES