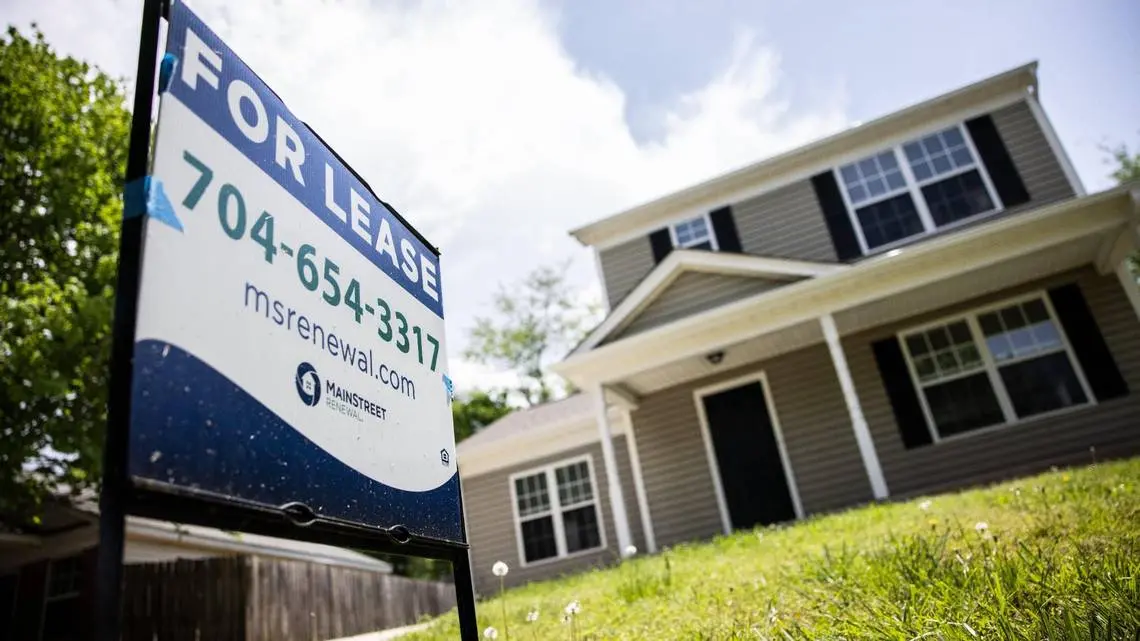 Todd Tarlton watched another longtime neighbor on his cul-de-sac pack up and move out late last year.
In her place came a new neighbor, one that's become increasingly common in the Southern Chase neighborhood of Concord, but one that will never live in the house.
A few days before Christmas, the investment company Amherst Residential bought the four-bedroom, two-story house next door to Tarlton's for $307,500. Soon after the purchase, Tarlton watched work crews fix the vinyl siding and work on the roof, he said.
---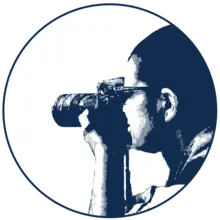 As a nonprofit journalism organization, we depend on your support to fund more than 170 reporting projects every year on critical global and local issues. Donate any amount today to become a Pulitzer Center Champion and receive exclusive benefits!
---
The house is now among the best-looking on Winners Circle SW — named, like most of the streets in Southern Chase, after Concord's most famous export, racin' — and it's priced like it, too.
But Tarlton worries the veneer next door won't last and the house will end up like the dozens of other houses in the neighborhood owned by investment companies.
"This area, it looks pretty decent now," Tarlton said during a March interview from his front porch. But in the next 10 years, he predicted, the community will continue to stray from what it once was: full of familiar faces and quiet, relatively well-maintained streets and yards.
Of the 416 houses in Southern Chase, 96 of them are owned by institutional investors, or 23%. On Tarlton's street alone, these corporations own six houses.
Investors haven't come to Southern Chase by accident. The neighborhood's current predicament was seeded in the foreclosure crisis more than a decade ago. This buying spree helps explain how corporate landlords came to own chunks of dozens of neighborhoods in and around Charlotte.
As people lost homes to foreclosure, institutional investors were invited in to buy them up. With that foothold, they kept buying in and around Charlotte, other North Carolina cities and across much of this country's Sun Belt.
In the past decade, about 20 companies have assembled a portfolio of at least 40,000 single-family homes in North Carolina, 25,000 of which are in the Charlotte area.
Main Street Renewal, the property management arm of Amherst, listed the house next door to Tarlton for $1,895 per month. That's well above Concord's median rent, which is $1,011 for apartments and homes, according to Census Bureau data.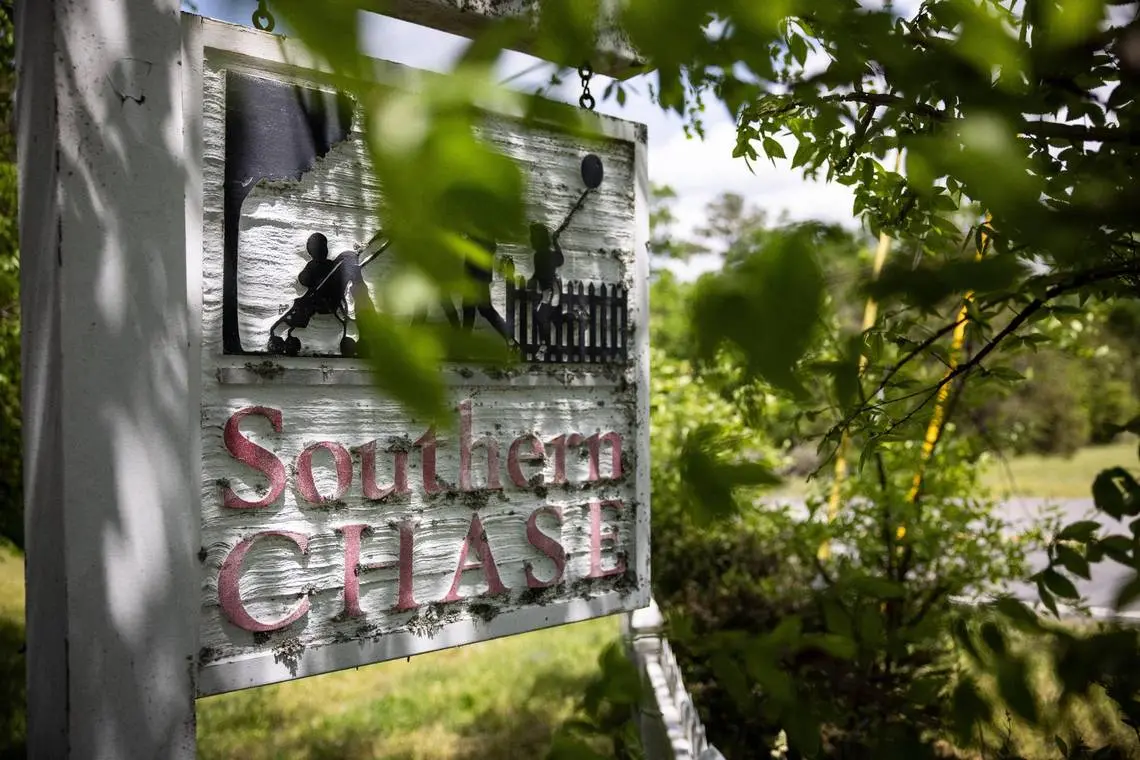 A NEIGHBORHOOD WITH HISTORY
Southern Chase was never intended to become a cluster of high-priced rentals. Quite the opposite.
In the late 1990s, Beazer Homes USA began selling in Southern Chase affordable houses aimed at lower-income families. The basic, vinyl-sided homes popped up on a swath of land just across N.C. 49 from Central Cabarrus High School.
Beazer, armed with federal government financial backing, began writing mortgages for people who had previously been unable to afford a house. Often, the mortgages came with low or no down payments. Beazer even offered to help with the mortgage for a few years.
The Charlotte Observer's 2007 investigation, "Sold A Nightmare," found that in some cases Beazer had falsified mortgage documents to get people in homes they would not be able to afford. As the Beazer mortgage subsidies expired, people increasingly fell behind on monthly payments.
By that year, 77 homeowners in Southern Chase lost their homes to foreclosure, nearly 20% of the neighborhood, according to the Observer investigation. Similar stories were unfolding in neighborhoods across the Charlotte area and nationwide.
In the mid-2000s, lenders all over the U.S. aggressively hawked subprime mortgages to people unable to pay back the loans. Investment bankers bundled those loans into increasingly complex bonds and sold them as sound investments. When housing prices stalled, people began defaulting on their bad mortgages en masse, helping bring the global economy to its knees.
Between 2007 and 2012, more than 5.6 million American homes were foreclosed on, according to data from CoreLogic.
From this pile of distressed properties emerged a new industry: investor-owned single-family rentals. In 2012, the Federal Housing Finance Agency launched a program that allowed investors to buy large packages of properties at steep discounts as long as they rented them out. Investment firms started snatching them up by the fistful.
By 2016, the federal government had sold more than 100,000 mortgage loans, with 98% going to institutional investors, according to the U.S. Department of Housing and Urban Development.
"While real estate investors had long considered bulk purchases of distressed real estate, the REO Pilot Program signaled to large players that the state welcomed their role as landlords," Desiree Fields, a University of California, Berkeley, professor and a leading expert on the SFR industry, said in testimony last year before the Senate Banking Committee.
With millions of houses available, the industry ramped up quickly. By fall 2012, Invitation Homes, founded by the private-equity firm Blackstone, was spending $100 million per week on single-family homes across the country, Blackstone CEO Stephen Schwartzman said on an earnings call that year.
Invitation also pioneered a way, in 2013, to make even more money off its rental houses: Bundling the properties into bonds — backed by the houses themselves — and selling the future rent checks, plus interest, in exchange for hundreds of millions of dollars. Several other corporate landlords followed suit.
By the end of 2014, institutional investors owned more than 173,000 single-family homes, with at least 1,000 homes in 30 different markets, according to a 2021 report from Amherst Capital, part of the same company that bought the house next door to Tarlton.
These corporate owners have continued buying in their preferred markets — both Charlotte and Raleigh are among their top-20 markets — well after the foreclosure crisis came to an end.
"The rise in the single-family rental market, both in supply and demand, is a direct result of the foreclosure crisis," housing researcher Maya Abood wrote in a 2017 paper.
WATCHING A NEIGHBORHOOD CHANGE
In Southern Chase, you can trace how this story unfolded one house deed at a time.
One home investors bought in the aftermath of the Great Recession is a 1,254-square-foot, two-story house that sits on the cul-de-sac where Trestle Court SW dead-ends.
Elizabeth Hilton and Duane Beecher bought it brand new from Beazer Homes in October 2001, deed records show, for $119,000.
Over the next several years, as their neighbors were unable to make rising mortgage payments and faced foreclosure, Hilton and Beecher managed to keep their house afloat.
Hilton and Beecher sold their home to Edwin Bonilla and his wife Zonia in November 2008. Improbably, as many homes in Southern Chase were underwater, they sold it for about $7,500 more than they paid, according to Cabarrus County deed records.
Even though the house on Trestle Court managed to remain in local hands through the first wave of foreclosures in Southern Chase, that didn't last. In October 2012, the Bonillas were foreclosed on, with Bank of America buying the house at auction.
Not even a year later, Invitation Homes paid $60,000 for the house, less than half what the Bonillas paid in 2008, property records show.
Its value to Invitation extends beyond any rent collected. While it's still on Invitation Homes' books, the house is now part of a security that Invitation sold to investors in 2018 to pay back a $1.3 billion loan.
That bond, called IH 2018-3, comprises 6,662 homes, including 2845 Trestle Court SW, along with two additional houses in Southern Chase, and 37 others homes in Cabarrus County.
What was once locally owned is now bundled in a high-dollar security.
WATCHING IT UNFOLD
Tarlton picked Southern Chase because he wanted to live there. It was close to the rehabilitation center he worked at in Harrisburg.
He bought into the neighborhood in 2005 for about $80,000, right as prices in the subdivision were starting to drop and Beazer was no longer subsidizing many of the mortgages, the Observer's 2007 reporting shows.
He remembers how the foreclosure crisis left so many Southern Chase homes sitting vacant or quickly converted into rentals. And the rentals keep coming.
In the first four months of this year, institutional investors bought more than a dozen additional homes in the neighborhood.
Tarlton, now 56 and on disability, links the dwindling number of homeowners to unwelcome changes. He said he hears about break-ins or reports of gunshots more frequently now. "At one time you'd hardly ever see a cop," Tarlton said.
And the place isn't as well kept, Tarlton said.
On a warm early-March afternoon, Southern Chase showed signs of a typical suburban American neighborhood. A few bikes were scattered in one yard on Signal Court. Basketball hoops faced each other from either side of the street, creating a court of the asphalt in between.
But few kids were out playing. And plenty suggested the neighborhood had seen better days. Many homes badly needed a power-wash, while others were missing chunks of siding altogether.
Even the sign at the entrance of the neighborhood reveals the disparity between the onetime promise of Southern Chase and the decaying reality. It shows a family pushing a young child in a stroller, while another child flies a kite in front of a picket fence. But the sign is dirty and paint is flaking off. The white gazebo next to the sign is falling apart.
All of it might soon just lead Tarlton, a 17-year Southern Chase resident, to put his place up for sale too.
The Pulitzer Center contributed to this project by awarding The Charlotte Observer and The News & Observer a data journalism grant.
RELATED ISSUES
RELATED INITIATIVES