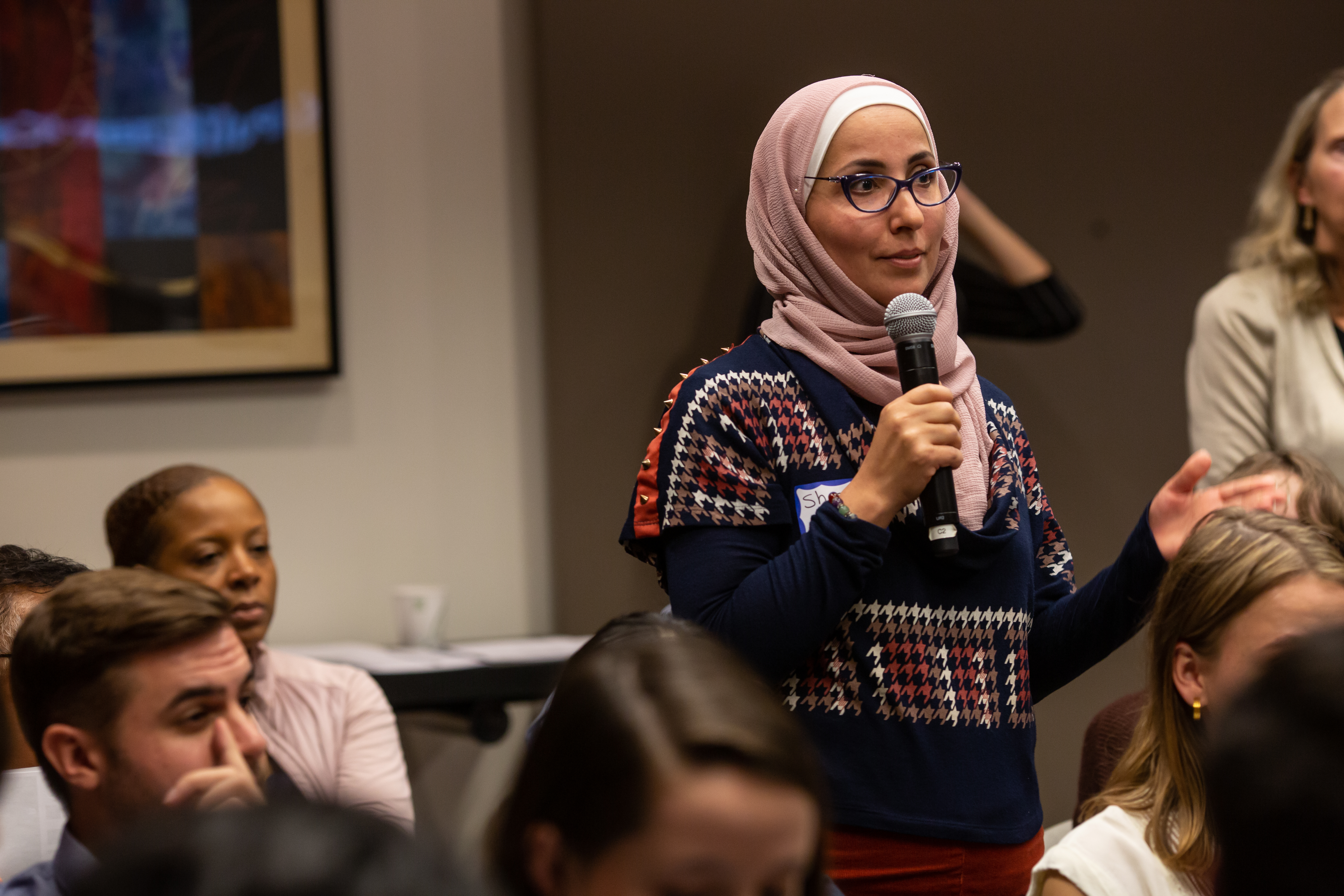 Forsyth Tech Magazine interviewed Pulitzer Center Reporting Fellow Shirin Alhroob about her fellowship. Alhroob traveled to Turkey to report on women in the IT industry.
Alhroob explained that when she and her family moved to the United States from Jordan, she decided to pursue a two-year degree in information technology and software development at Forsyth Tech. Before that, she received her bachelor's degree in agriculture from the University of Jordan in the Hashemite Kingdom of Jordan.
"My two-year degree at Forsyth Tech will take me further, and offer me greater opportunities for a career," Alhroob said.
Her time at Forsyth also led her to the Pulitzer Center's Campus Consortium Program. As a student, she was eligible for a fellowship to travel and write a story on an underreported issue. Alhroob knew that her family would be traveling to Jordan in the summer, so she began to consider her options for a reporting project.
Drawing inspiration from her major at Forsyth Tech, Alhroob decided to report on women in the IT field in Turkey. In July, she spent eight days conducting interviews with women at Bahcesehir University and Istanbul Technical University.
"Many women were afraid to talk with me at first," Alhroob said, "so I had to make them trust me; if they didn't want to be recorded, I wouldn't record them."
Alhroob's interviews and experiences led to the work published in her project, "Turkey: Women in IT." On October 19, she presented her findings to the 2019 class of reporting fellows during the Pulitzer Center's annual Washington Weekend. Her reporting trip taught her a lot, and she now has many friends from Turkey connecting with her on LinkedIn.
"It really strengthened my skills in learning to relate to people in another culture and opened my mind," Alhroob said.
To read the full story, please visit the Forsyth Technical Community College website here.
RELATED ISSUES