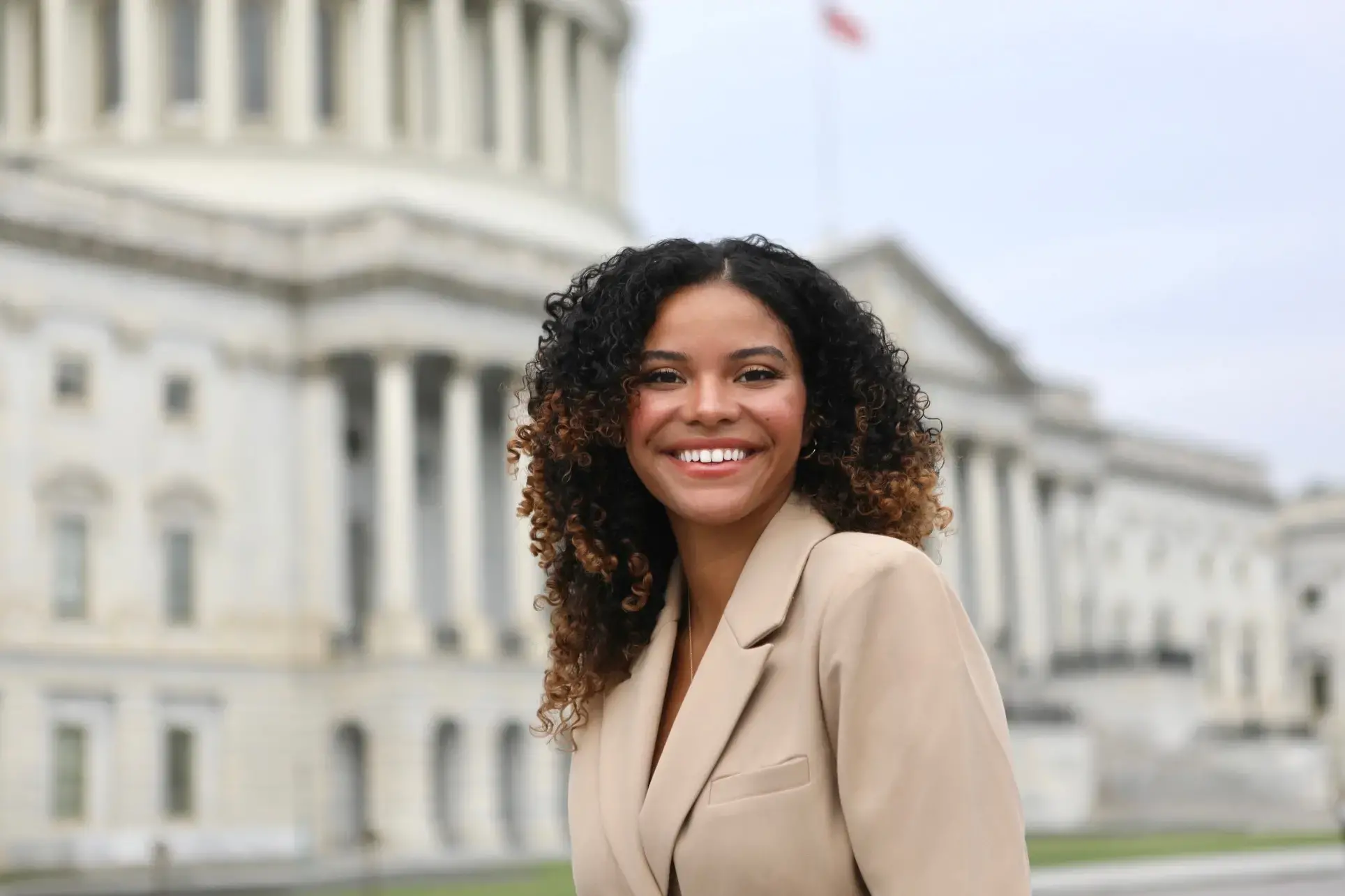 Camila DeChalus is a reporter for The Washington Post who has written about immigration, the January 6 congressional hearings, homeland security, and more. But before jumping into the world of covering politics, DeChalus was a 2016 American University Reporting Fellow who wrote about how climate change is impacting the Colombian coffee industry. In 2019, she reported on Migrants at the Border as a Pulitzer Center grantee.
I sat down with her to talk about the work she did with the Pulitzer Center and how it got her to where she is today.
You were a reporting fellow with the Pulitzer Center in 2016. What led you to the Pulitzer Center?
I was going to graduate from American University and a few months prior in my spring semester I heard about the Pulitzer Center and their fellowship. At the time I had a professor, Bill Gentile, who encouraged me to write a proposal and apply. I read a lot about the Pulitzer Center, and I thought it was a really great thing to apply for, and I wrote my proposal on studying the impact of climate change on the coffee industry in Colombia.
Tell me more about the reporting project you were working on in Colombia.
I wanted to report not just from the capital of Colombia but from the Narino region—that's the southern region of Colombia where a lot of the coffee farms are, and that's also an area that has been impacted a lot by climate change. What I was studying was how farmers are trying to diversify their crops because coffee only grows one time a year. With climate change, it's destroying crops, and that means hundreds of people are not able to make a livelihood. I wrote several stories about how climate change was impacting the coffee industry in Colombia, and what farmers were trying to do about it. And I was also able to make a short video.
You graduated from American University in journalism, and I'm also studying journalism myself. Something I've noticed is that you can learn in a classroom about journalism, but actually going out into the field and working with real people on real stories is a whole different story. What did you learn from having the opportunity to do your own reporting in the field?
The hands-on experience is invaluable. Getting the resources to go on the ground and do impactful journalism expanded my view of who I can be as a journalist and what impact I can make. It really made me want to pursue journalism because prior to that I was just studying it—I didn't know anybody who was really doing it. Of course I would read stories, read the newspaper, but when you're on the ground, doing it day in and day out for nearly a month, you get a good sense of the work that it takes to make a really good story and do a really good video, and it just helped me strengthen my confidence as a journalist.
Definitely! So what have you been up to since finishing your reporting fellowship?
After the fellowship I got a news associate position at CNN, based in D.C. It was a rotational program where I worked on TV shows behind the scenes. Through that experience I started writing a lot for CNN politics, and I landed a job at a startup that was called Circa. In that role I just wrote about various subjects—I was more on the general assignment desk. After that I landed a job at CQ Roll Call, it's a news outlet based in D.C., where I covered the Department of Homeland Security, Congress, and immigration policy. After doing that for a while, I joined Business Insider, where I covered broader politics but really focused on the White House and Congress and started covering criminal justice reform. I was there for about two years before joining The Washington Post, where I'm now covering Congress. I'm doing it through an initiative to incorporate multimedia and use social media to amplify reporting—so if we're interviewing lawmakers or protesters, we're also thinking social media first, to try to reach younger audiences on different platforms like TikTok or Instagram.
That's awesome! Do you have any advice for new Reporting Fellows at the Pulitzer Center journalists who are just starting out?
I definitely think the work you do at the Pulitzer Center matters. If you're really passionate about covering something or you're really passionate about wanting to be a journalist, I just recommend doing it. Have informational conversations with other journalists—ask them what experience you'll need. But more importantly, we're now in a day and age where you really can do it. You really can interview people and put it on a blog or, on WordPress, or pitch it to different outlets. What's invaluable is just the hands-on experience of actually just doing it.
This interview has been edited for length and clarity.