Pulitzer Center Update July 20, 2020
Remembering Bruce Blair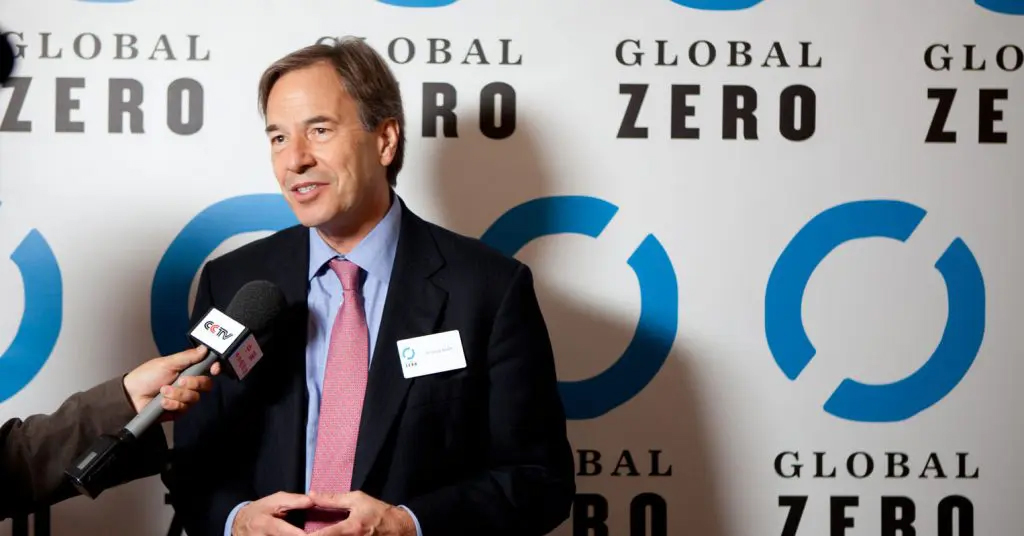 In the fall of 2005, when I called Bruce Blair with the unproven idea of a non-profit journalism organization that would fill gaps in coverage of big global issues, his response spoke volumes about the generous, creative, and entrepreneurial man whose death on Sunday so many of us are mourning now.
Bruce was the co-founder and board trustee of Global Zero, a leader in the global movement to abolish nuclear weapons. He brought to that work the knowledge and passion honed over five decades, from his early posting as launch officer on an Air Force nuclear missile base to his work at Yale, Princeton, and the Brookings Institution as one of the world's foremost experts on nuclear command and control.
Bruce and Sally Blair, his wife, had been friends for years when I raised with Bruce the idea of what became the Pulitzer Center. He was at that time president of the World Security Institute (WSI), which under his leadership was a hotbed of bold and innovative ideas—from news services in Arabic, Chinese, Russian, and Farsi to Foreign Exchange, the public-television series that launched the broadcast career of Fareed Zakaria.
On the phone that day I told Bruce that I was trying to persuade members of the Pulitzer family to invest seed money in my idea. They knew me—I had spent 30 years at the St. Louis Post-Dispatch, a Pulitzer newspaper—but they were understandably skeptical that my proposal would ever be more than one man's fancy.
Do it with me, Bruce said. We'll give you a desk at WSI, we'll be your fiscal sponsor until you're established on your own, and I'll vouch for you with the Pulitzers. 
That he made all those commitments on the spot, without requiring anything in return, was amazing—and totally Bruce. Within a year he was featuring Pulitzer Center journalism at WSI conferences, airing our grantees' work on Foreign Exchange, and teaching us the nuts and bolts of running an international non-profit.
It was his endorsement, I'm sure, that gave the Pulitzers the confidence to make the gamble. It was his example, the non-stop font of ideas he unleashed at WSI and Global Zero, that taught me to take risks, think large, dream bigger.
Bruce did more than anyone I know to make the practical case for nuclear weapons abolition, recruiting along the way everyone from Mikhail Gorbachev to Queen Noor of Jordan to the legions of university and high school students who became boots on the ground for Global Zero. The seeds he planted will yet bear fruit—and the world as a consequence will be a safer, more just place.
I often say that our mantra at the Pulitzer Center is "make things happen." I learned that from Bruce.