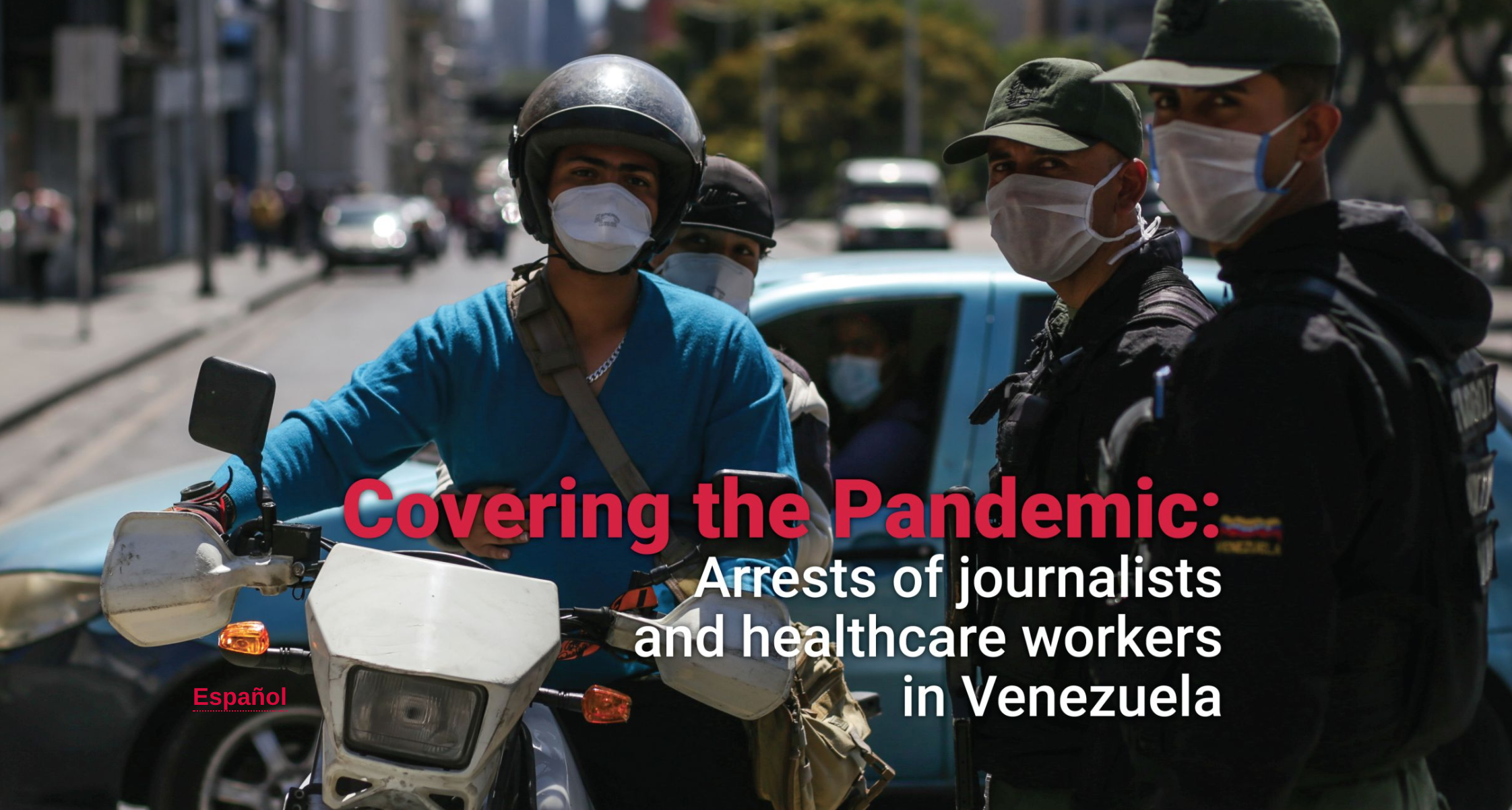 The International Center for Journalists (ICFJ) honored a reporting team from Prodavinci for its Spanish-language coverage that tracks arrests of health care workers and journalists covering the pandemic in Venezuela.
ICFJ honored more than 50 journalists for COVID-19 reporting in five languages. The awards were presented in three categories—Science and Health; Transparency, Crime and Corruption; and Inequality, Business and Economics The Prodavinci team won second place in the Transparency, Crime and Corruption category.
The journalists honored were Mariengracia Chirinos, Ángel Alayón, Oscar Marcano, Valentina Oropeza, John Fuentes, and Salvador Benasayag. The Pulitzer Center-supported pandemic coverage from Prodavinci, COVID-19 Strikes a Country in Crisis: Dispatches From Venezuela, examines the wide-ranging repercussions of the public health crisis, particularly on the country's most vulnerable.
The winners of the competition are members of the ICFJ Global Health Crisis Reporting Forum, an initiative that connects journalists covering the COVID-19 crisis with experts, resources, and each other. Judges selected the winners from 672 entries, and evaluated them based on the rigor of the reporting, use of data and multimedia, and overall storytelling.
"This reporting contest showed us the breadth of the coverage journalists in the ICFJ network are providing to their communities about the pandemic, a crisis that has touched us all," Stella Roque, ICFJ director of community engagement, said in the award announcement. "Despite misinformation, declining newsroom revenue and even attacks on journalists, reporters worldwide are providing accurate and life-saving information on COVID-19. We congratulate our winners on their excellent coverage."