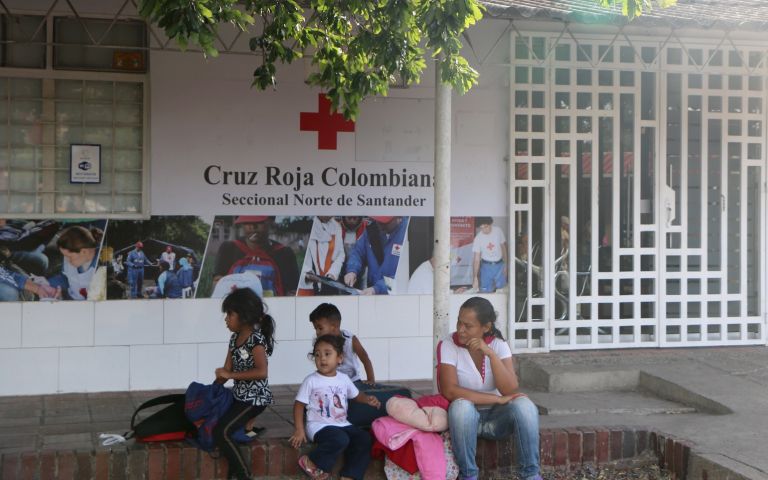 Penn Today, a University of Pennsylvania news site, featured 2019 Pulitzer Reporting Fellow Patrick Ammerman discussing his experience reporting on migration across the Venezuela-Colombia border.
Ammerman, a second-year student in the Master of Social Work Program, was interviewed about how Venezuelans have a lack of access to HIV/AIDS medications due to factors including corruption, medical shortages, and economic pressures, forcing patients to journey to Colombia.
"I never stopped being shocked," Ammerman said of the stories he heard on the Colombia-Venezuela border in the interview.
According to Ammerman, regions beyond the border experience even further hardships. In Cali, Colombia, "There were so many Venezuelans living there and very few needs organizations because they're so far from the border, and the conditions I saw there were really appalling," he said. In his reporting, Ammerman found that while Venezuelans can find treatment for HIV/AIDS in Colombia, there are often barriers to care—because cancer, HIV, and other chronic health conditions are not considered emergencies in Colombian hospitals—HIV patients require special permits to receive treatment.
Ammerman's work has appeared in Foreign Policy and on the Pulitzer Center website.
To read the full story, please visit the Penn Today website.
RELATED ISSUES