Pulitzer Center Update January 31, 2018
Pulitzer Center's Managing Director Interviewed in Columbia Journalism Review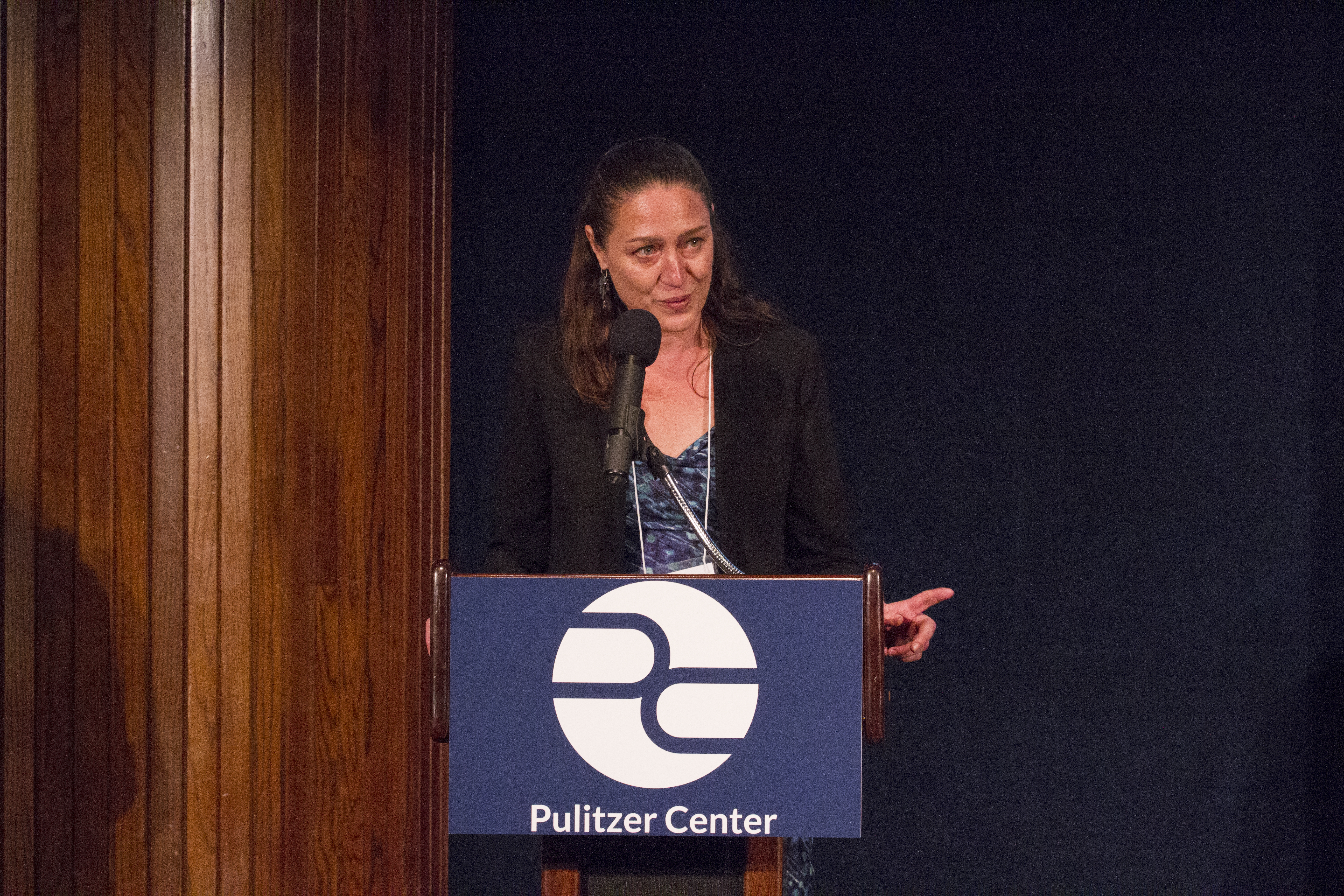 With the decline of international news coverage continuing, freelance journalists are finding it more difficult to report abroad as major news outlets close their foreign bureaus.
Pulitzer Center's Managing Director, Nathalie Applewhite, spoke with the Columbia Journalism Review in a recent article,"Freelancing abroad in a world obsessed with Trump," to discuss how the Pulitzer Center is trying to help slow the decline in foreign coverage.
2017 was a busy year for the Pulitzer Center, helping produce over 130 projects and over 670 stories. So while domestic, daily coverage of President Trump seems to be aiding in the decline of foreign news interest, Applewhite sees the success of Pulitzer Center grantees combating that.
"Of course we need to understand what's going in our own country, but we are not disconnected from the rest of the world," [Nathalie Applewhite] says. "Whether it's environmental, ethnic or religious conflict, these are issues that may seem far away, but if we ignore them they can have a very real impact on us at home. International security issues, global health scares, and environmental crises know no borders, and I think we ignore them at our own peril."
The work of Pulitzer Center grantees and other journalists covering important, international stories continues feeding the necessity of global news, reminding Americans that disconnection is not an option that will lead to positive results. Audiences can never get the full picture if they are only looking at a couple pieces of the puzzle.
Read the full article on Columbia Journalism Review's website.